Source: People's Daily – Ningxia Channel
People's Daily Network Yinchuan, December 23 — Goji berry industry is Ningxia's characteristic advantageous industry, small goji berries after deep processing, will produce considerable economic benefits. Recently, Helan County, Yinchuan City, Ningxia Province held a commissioning ceremony for the plant and ancillary supporting engineering projects of the 3,500-ton goji drink production line with an annual output of 3,500 tons. After the project is put into operation, it will further enrich the variety of goji berry products, enhance the added value and brand influence of goji berries, and the annual output value is expected to reach about 200 million yuan, which can drive more than 400 jobs.
Goji drink production line. Photo courtesy of the Propaganda Department of the Helan County Party Committee
It is understood that the estimated investment of 3,500 tons of goji drink production line and ancillary supporting projects is 30 million yuan, and the main construction content is to build a new goji drink cleaning plant and its supporting facilities of 10,000 square meters, and purchase 2 advanced goji drink canning production lines. The commissioning of the project will promote the high-quality development of Ningxia's goji berry industry, help Helan County make new breakthroughs in the construction of goji town, and is of great significance to Helan County to accelerate the layout of "8+1" key characteristic industries, cultivate and expand "three new" industries, make every effort to build "six characteristic towns", and achieve high-quality economic and social development.
In recent years, Helan County has focused on the actual development of goji berry industry, innovated production and operation methods, created characteristic and advantageous brands, integrated culture, tourism and other elements, and gradually formed a development model integrating production, processing and operation. Up to now, the planting area of goji berries in the county has reached 2460 mu, mainly distributed in Jinshan Village, Nanliang Taizi Tiedong Village and Longyuan Village in Hongguang Town, with an annual output of 190 tons of fresh fruits and a comprehensive output value of 600 million yuan.
In order to promote the high-quality development of the goji industry, Helan County has set up a special class for the development of goji industry, formulated support policies according to the needs of enterprises, and established a "service + technology + platform" service model. The completed Ningxia Goji Products (Helan) Technology Innovation Center takes the field planting management of goji fresh fruits and the development of goji berry health care products as the main research direction, focuses on solving the problems of technological innovation in deep processing of goji berries and the development of new products, carries out scientific management of 1,000 mu of goji berry planting base, drives 10,000 mu of base to organically manage planting, develops the technology of storing fresh food at room temperature of goji fresh fruit, and forms a production demonstration line with an annual output of 50 tons.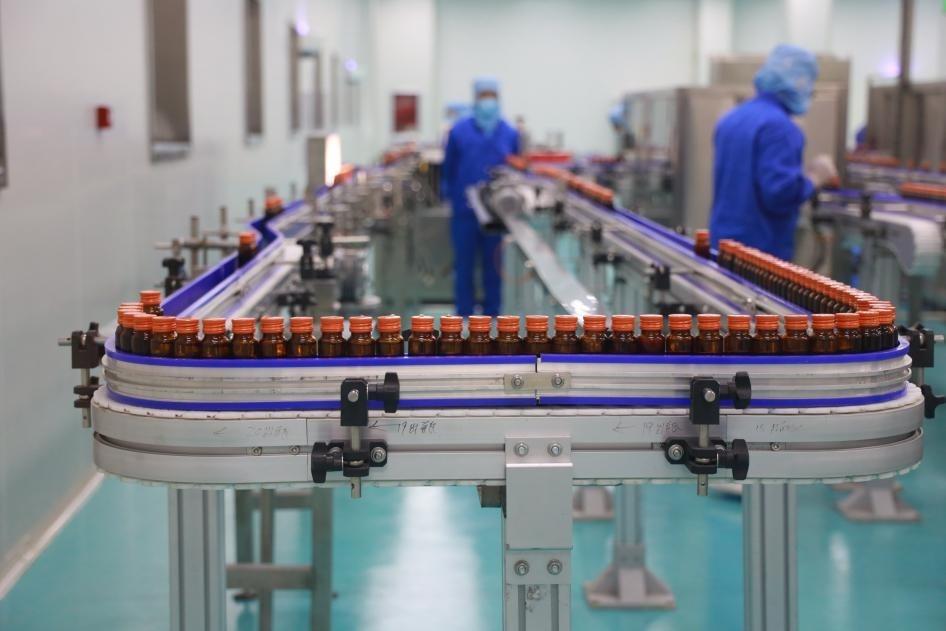 At present, there are 12 goji berry deep processing enterprises in Helan Industrial Park, and some enterprises have established cooperative relations with domestic scientific research institutes to accelerate the research and development of new products and technologies, and gradually realize the transformation from rough processing to finishing processing, single product processing to serial product processing. The products mainly cover goji dried fruit, goji berry beverage, goji bud tea, goji berry puree, goji pastry, goji berry traditional Chinese medicine tablets, goji berry skin care products and other goji health care products, involving nearly 50 goji berry industry chain packaging, deep processing, packaging materials, e-commerce, trade, logistics and other related enterprises. (Qin Ruijie, Zhang Haifeng)