The purchase of finished play teaching aids is not only expensive, but also often high-structure materials, resulting in children sticking to the inherent rules of playing teaching aids in the process of play, which is not conducive to children's enthusiasm, durability and creativity.
In fact, there are many small objects in life, which can be turned into fun teaching aids after skillful processing, which not only add interesting toys to children, but also stimulate children's creativity in play.
Today's selection showcases homemade teaching aids that can be used in the puzzle area, language area, outdoor sports area, and some fun toys that children will love to put down.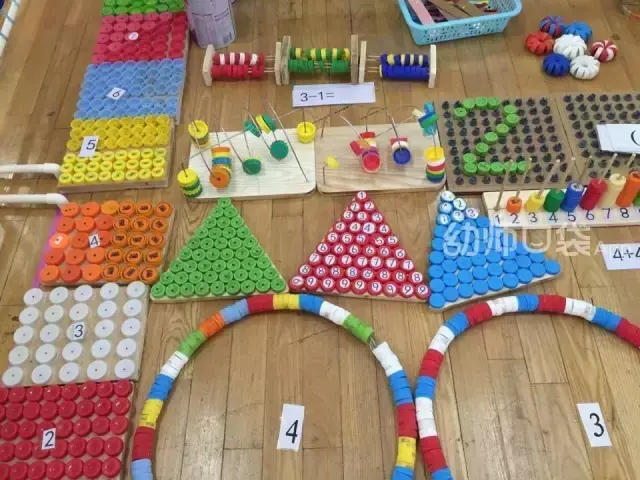 Puzzle area
– 1 –
Carton maze
Author: 囡囡
Walking a maze is not as good as creating a maze yourself, and children need more powerful thinking to turn a blank cardboard box into a maze with "content". This is the real challenge for children!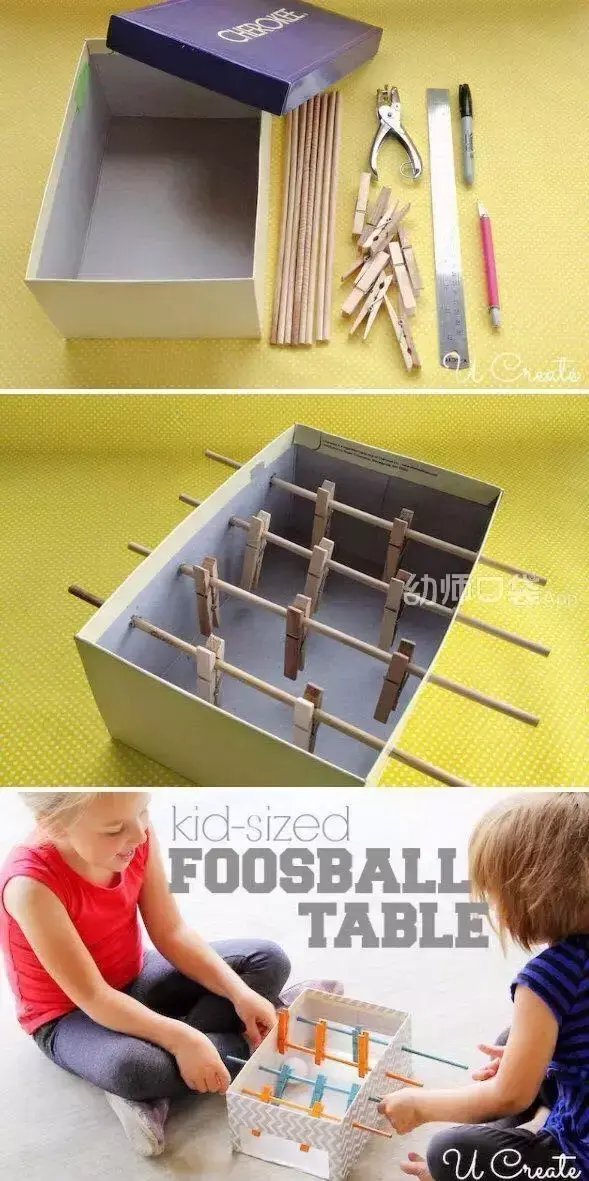 – 2 –
Graphic books
Author: Ink
How to transform knowledge into inner wisdom? The answer is: repeat the knowledge. Let each child use the existing knowledge to make a graphic book, and the knowledge about graphics and colors in the process of making the book quietly enters the child's mind.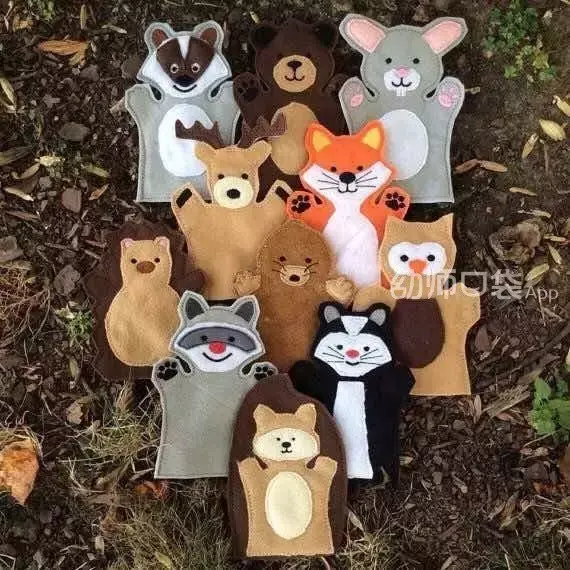 – 3 –
What animals eat
Author: Momo
Classification games can also be so cute, each little animal has a big mouth, what do the little rabbits eat? What do baby frogs eat? Kids have to think about it! However, it's fun to have kittens nibble on carrots occasionally.
– 4 –
How much candy
Author: Jie
How boring the simple numbers are, singing the numbers "1234" will only destroy the child's enthusiasm for numbers. Combine number games with cute candy: Be sure to give the right amount of candy to your friends, who will be unhappy without candy, and have tooth decay if they have more candy.
– 5 –
Caps are bumping against each other
Colorful caps put together are not pleasing to the eye. First you can sort them by color, you can use bottle caps to spell out different shapes, and you can also put up the corresponding numbers on the building board by raising the bar high.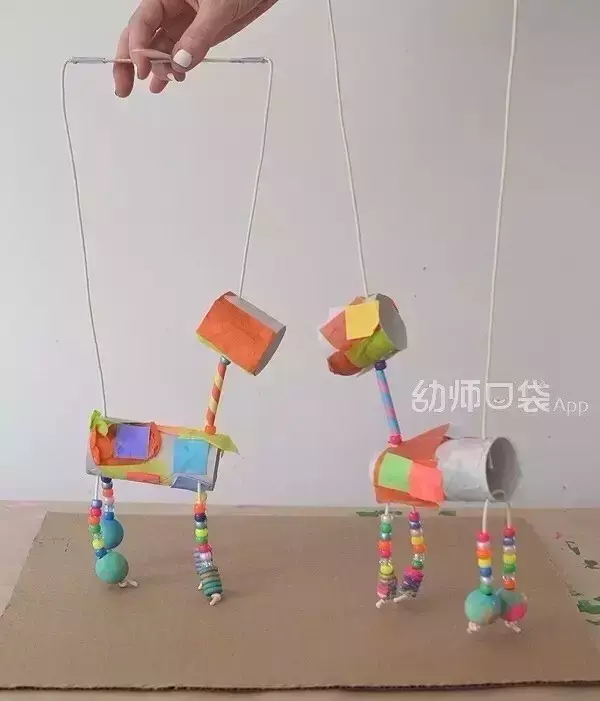 Language area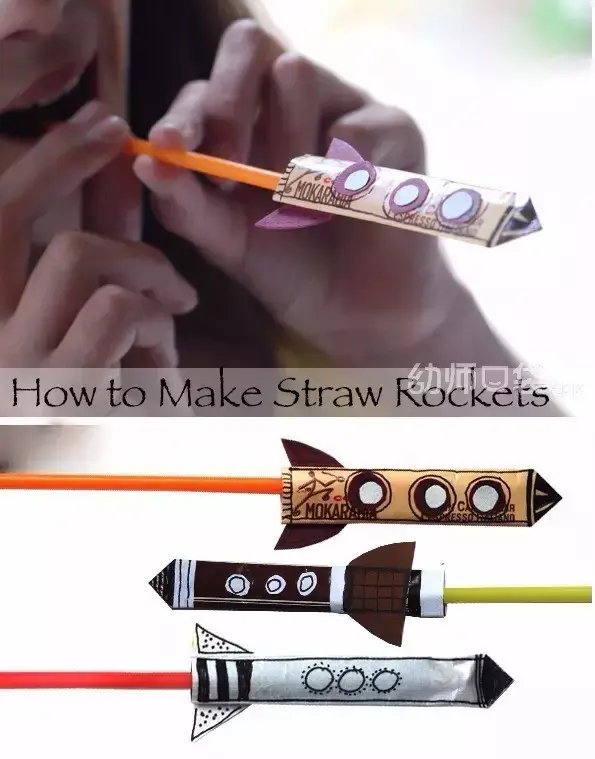 Finger charts
Colorful typing cute animal picture cards, using small fingers instead of the animal's long nose or thighs, the little characters are active on the fingertips, with interesting stories, a children's story at the fingertips begins.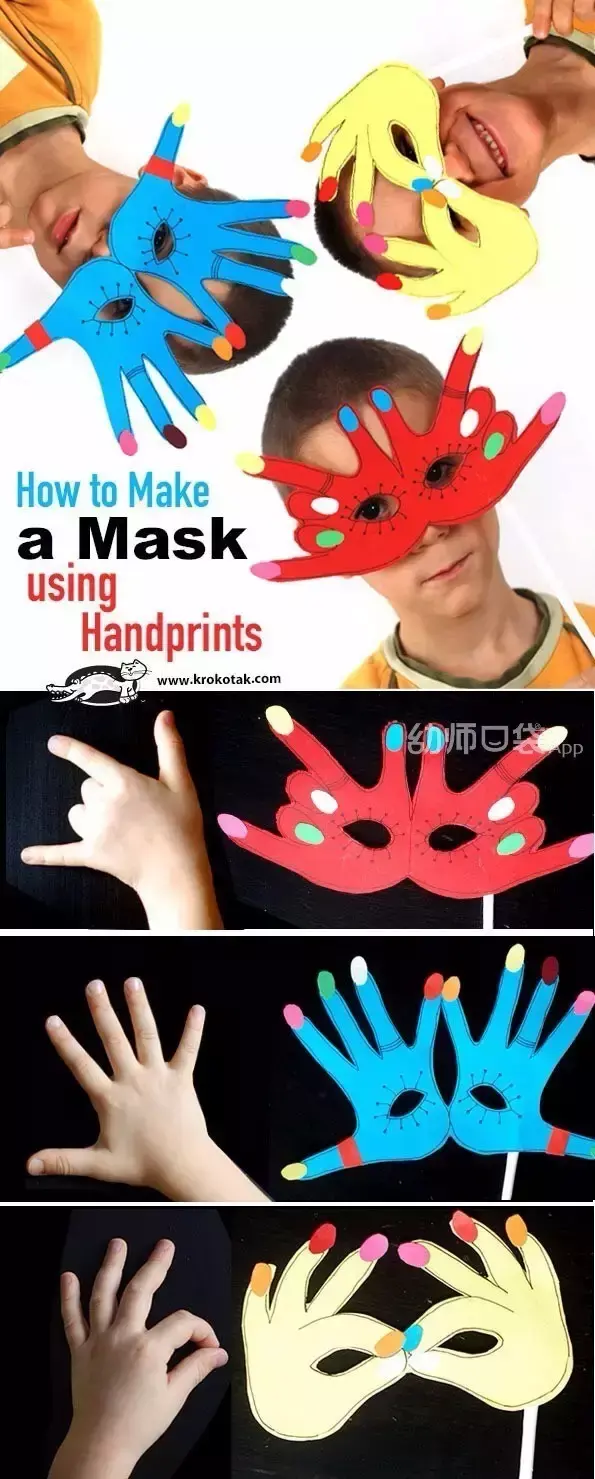 Carton Theater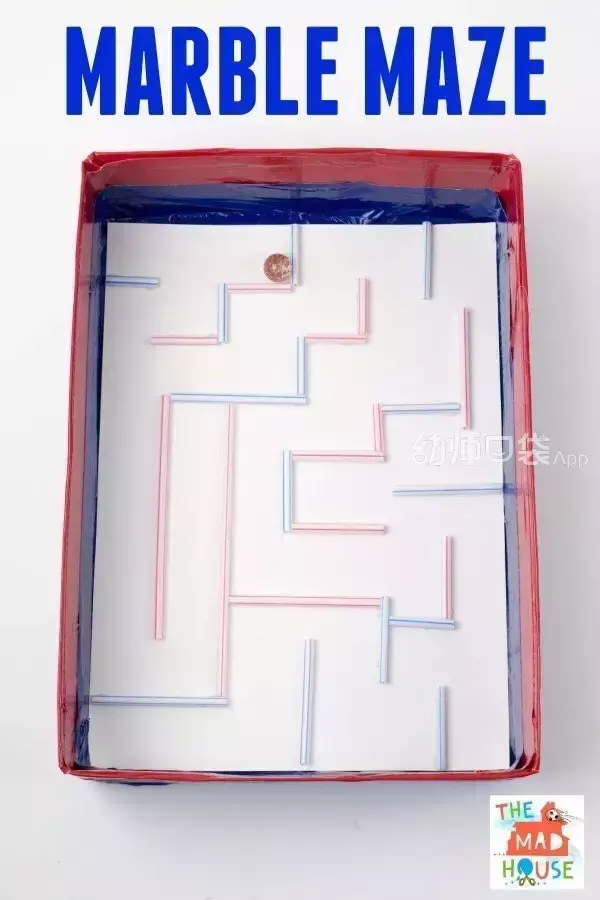 Author: Daze Orange
Small paper box DIY a doll theater, children holding dolls behind the carton for role play, the paper box should be larger, so that more children can participate in it at the same time.
Finger dolls
Various finger dolls can be made from non-woven fabrics, depending on the story characters. The story of "Snow White" should have a princess, a prince, a witch queen and seven dwarfs; The story of "Three Little Pigs" should have Little Pig and Big Bad Wolf. A child can also decorate multiple horns at the same time.
Thread carrying dolls
Author: Ya'er Qiang
Simple bottles and cans, roll paper cores, straws, wool, sticks, glue can make a doll with a thread, a line manipulates the doll's head, a thread manipulates the doll's body, pulls and pulls, and the doll also dances along. What kind of interesting story happened between the dolls?
Animal masks
Author: Sister S
According to the characters in the story, make corresponding character masks, and there can be big bad wolves, piglets, white rabbits, three-eyed monsters in animal stories… Children hold masks to cover their faces, turning themselves into their corresponding characters in the story and staging wonderful fairy tales.
Sports equipment
Puller
Author: Whale
With plastic bottles, tape, hairballs, ribbons can make a simple puller, colorful hairballs add vitality to the puller, colorful ribbons and pull rings, I believe children must be scrambling to play with this toy.
Indoor sports
Author: What about my cat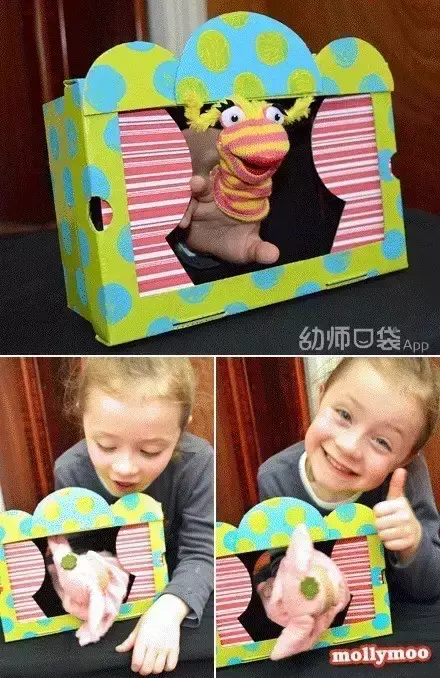 The simplest materials are made into simple bowling alleys, balance plum blossom piles, as well as indoor games such as drilling holes and crossing the line of fire, so that children can play such a variety of sports games indoors even in winter.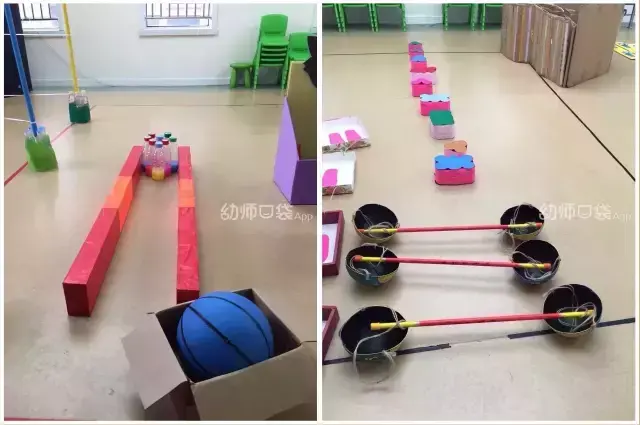 Outdoor sports
Author: Analog Wipe
Hula hoops, driving trains, gravity sand bottles, collars, sandbags, drilling holes… All kinds of outdoor sports equipment can be made with only some cardboard boxes, PVC pipes, bottles and jars, sand, cloth and other materials. As long as you are willing to do it, you need as much as you want.
Fun toys
Blow rockets
Author: Shui Shui
The shape of a rocket is made from lightweight cardboard, and the "rocket" is hollow, fixed at one end of the straw. The child blew the other end of the straw, and the "rocket" in front of him was launched "bang".
Hand-cranked TV
Written by Vera's House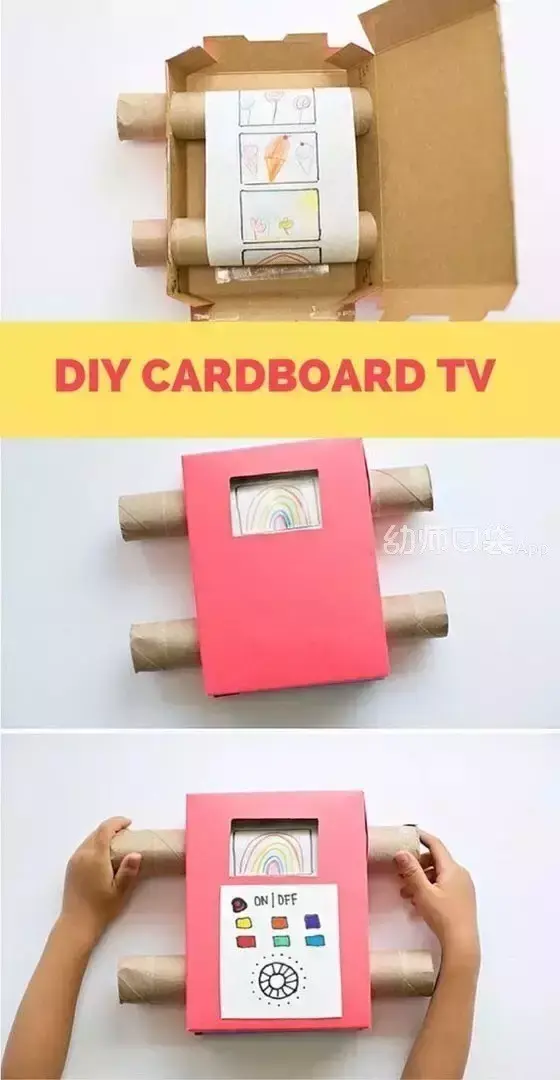 Hand-cranked televisions allow children to move their own drawings. Use a small cardboard box and a roll core to make a small hand-cranked TV skeleton, wrap the work around both ends of the roll core, turn the paper core, and the work will rotate, and the characters in the work will "live".
Iron box game
Eaten candy boxes, cookie boxes, postcard card boxes, etc., these common iron boxes in life can be turned into interesting iron box toys. You can decorate the doll's house in the iron box, make mazes, or board games, etc.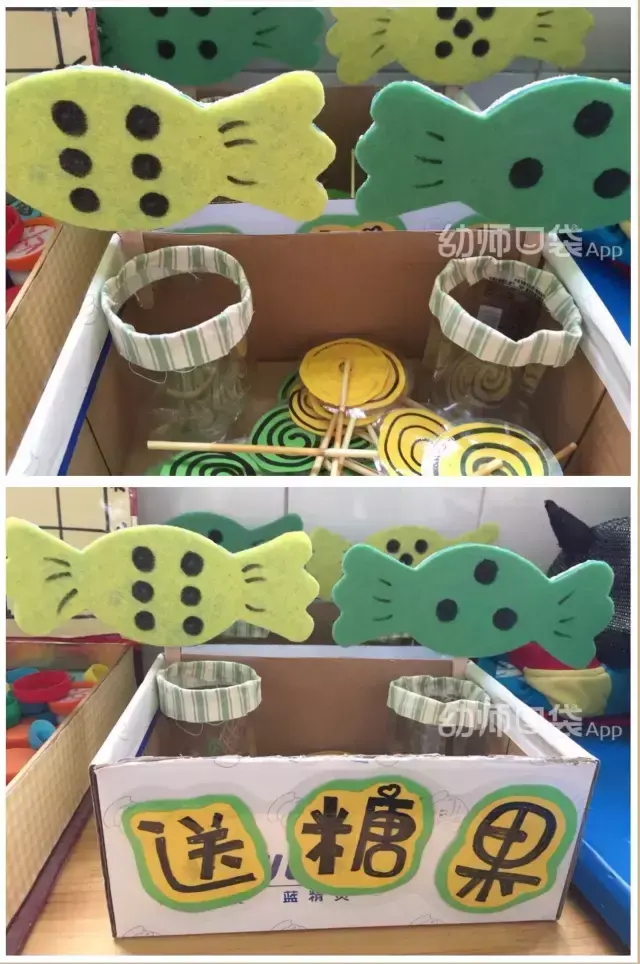 Carton football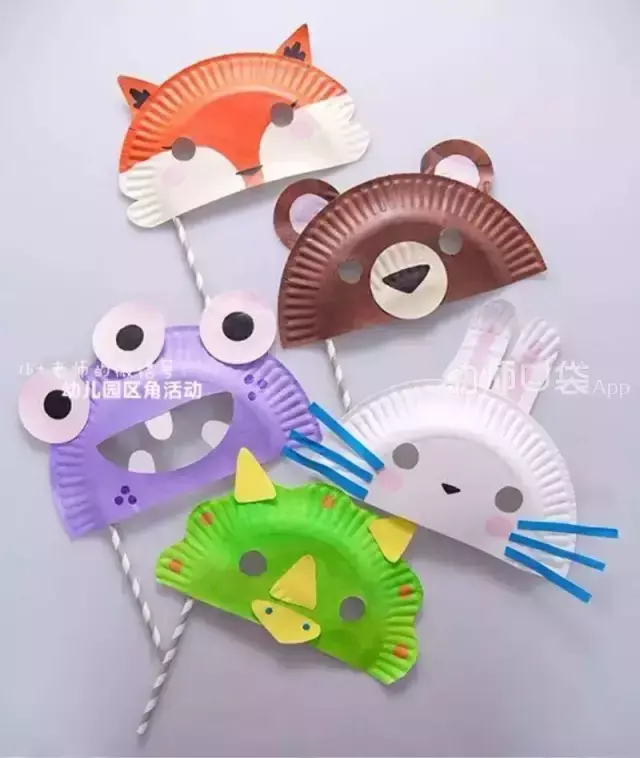 Those big desktop games can also be DIY in a simple way. For example, table football, we can find a large cardboard box, intersperse three or five wooden sticks, fix the wooden clips on the wooden sticks, put a ping-pong ball, and the fierce "football" game can be carried out.
Palm mask
Author: Clouds do not speak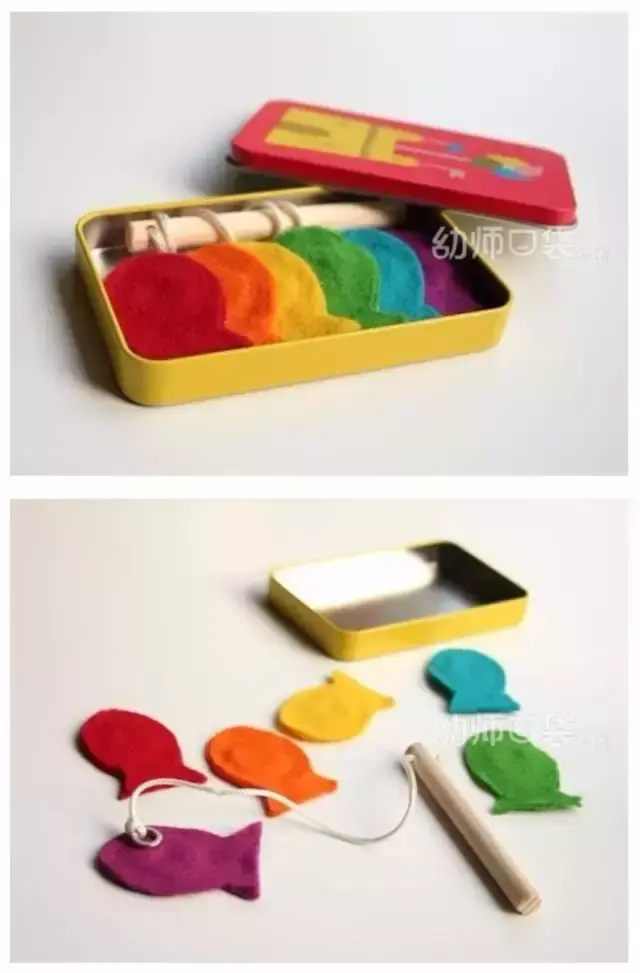 Did you know that our kaleidoscopic gestures can be made into colorful masks? Choose your favorite gesture to make a mask, and you can dye your palm mask with colorful nails or various styles of tattoos to become your own personalized mask.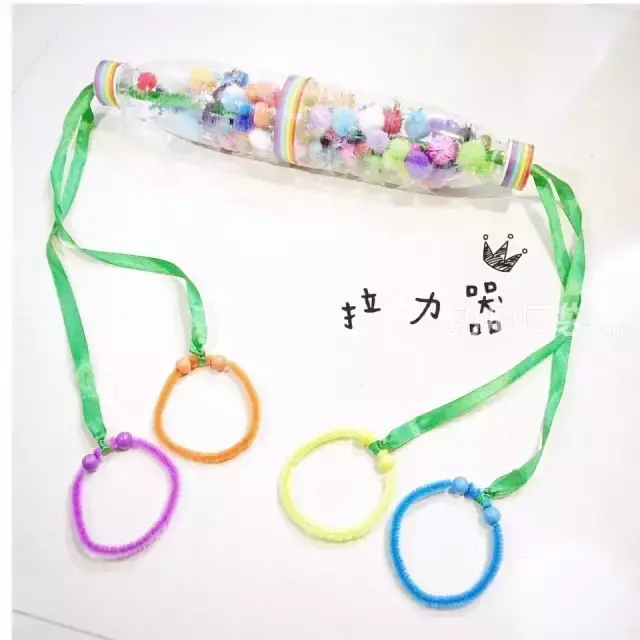 I hope that the above ideas can bring better inspiration to teachers!
Reply within the official account
essence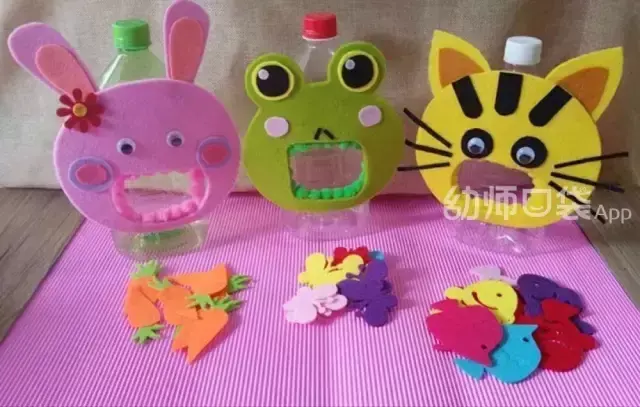 choose
Get the download link for the full content of this issue
Update at 18:00 every day from Monday to Friday, remember to download it every day~
Disclaimer: All image materials are organized from the kindergarten teacher pocket APP, please do not use for commercial use.
Stay tuned for more exciting content
WeChat public account ID: qujiaohuodong
Or download the app "Preschool Pocket"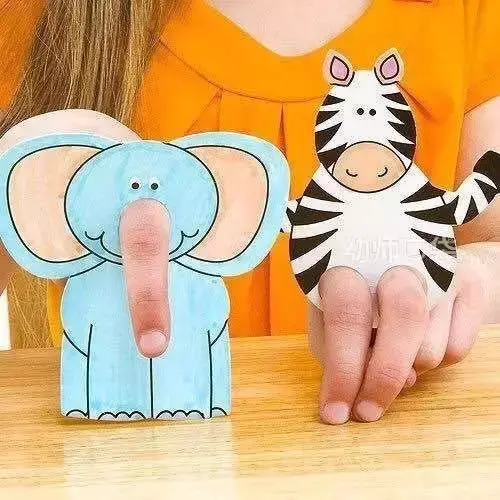 – 1 –
– 1 –
– 1 –
Author: 囡囡
Author: 囡囡
Author: 囡囡
Author: 囡囡
– 2 –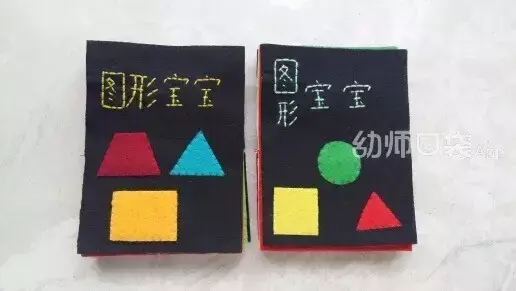 – 2 –
– 2 –
– 3 –
– 3 –
– 3 –
– 4 –
– 4 –
Author: Jie
– 5 –
– 5 –