Some time ago, the dominance of "Young You" let us see the shadow of the campus, and it also deeply stung my heart. It turns out that the campus is not a pure land, and there are shadows that I have not seen.
Chen Nian covered Hu Xiaoflutter, who committed suicide by jumping off the building, and became the next target of bullying. She was forced to hide in the trash, cut her hair in the corner, take nude photos, record videos…
"Young You" once again lifted the fig leaf of school bullying, allowing more people to understand that school bullying is the voice of the whole society.
On October 31, the MV "Youth Needs Warmth" to prevent school bullying, organized and produced by the Supreme People's Procuratorate, the Ministry of Education and the Central Committee of the Communist Youth League, and jointly produced by China Procuratorial Publishing House and Jiangsu Provincial Procuratorial Organs, premiered at the Second Affiliated Middle School of Beijing Normal University.
The prosecutor starring Li Yifeng tells us through a simple story: what school bullying is, why it happens and how to prevent it.
School bullying is not an individual case and accident, nor is it a child's ignorance, but a cancer on campus, which needs to attract the attention and attention of our whole society.
1. School bullying hurts deeply
In 2019, UNESCO released a report that found that 32% of students worldwide had experienced bullying in school in the past month.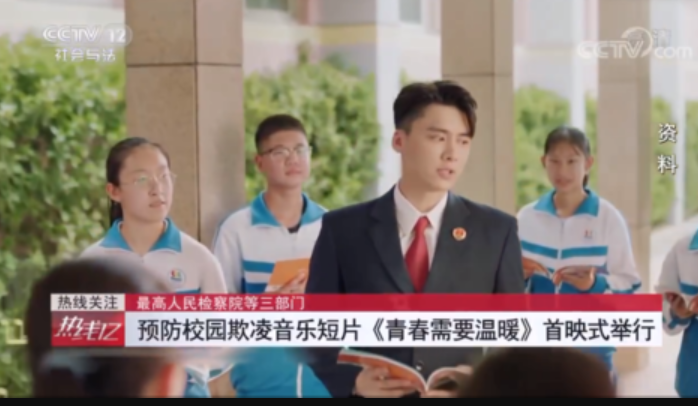 The bullying they suffer is not only physical violence, but also verbal bullying such as verbal bullying such as verbal abuse, slander, and exclusion.
So many children, so long, so deep hurt, what kind of evil is behind these children to become demons?
The evil in human nature always refreshes our three views and makes people shudder.
We were all children, but not every child was exposed to the sun.
In April this year, the topic of "Wang Jingjing encountered school violence" appeared on Weibo.
In the program "Talking to Strangers", Wang Jingjing confided that she became a victim of bullying in school due to her family's poverty, and she still could not escape the fate of being attacked after work. The bully for 8 years was only because the bully felt that "this is the glory of his life and does not intend to let him go." "
Bullying has been fermenting, rumors are escalating, she is also autistic, inferior, and scared, and her grades have plummeted, until she suffers from depression.
There are no bad children in the world, only children in need.
Children who have been bullied for a long time have no friends to talk to, and there is nowhere to put the anxiety and shame of being excluded.

Children's self-esteem, self-confidence, and optimism will be exhausted in bullying, resulting in great psychological trauma or stress reactions, even like the tragedy of Hu Xiaoflutter jumping off a building to commit suicide in "Young You", or even like Tang Xiaomi in "Sadness Against the River" embarked on the road of bullying and planted bitter fruits.
Serious victims, their self-perception will be disturbed, they will also disturb the sense of boundaries in the body, and they will also lose their judgment of awe and threat, and they will go down the path of crime.
A study by the University of Cambridge found that for bullied people, getting out of school is not the end of pain, but the beginning of new suffering.
In his TED talk, Nicholas Carlisle talked about his own interviews in which many injured people who were bullied in schools were still haunted by nightmares at night, even in their 30s.
Children's world is not as beautiful as we think. For children who are bullied in school, fear does not slowly disappear over time. Such injuries often become the first black color in their lives.
2. Refuse school bullying, society has been acting
Protecting children is the responsibility of the whole society. It is not only the yardstick of the law, but also the iron triangle of family, school and society to form a protective net for children.
And legislation to protect children from bullying in schools has been uninterrupted and has been working hard.
In 2017, the Ministry of Education issued the Plan for Strengthening Comprehensive Management of Bullying among Primary and Secondary School Students.
In 2018, the State Council issued the Notice on Carrying out Actions to Prevent and Control Bullying among Primary and Secondary School Students, and local governments have successively issued local regulations to control violence in schools.
In 2019, the Law of the People's Republic of China on the Protection of Minors (Revised Draft) was submitted to the 14th Session of the Standing Committee of the 13th National People's Congress for deliberation. For the first time, the amendments explicitly list bullying behaviors in schools, such as "insulting, beating others, or intentionally harming others", as abnormal behaviors, and further stipulate the responsibility of family guardianship, school discipline, and the protection responsibilities of relevant departments, especially public security organs.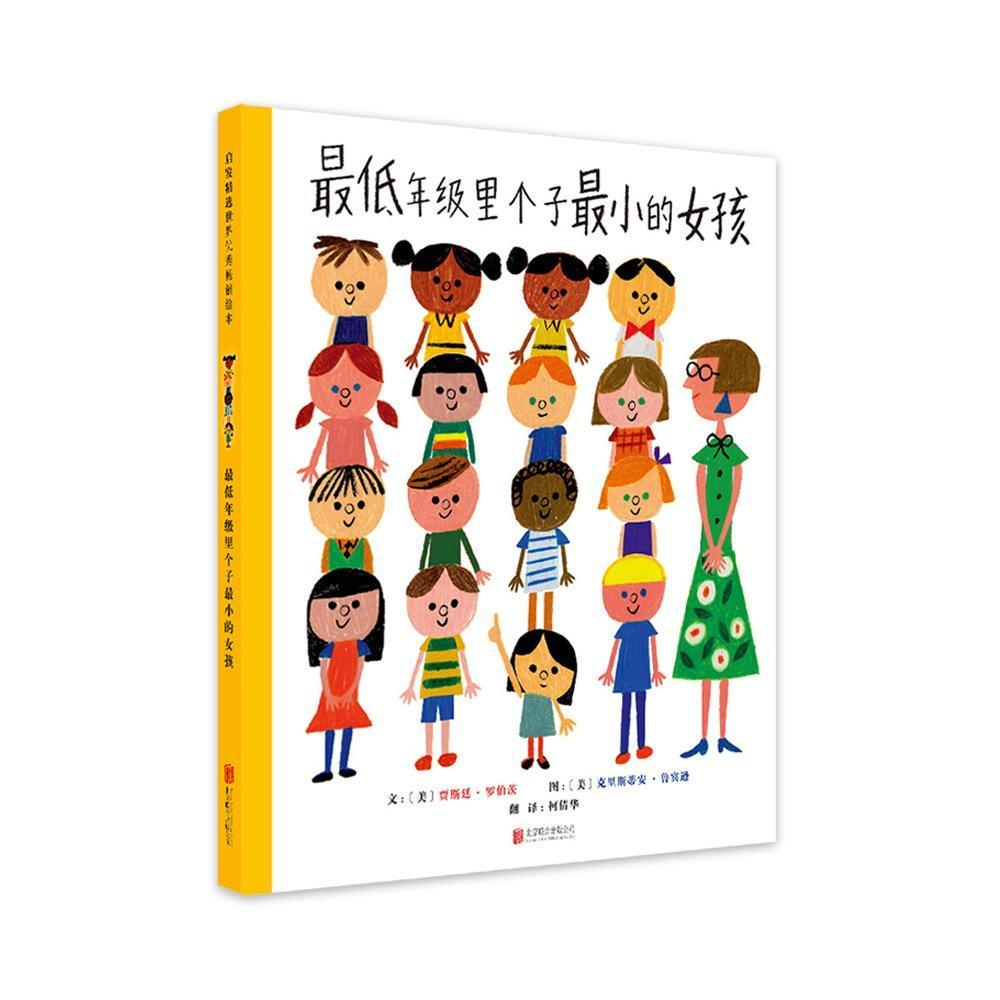 Although legislation has been improving, the law only serves as a deterrent, warning and restriction. However, the implementation of school bullying has always been a difficult point, difficult to collect evidence, difficult to define behavior, and has always been a roadblock to protect children from bullying.
3. Five steps to prevent bullying in schools
Justice is never absent, but it may be late.
Protecting children from bullying is a must for our parents throughout their lives.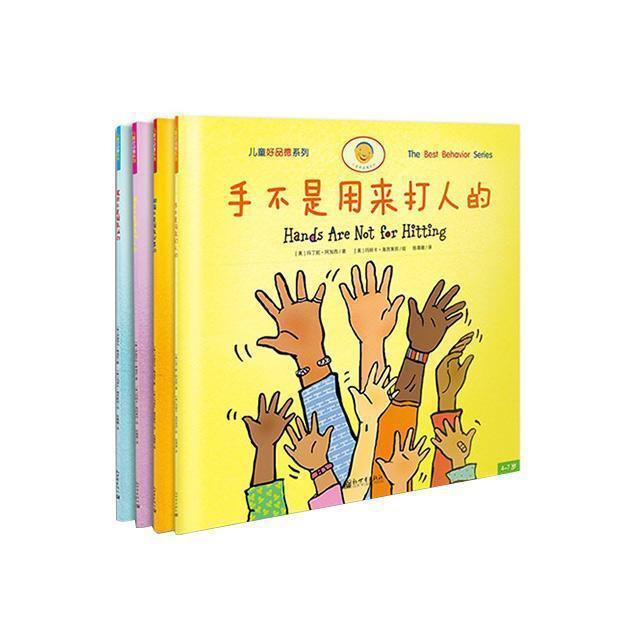 In the face of school bullying, what we can do is not only psychological intervention, but more important than post-treatment is prevention.
Home-school cooperation to build an umbrella for the healthy growth of children, so that children are protected from the poison of school bullying. For younger children, we parents can do this to build a protective net for our children to thrive.
1) Establish your child's "support system"
Whether it is our parents, teachers, relatives or friends, it is a shield for children.
Building an intimate relationship with our children not only allows them to trust us, but also lets them know that we are always behind them to protect them.
Our love, understanding, and care will become catalysts for children's hearts, stimulating children's inner strength and a sense of control against "bullying".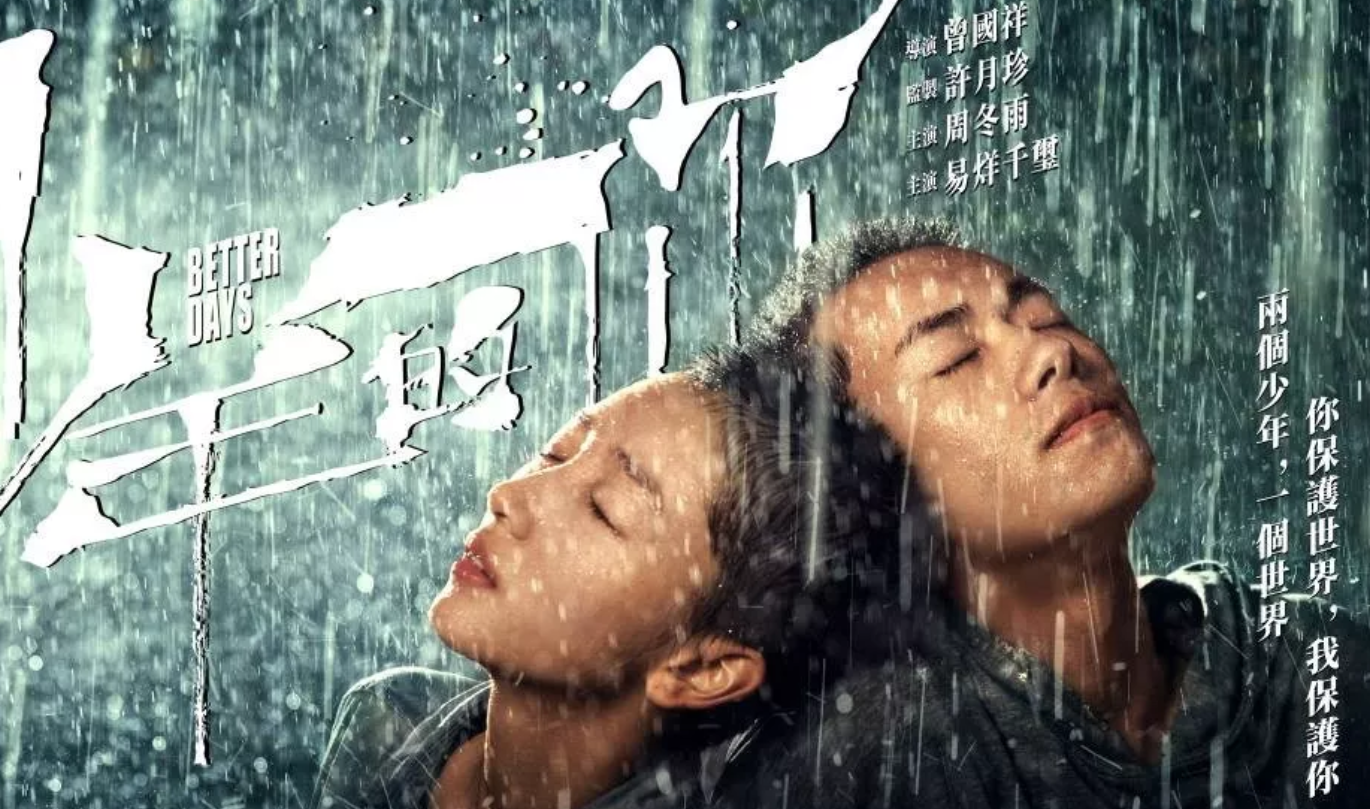 When we watch movies or TV with our children, and there are scenes of violent bullying or conflict, we can tell our children about right and wrong and guide them to correct behavior.
Teachers, parents, relatives, and children's friends are all children's "support systems" and shields for children's lives.
Protecting your child starts with establishing your child's "support system."
2) Establish children's awareness of "prevention"
The child is a blank piece of paper, and we decide whether the child's blank paper becomes a famous painting or garbage.
When we don't tell our children what behavior is evil, they may drive others to death;
When we don't tell our children to resist and protect themselves, they risk being forced to die.
Teaching children what behavior is violent bullying and what behavior is good is the first step in helping children build awareness of "prevention".
Guide children on what can be eaten and what is not edible, such as paper, mustard, pills, etc.
For young children, parents are recommended to read picture books with their children.
Here, I recommend a few picture books that I often read with children: "It's Not Right to Hit People", "Self-Protection Awareness Cultivation", "Willy the Coward", "It's All Okay, It's Alright", "Tug of War", "Love", "Little Wolf Boy Steve".
"The Smallest Girl at the Lowest Age"
"Hands are not for beating"
Blindly tolerating will only make violent bullying worse.
Teach children to resist loudly and learn to run away and protect themselves when there is a disparity in strength.
When the child is constantly bullied, as the father tells the child in "It's Not Right to Hit People", practice the eighteen punches of the bear clan to protect himself. Judo, taekwondo, and martial arts are all lifesavers for children, replenishing their resistance energy.
3) Develop children's self-expression skills
Ruth Beppenmeier wrote in a poem: "Language is a window, or a wall, that judges us or sets us free." "
Language can open a window into our child's heart.
Developing children's self-expression skills can help children express their ideas bravely.
Dr. Wei said in "The Treasure Book of Family Education" that communication is two-way. If the child comes back from kindergarten and does not know, it is not that the child does not cooperate, but that the child's cognition has not reached the level of communication. We can proactively report our day to our children, "What did I do today?" Where did it go? What was eaten? Then tell the child that it's your turn Oh, what did you do today?
At the same time, we can also use role-playing games such as Jiajia to stimulate children's desire to express. Let the child be the teacher, we be the student, let the child direct this game. During the game, the child will play out the process at school.
Expression can build a bridge between children and us, connecting each other.
4) Observe your child's condition every day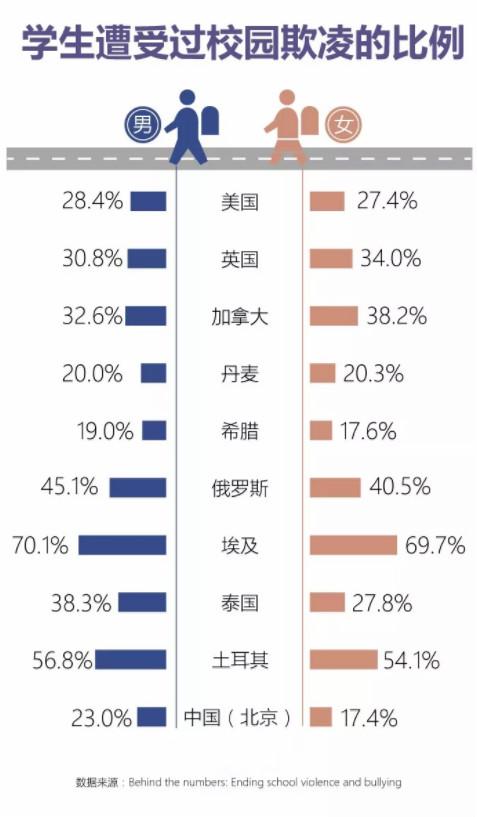 We bring our children into the world, and we have a responsibility to accompany their development.
We can't do 24-hour close protection, but it's necessary to observe your child's condition every day.
Check the child's whole body for redness, swelling, and dredging, so as to prevent problems before they occur.
Check your child's personal belongings such as shoes, jewelry, stationery, etc. for missing or damaged.
Observe the child's emotions, whether they are sad, depressed, or even do not want to go to school, pretend to be sick and take leave.
Refuse to talk about things in school or direct relationships with classmates, or flash words.
Ask for excess pocket money.
Trying to bring sharp objects (sticks, knives, etc.) to school.
Our neglect of observation and regret are our parents, but it hurts the child's life.
5) Cultivate children's drawing ability
The author of "Raising Children Begins with Drawing" tells us: "Color and line are the true presentation of a child's heart. "
We can understand the child's state by drawing, and in psychotherapy, there are often therapists who let patients doodle at will to release the child's emotions and help patients express themselves.
Drawing is a child's inner monologue.
In painting, colors, lines, and compositions are all children's language, reflecting children's hearts.
The child's lines are too strong, aggressive, and also venting anger. When a child paints himself as particularly small, it may be a sign of child abuse.
Protecting children is a lifelong lesson. It is every parent's long-cherished wish to let children live in the sun. As a last resort, it is best to seek a professional psychotherapist to help children who are caught in violent bullying out of their nightmares.
Modern child psychology points out that when children do not feel love, there will be strange behavior and aggression. Even if it is a bully, it is not because of a lack of family upbringing, but more because love is missing. Bullies, too, can be victims.
May our parents shine love into the hearts of their children, break the shell of bullying in school, and let the sunshine in.
The growth of a child is like Tang Xuanzang learning from the scriptures, going through nine nine eighty-one difficulties, but love can universalize all sentient beings.