During the day today, the temperature in Hangzhou fell off a cliff, from a maximum of 13.9°C last Sunday, to between 2-3°C today.
With the sharp drop in temperature, many Hangzhou girls turned out their "winter artifact" – leggings from the wardrobe, Hangzhou boys are also "freezing power" amazing, have run to MUJI, Uniqlo offline stores to buy thermal pants, these offline stores of men's thermal pants are about to sell out today. Others have bought men's leggings online, and there are online stores that sell more than 1,000 men's leggings every month.
Hangzhou offline store, men's thermal pants were sold out yesterday
How cold is Hangzhou during the day today? As a native of Hangzhou, Mr. Fu, who works in the city, called "too cold to stand the cold". "When I go to work during the day, I park my car in the parking lot more than 500 meters away from the company. I didn't feel cold a few days ago, but today I walked from the parking lot to the company in single pants, and I felt the wind whistling through my trouser legs along the way. "
Mr. Fu said that he has always felt that he is quite "frost-resistant": "I have not worn autumn pants and warm pants for almost four years. "
However, this year's winter in Hangzhou gave Mr. Fu, who has always been not afraid of the cold, a dismount, "The first thing I do after work at night is to go to the store to buy thermal pants." "
At noon today, I went to the MUJI CC flagship store on Yan'an Road, and saw in the men's zone on the second floor that three or four young boys were choosing thermal pants in the men's wear area.
"There are only these last few left, if you come back to buy them after work, they will definitely be sold." A male shopping guide wearing glasses who was packing clothes in the men's clothing area said to the boys. When one of the boys heard the words of the male shopping guide, he randomly picked a pair of charcoal gray thermal pants and hurriedly went down to the first floor to check out.
Uniqlo in Longhu Bauhinia Street, a corner of the men's wear area on the second floor, specializes in selling all kinds of men's thermal pants. When I came to this Uniqlo after work tonight and took the elevator to the second floor, I saw that from time to time, men of different ages came up from the escalator and went straight to the clothing section with warm pants.
In the men's wear area on the second floor of Uniqlo on Longhu Bauhinia Street, many male customers came to buy thermal pants. Photo by Wan Yu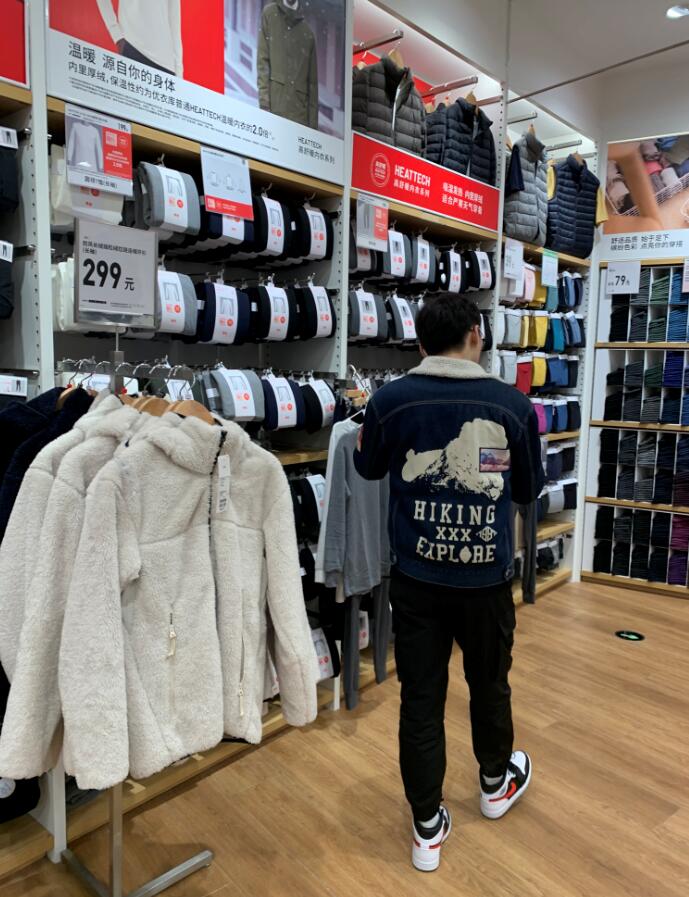 "Today, the 99 yuan pair of thermal pants in the store sold very well." A young male shopping guide in the men's clothing area told me that the 99 yuan thermal pants are not piled inside, basically bought by young boys, "If you buy it for your father, I recommend that you buy 199 yuan a pair of 1.5 pile and 2.0 pile thermal pants, these two kinds of thermal pants, older men like to wear more, the warmth performance will be better." "
In an online store in Taizhou, men's leggings sell more than 1,000 pieces a month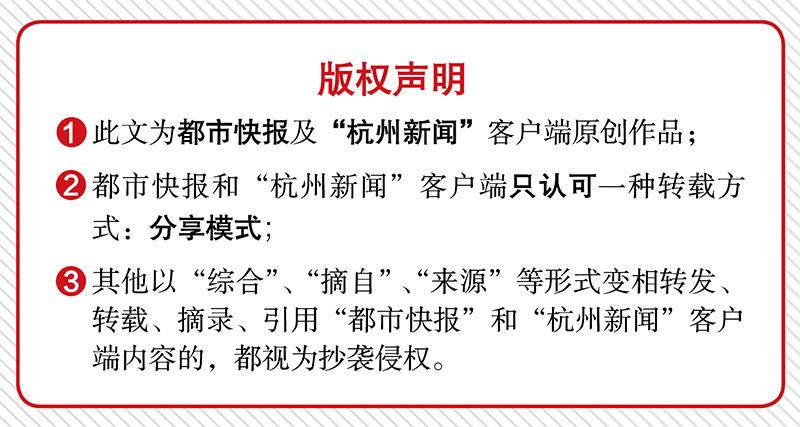 "From the top 10 buyer provinces that recently purchased thermal underwear, Jiangsu Province and Zhejiang Province ranked the top two."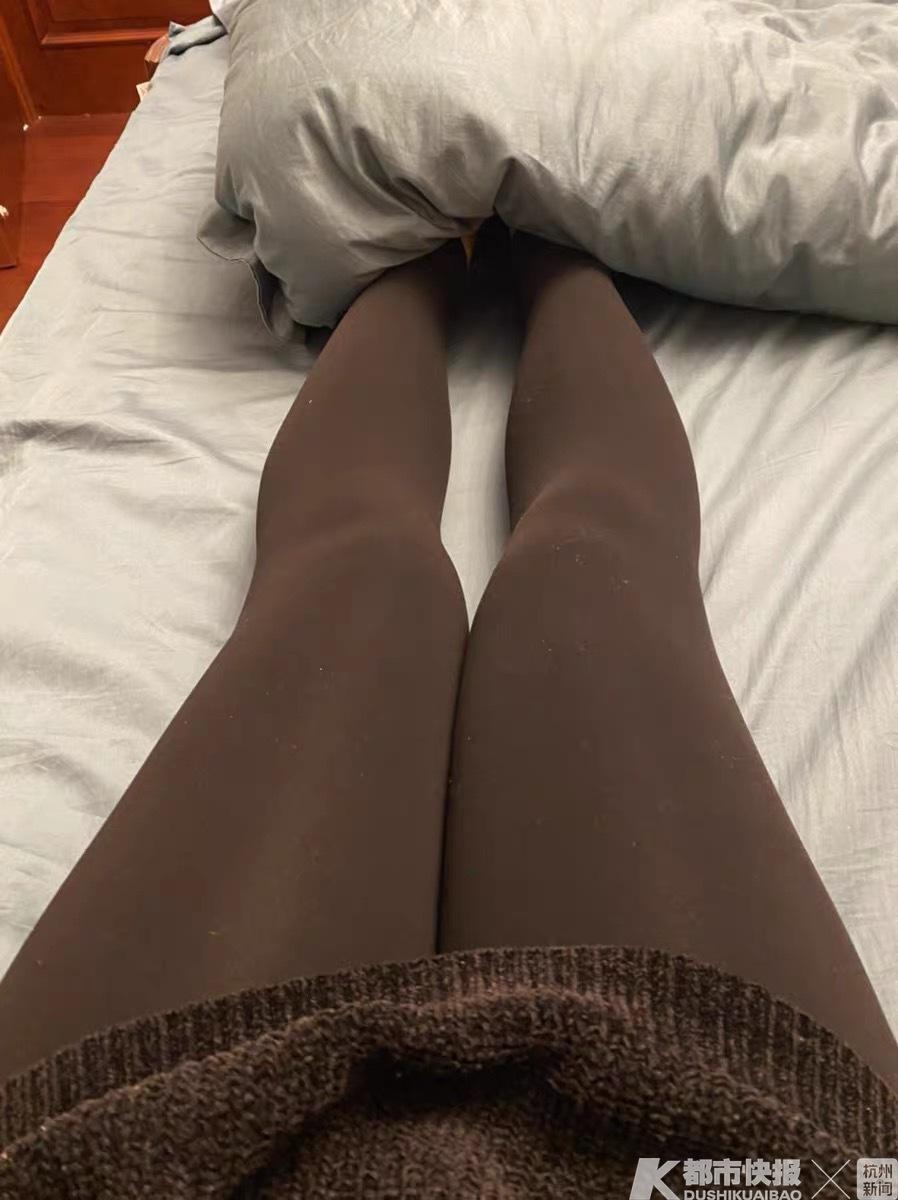 A staff member of Hengyuanxiang told me that users in Jiangsu and Zhejiang are the main force in buying their brand's thermal underwear. In terms of the age group of users who ordered thermal underwear, 18-25 years old accounted for about 22%, and 26-30 years old accounted for about 23%, "In the past two years, the purchase of thermal underwear by young user groups has increased significantly. Based on this, this year, Hengyuanxiang has a new self-heating and traceless thermal underwear suitable for young people.
In addition to buying traditional autumn pants, wool pants, thermal pants, and the brand's new warm new products, what are the boys doing silently to avoid freezing this winter?
"I feel like I'm going to buy some plush leggings to wear." Xiao Yuan, a boy in Hangzhou, said he often saw his girlfriend wearing a kind of pantyhose with legs when the temperature dropped, "My girlfriend told me that this is called leggings, because the legs are also warm to wear in winter." "
A few days ago, Ohara was given a "men's leggings" by his girlfriend Amway, just in time for the recent cooling down, Ohara said he can't wait to order online.
Searching for the men's leggings that Ohara's girlfriend had asked him to "Amway" on Taobao, I saw that one of the men's leggings was displayed as an online store in Taizhou, Zhejiang Province, and the monthly sales of a men's leggings in the store had exceeded 1,000 pieces.
A Taobao store in Taizhou, Zhejiang Province, sells more than 1,000 pieces of men's leggings every month.
Many male customers who bought men's leggings at the online store posted photos in the comment area
Convenient for men to go to the toilet, fit the body shape, super elastic neck, sweat absorption and quick drying… The men's leggings listed on the online store highlight the above features of this product on the baby's homepage. "It's a little thicker than ordinary autumn pants, it's warmer" "It's too warm to wear, the first time you buy tights, you can wear them above the navel, and it's very convenient to exercise" "It's a little stuck in the crotch, but it's really warm" … Below the baby comment area, many male users who bought this men's leggings not only wrote such a review, but also matched a picture of themselves wearing the leggings.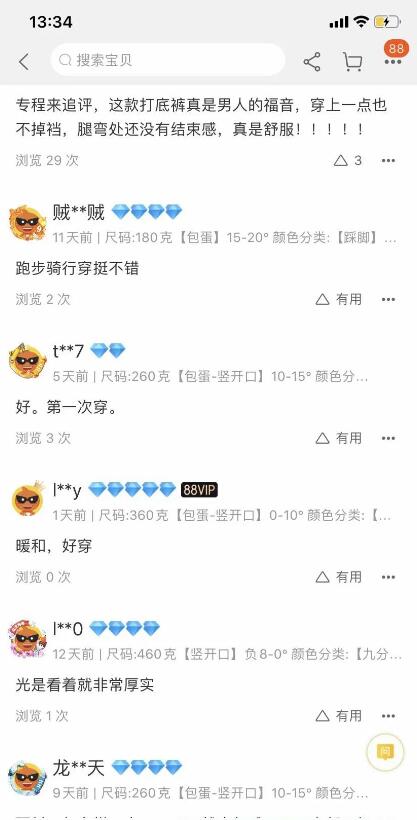 The customer service staff of the online store and I said that many male customers have come to the online store to consult and place orders recently. "In fact, the taste of male compatriots is not inferior to female compatriots."
According to official Taobao data, 25 million men secretly bought nearly 300 million pairs of leggings on Taobao last year.
"We also saw this data and felt that we should meet the warmth needs of our male compatriots." The customer service staff of the online store said that after selecting more than a dozen fabrics and making 30 samples in six months, this winter, the men's leggings in their store finally hit the shelves. "Many male customers have commented that it has literally opened the door to a new world this winter."
Reporter Wan Yu
Edited by Xiao Xu