Last time, I was surrounded by members of the Bengal gang and was so scared that I almost peed my pants.
Sooner or later, a motorcycle came to my side, and with a sharp brake, the children instinctively took two steps back, opening a gap in the encirclement.
A man said goodbye to me, and I didn't have time to think about it, so I slipped into the back seat.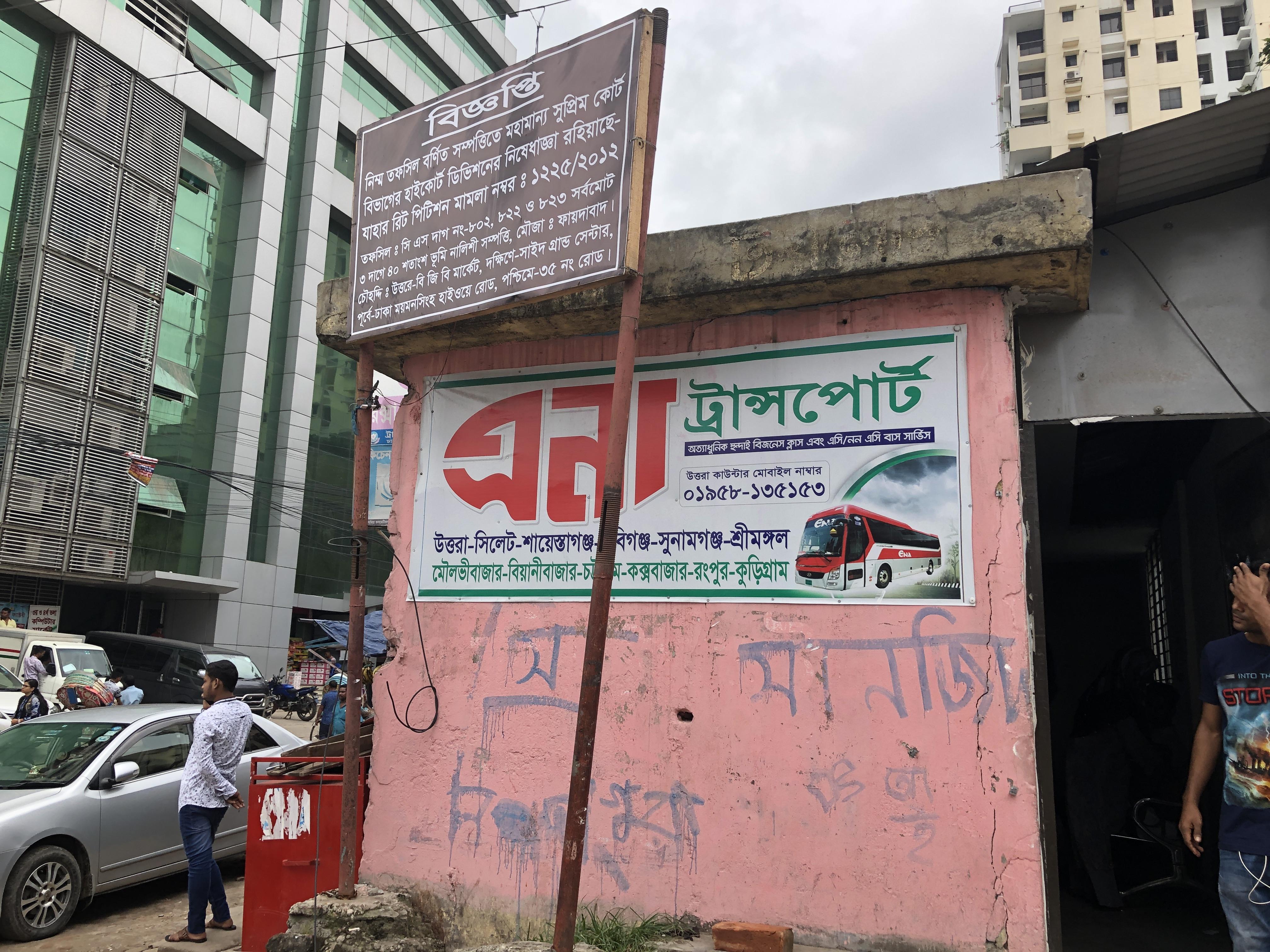 A few little guys kept the handlebars from leaving, and the man slapped this one with his hand, and then kicked that one hard with his foot, showing no mercy to the flowers of the motherland.
Taking advantage of the children's attack gap, the man twisted the accelerator and the motorcycle sped out.
I looked back in fear, the little one was very cunning, and soon gave up the chase, Ollie gives!
The first feeling of escaping is of course happiness, the kind of happiness of standing on the roof of the explosive building and climbing the helicopter rope ladder at the last second, the kind of happiness of a good family woman being abducted to the green building and forced to open a business and being rescued by righteous men at an emergency moment, the kind of happiness that meets a big dog bear in Siberia with his mother, and in a blink of an eye, the dog bear is knocked down by two shots of anesthetic. The words actually came to mind: My benefactor is a hero, and one day he will step on a roaring motorcycle to save me…
Then a hint of worry floated in: Where is this man going to take me? Will he ask me for money and stab me hard?
I tried to convince myself: if you are slaughtered, you will be slaughtered, this money would have been snatched by the little devils, and it was better to give it to the righteous.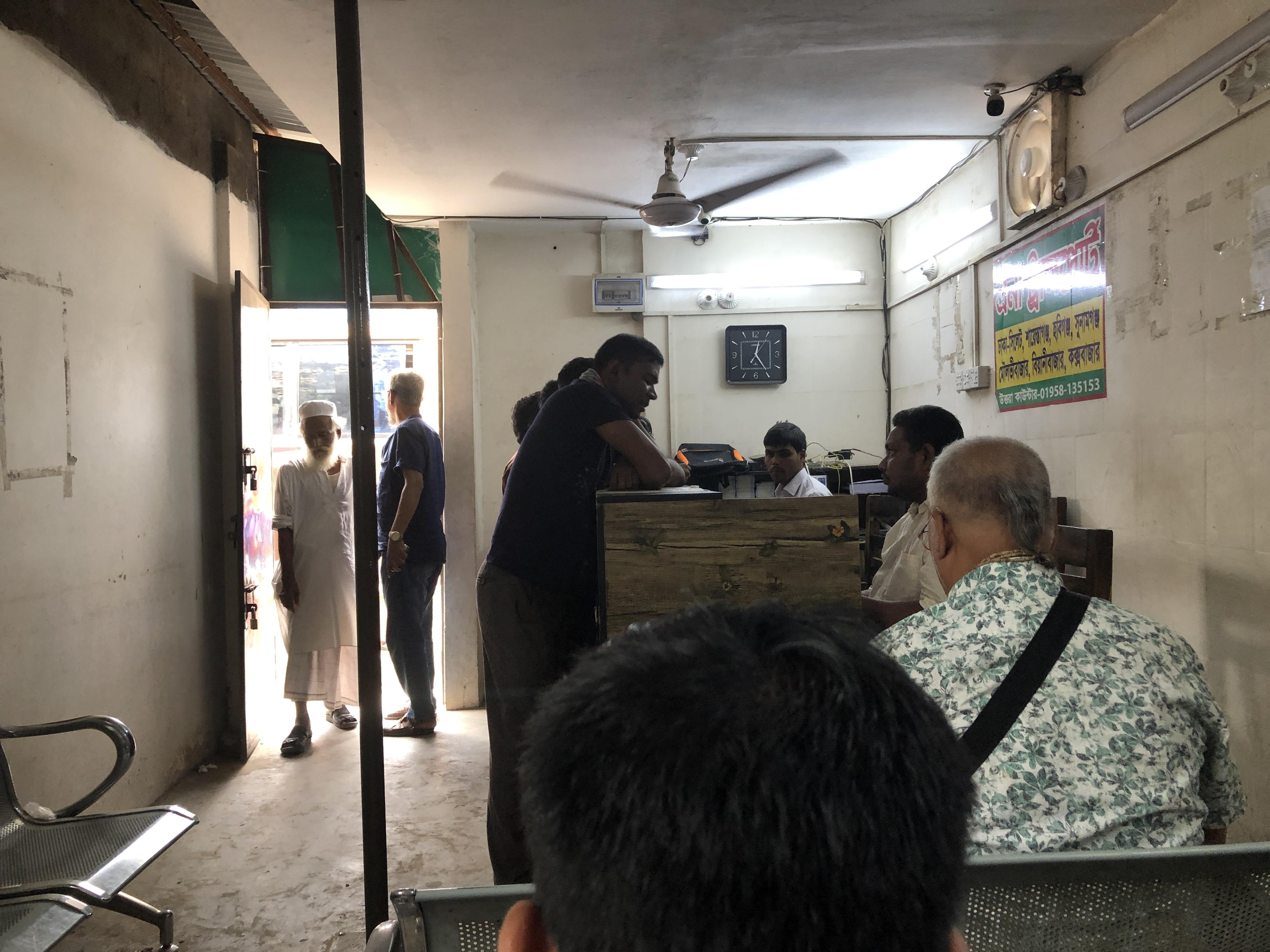 The motorcycle stopped at a gathering point where many human drivers and motorcyclists were waiting for guests. It turned out to be a motorcycle driver.
Seeing death, I asked, "Shimachi? "My heart is ready to scatter my family's wealth.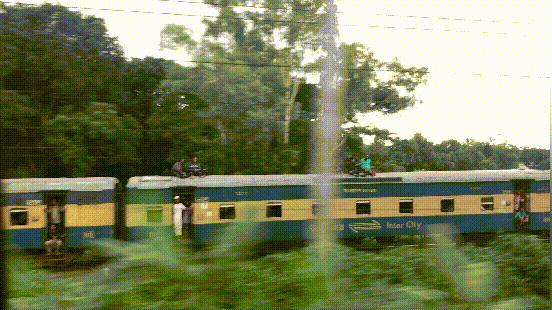 The driver actually waved his hand at me.
This script is so different from what I thought! Think about it – maybe here, waving your hand doesn't mean refusal, for example, Indians shake their heads to indicate yes. To confirm, I took out a dollar and handed it over, but the other person still waved his hand.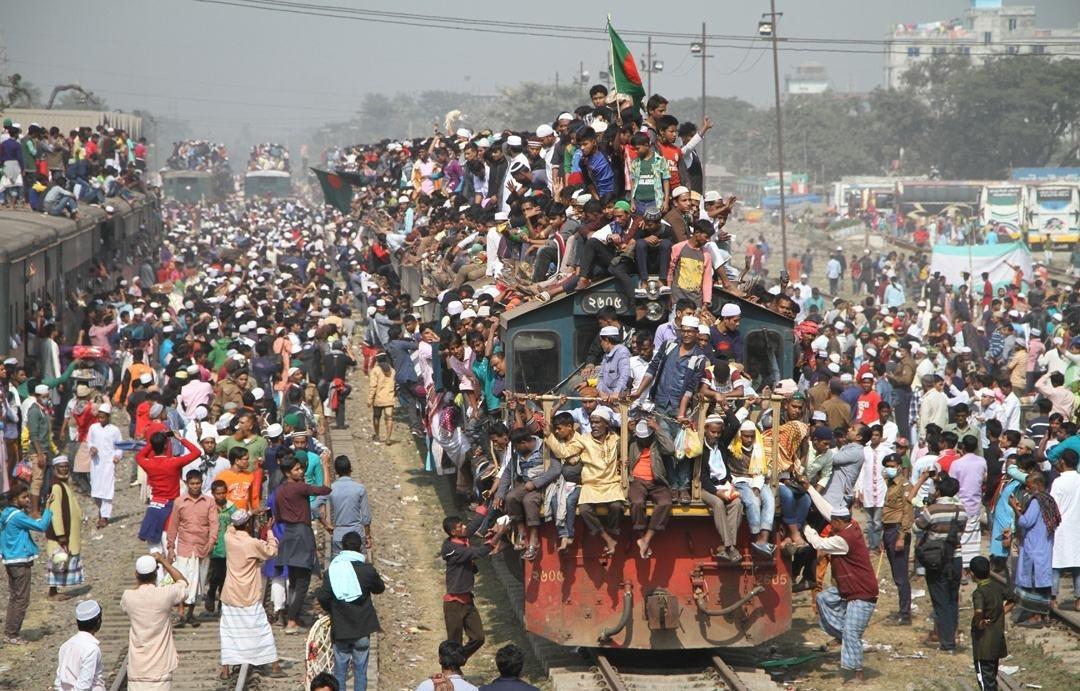 Maybe he only accepts local currency, not foreign currency? I rummaged through my pockets and still couldn't find a single local banknote.
The coachman took my wallet in one hand and the dollar in the other, shoved the dollar into his wallet in front of me, then stuffed the wallet into my pocket and lightly patted it twice on my pocket.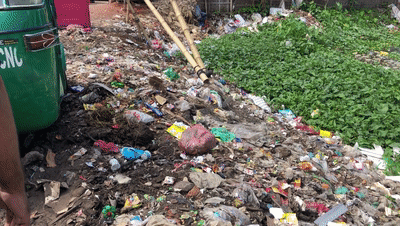 I can now determine what he means: no, collect, money.
It is heartwarming to recall now. If he is Chinese, I will definitely help him write his glorious deeds and recommend him to be shortlisted for Moving China 2019. Before leaving, I secretly photographed him. If we meet again next time, I will definitely repay it well.
Back at the landlord's house, I received a WeChat call from Sid who accompanied him, "I'll pick you up at eight o'clock tomorrow, I have a relative who wants to see you." "
Isn't it, here it is again?!
I was angry and amused, and began to ponder the lines, thinking about how to politely say tomorrow that I would no longer be pulled around to meet all kinds of relatives and friends, and I was not a circus monkey.
The next morning, I finished washing at eight o'clock and waited for Sid to arrive.
As a result, this guy arrived at almost half past ten and sent me a WeChat message: "I'm waiting below, come down!" "When I walked out of the gate of the community, I didn't see half a figure.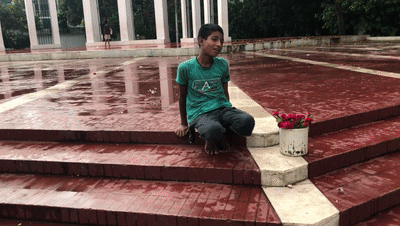 Sid sneaked out of the commissary and slapped me in the back: "I'm here!" "I really haven't played this kid trick with anyone in 800 years, and I have three black lines on my head. Probably familiar with me, Sid changed the calm and dignified of the previous day, revealing the nature of a childish ghost.
With an awkward but polite smile, I was about to say the line I had brewed last night: "Sid, I…" Sid interrupted me hastily: "Brother Hi! I'll take you to a good place! "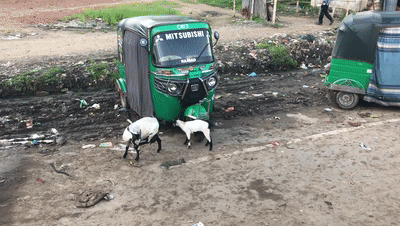 "Where?"
"Brahman Baria."
I searched Baidu, there is no strategy about this place, but I saw an extremely short introduction to this place on Baidu Encyclopedia:
"My sister and brother-in-law's family live there, I'll take you there and stay at their house for the night." Hurry to the station, we'll have a few hours to take the bus! – By the way, what did you just want to say? "It's okay, it's okay, let's go!" When I heard that I was going to such a strange place, I felt stimulated again, and I began to get excited again, and swallowed back the words of refusal. AV8D Let's Dog!
Halfway through, Sid saw a group of children playing cricket.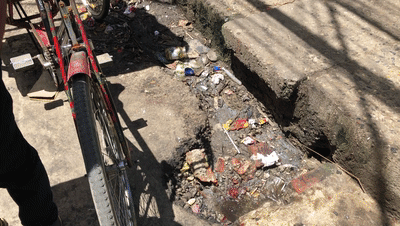 He itched for a moment, ran over to play, and left me hanging… I started searching for knowledge about cricket by the way –
Cricket, also known as wooden ball, originated in England and is known as "the gentleman's game". In India, Bangladesh and Nepal, cricket is like a national sport…
A few children selling flowers peeked at me without daring to look directly. Unlike those demon children yesterday, it was the eyes of ordinary children that I was familiar with.
Finally a little boy got the courage to sell me his flowers and heart-shaped balloons.
Once bitten by a snake and afraid of the well rope for ten years, I held the belief that I would not show my wealth in front of my children and said, "No, thank you!" "Besides, I bought it and there is no lady to give it away." I highlighted the reasons not to buy. "You can give it to him." The boy pointed to Sid playing over there. I:???
On the one hand, the childish ghost who played until he lost track of time, and on the other hand, the flower girl with expectant eyes, I finally couldn't help it, coughed, and gently reminded: "I said Sid, what time does the station depart?" Sid woke up like a dream: "Hahaha, I forgot!" But he didn't put down the bat immediately, looking reluctant, his eyes looked at the child who picked up the ball and threw the ball on the other side and said: "Finally!" "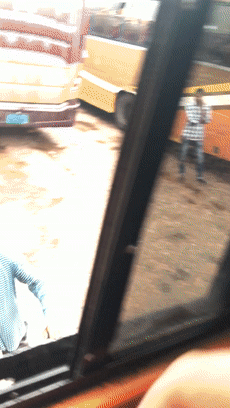 I thought to myself: what an adult, why is the heart so heavy!
It was later learned that Sid was only 24 years old, rounded off, and still a child. I always thought he was in his thirties…
We hurried to the coach station.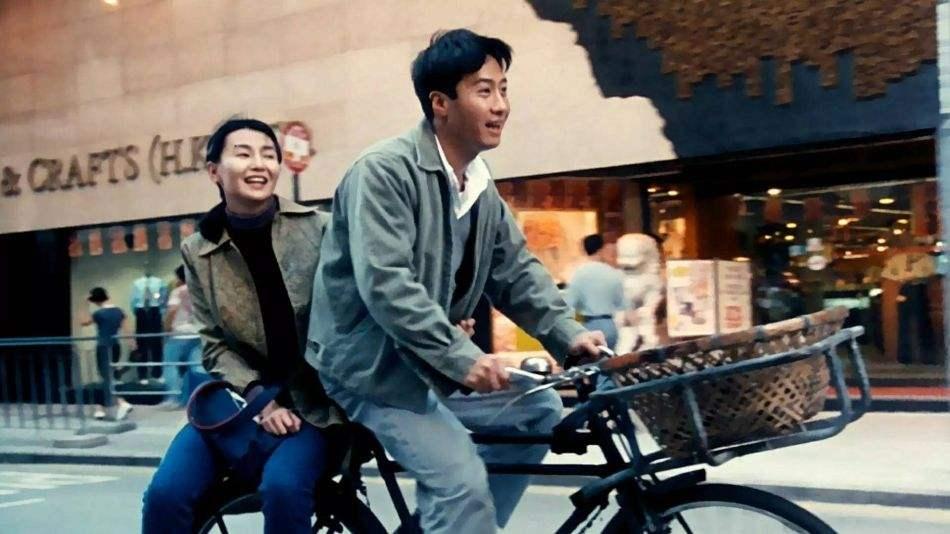 The ticket counter and waiting room were clustered in a humble bungalow, and without the bus motif taped outside the wall, I would never have imagined that this would be the starting point at a long-distance station.
At this time, the role of Sid as a ground escort came into play, the conductor did not understand English at all, and the timetable on the wall was not even Arabic numerals, and I could not understand half a word.
The information on the ticket made me feel that I had failed the cultivation of the national nine-year compulsory education.
After waiting for a while, the car came. Boarding the car, a few beggars came running under the window begging, chanting words in their mouths, probably "OK, help help sprinkle water" or something. There was a lame beggar who saw the handsome head of a foreigner peeking out of the car window, looked sure of me, and ran under my car window to read non-stop.
Sid was annoyed and threw 1 taka coin over, and the beggar did not look at it, and continued to beg with perseverance.
I guess he must have been thinking, "So little, send Hanako!" "
The car drove out slowly. The beggar saw that I was unmoved, and quickly ran to another bus that had not yet left. He was running really fast, and I didn't see for a moment whether he was really lame.
As the car drove to the edge of the city, the capital, Dhaka, became increasingly dirty, with a lot of garbage piled up on hills that had not yet been disposed of. Later I found out that this is the norm in Bangladesh, but on the edge of cities, there are always piles of garbage.
The bus drove out of the city and ran parallel to the tracks. A train passed by, and some people sat on top of the train. My curiosity, that excitement, pulled Sid hard: "Look! Sid was drowsy and was woken up by me: "Oh yes, train." "It's not about trains! Someone sits on it! The commonplace Sid did not understand what was there to be happy about, and perfunctorily said: "yes, all sit on it." "
This brought back memories in my eyes. Still stunned, I held a picture of passengers outside the train and asked the Indians: "Is this really the case in your country?" "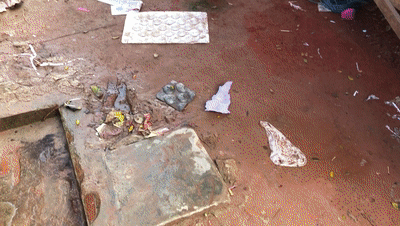 My testimony made the Indians unhappy – anyone with a little patriotism doesn't like outsiders to expose their shortcomings. Even though he knew that I was not malicious, the tone of his answer was irrepressibly blunt: "See clearly, this is the flag of Bangladesh on the locomotive!" Many of these photos, which you all think are Indian, are actually all from Bangladesh! "
At that time, I had no idea where Bangladesh was or what it looked like, let alone what their flag looked like.
And now, here I am, I know all the questions above.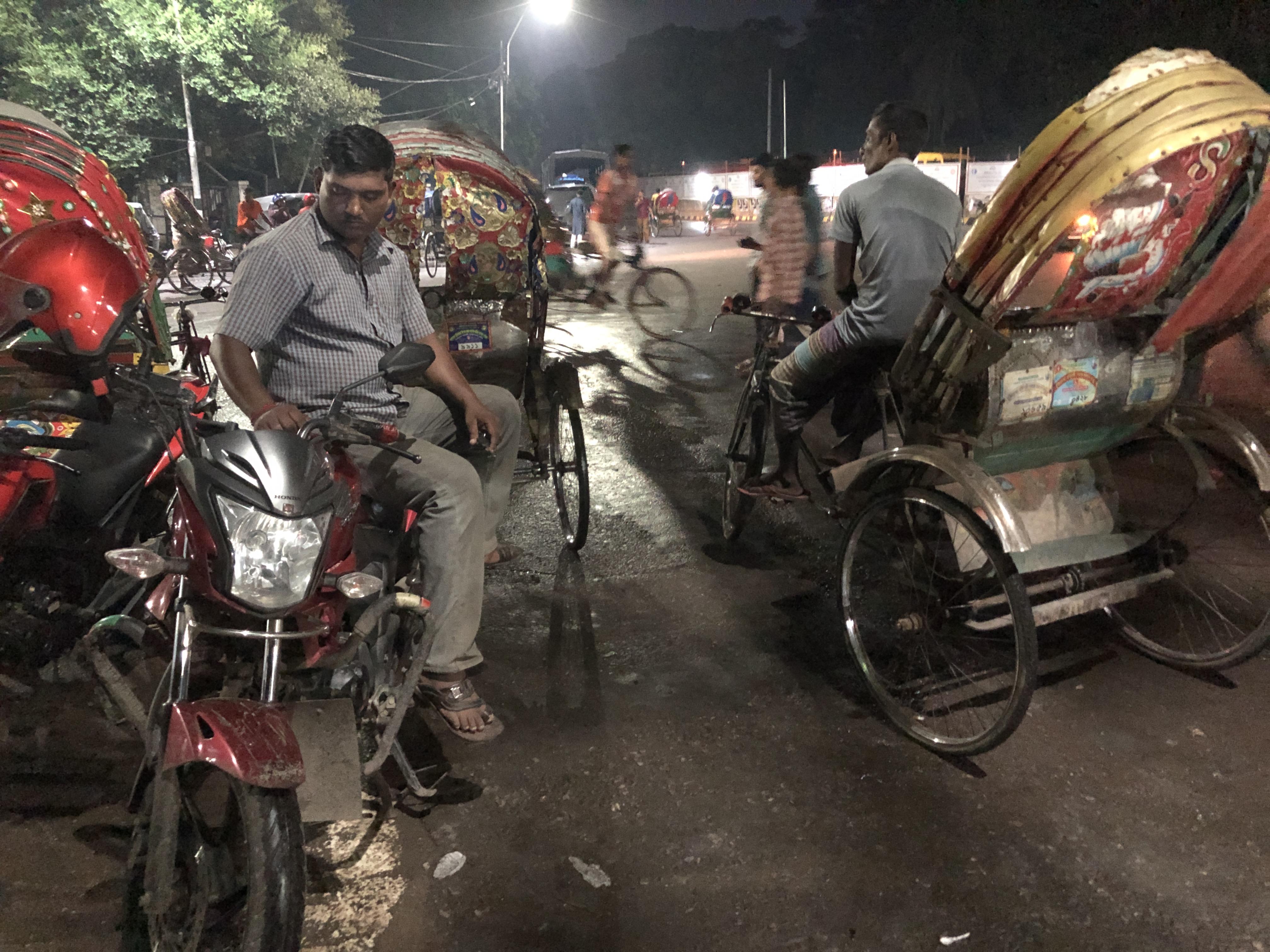 I was asked what I was doing in these "strange" places, and "why I suffered."
Exploring and understanding the unknown is important to me; There are thousands of flavors to discover the fruit, but it is definitely not bitter. But the question came up again, the train in front of you, the carriage is not full of people, why do people still have to stand on the top? "Because tickets outside the train are cheap." "Won't it fall?" "No, the train doesn't actually go fast."
Sure enough, our bus soon ran to the front of the train. As if seeing through my eagerness, Sid added, "But people still fall off a lot." Two days ago, a woman fell and died, bleeding a lot. Sid's tone was so calm that everything was ordinary, but I gasped.
Arriving on the outskirts of Brahminbaria county, the car stopped. From here, we needed to transfer transportation to Sid's sister's house. There is also a lot of garbage on the periphery of the county, and it is impossible to distinguish whether it is recyclable garbage or hazardous garbage. All kinds of vehicles are parked in the garbage.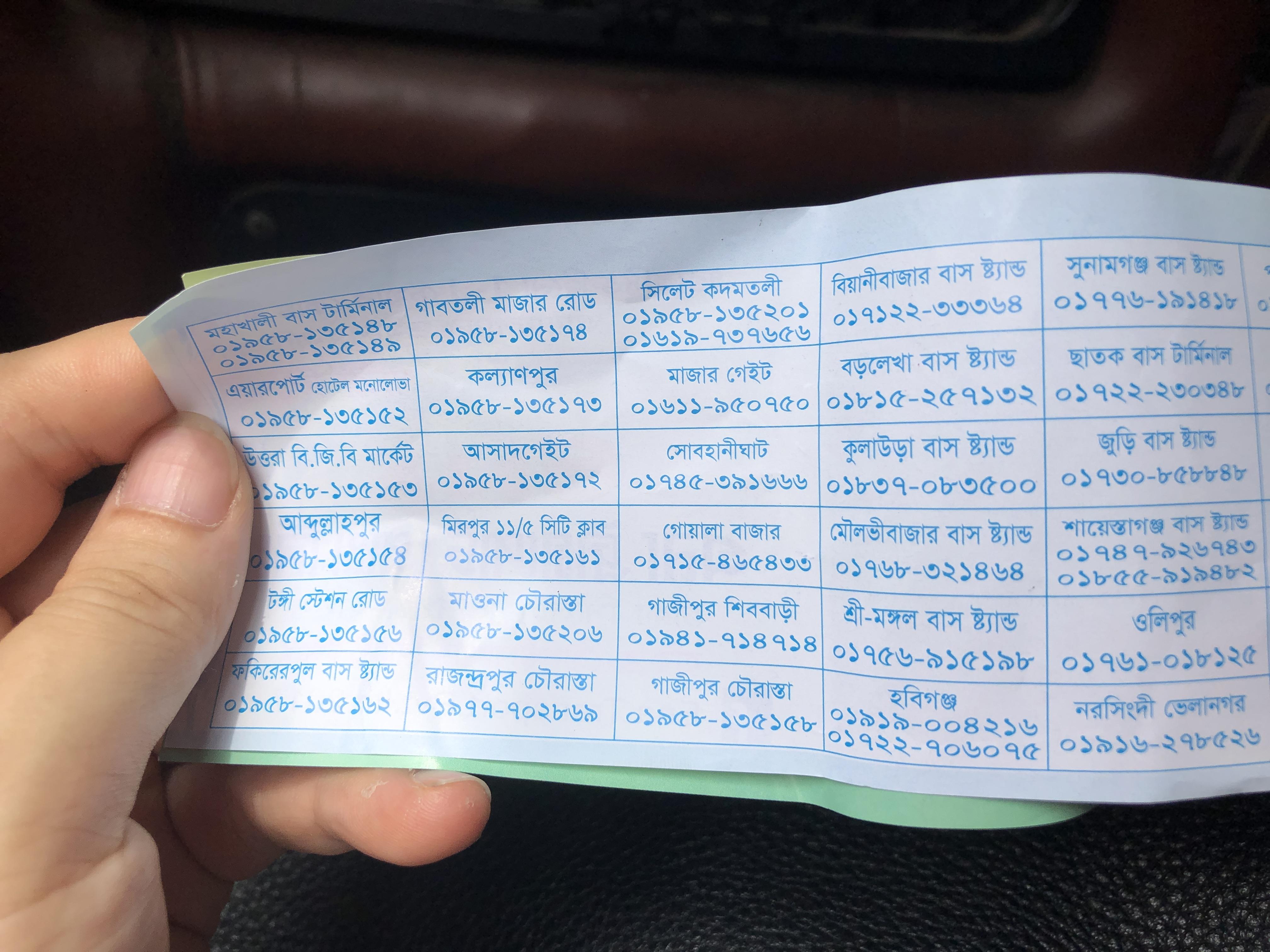 A fruit stall and food stall on the side of the road live in harmony with the garbage.
Several panda-like goats paced leisurely among the garbage.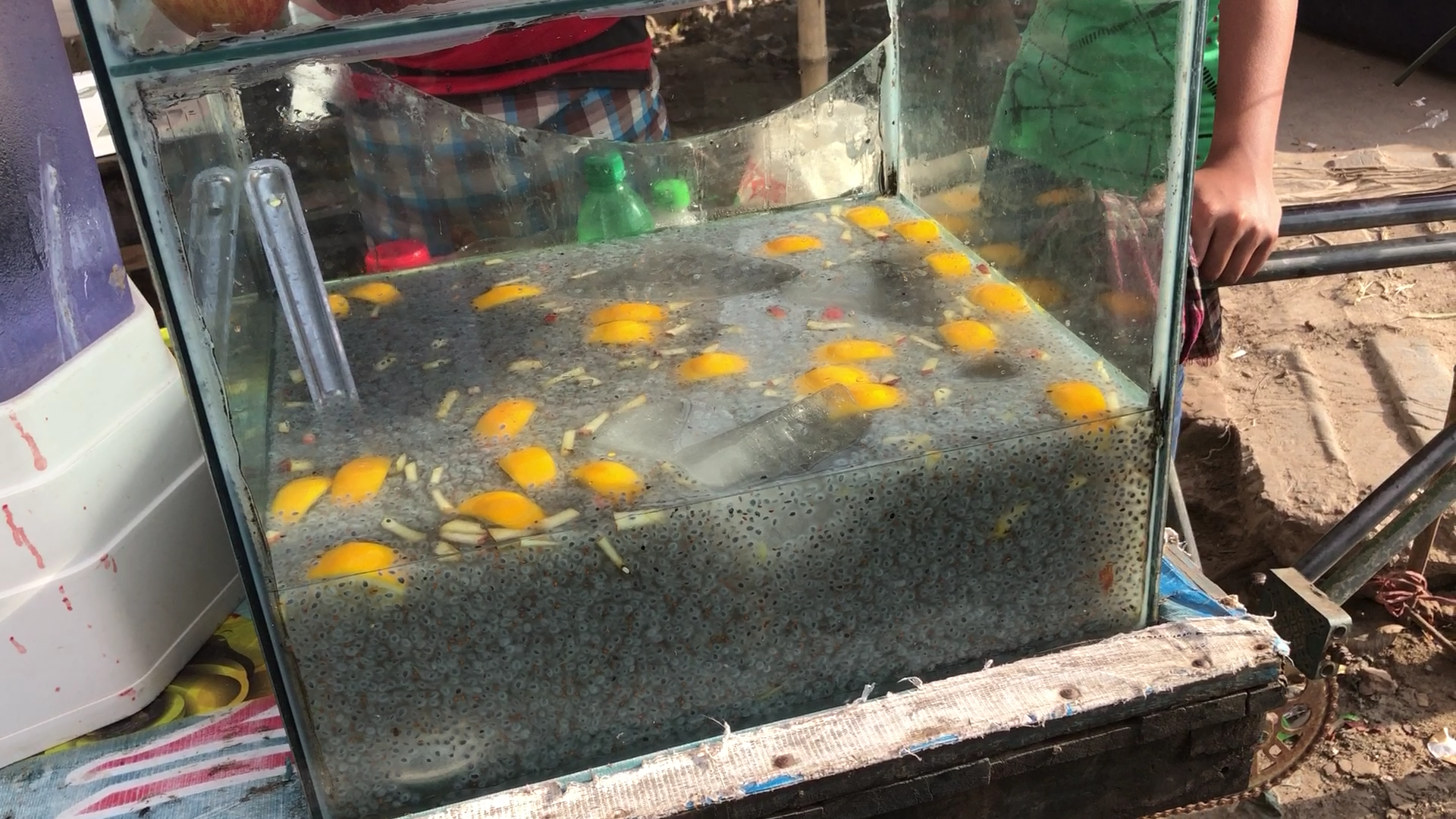 Sid called a CNG (aka TuTu car) and the car struggled out of the garbage.
As I was about to get in the car, Sid found me staring at a juice stall, apples, lemons, passion fruits… Garbage is thrown in sugar water and soaked at random, just like the girl next to 007, beautiful and dangerous.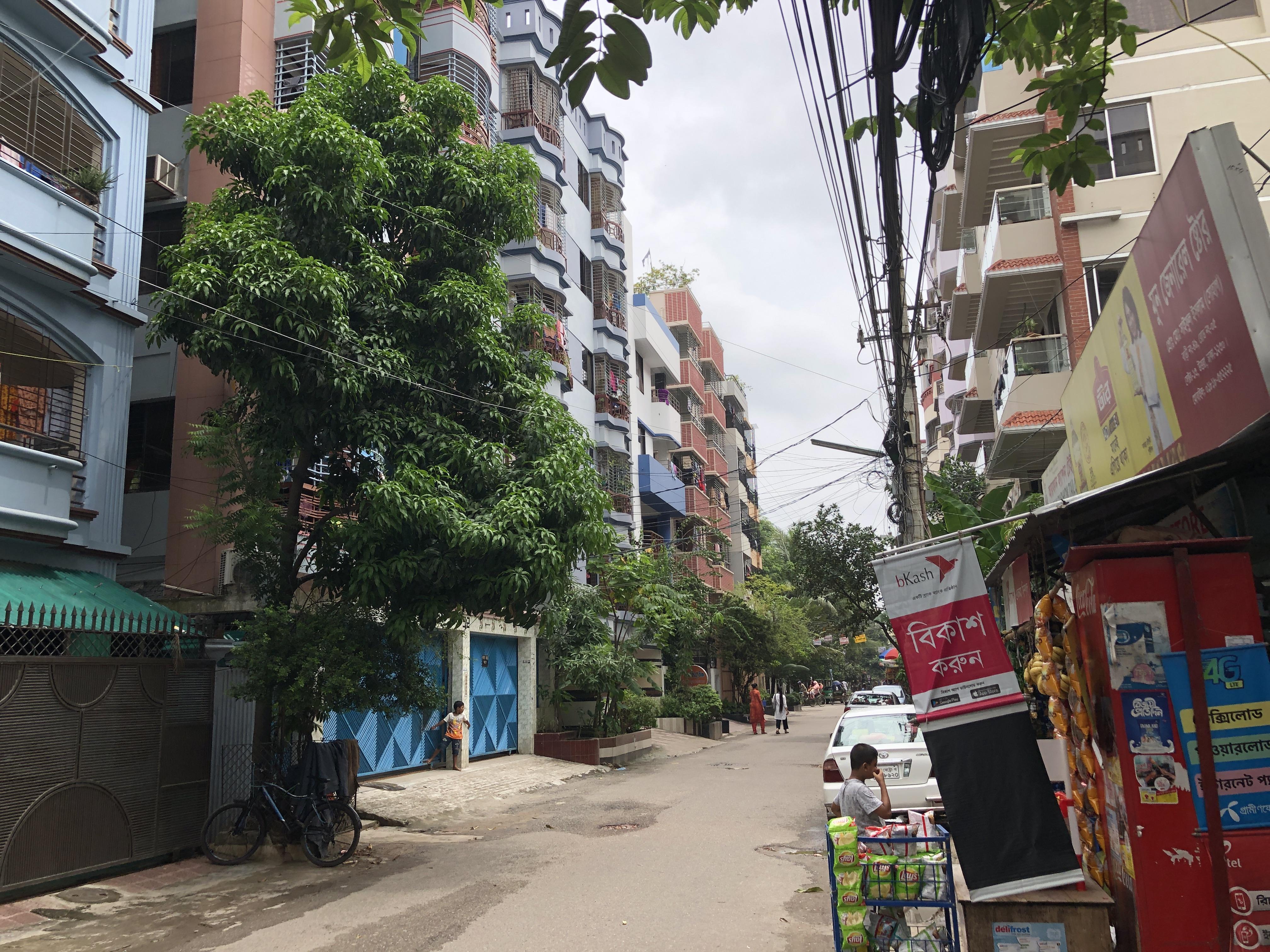 In the end, I managed to buy a cup, well, that night, I was so and happy.
At this time, Sid received a call from his sister: "Old girl, we are at the station in the county seat!" Arrive in about half an hour! – Huh? Let's help you pick up your daughter from school? "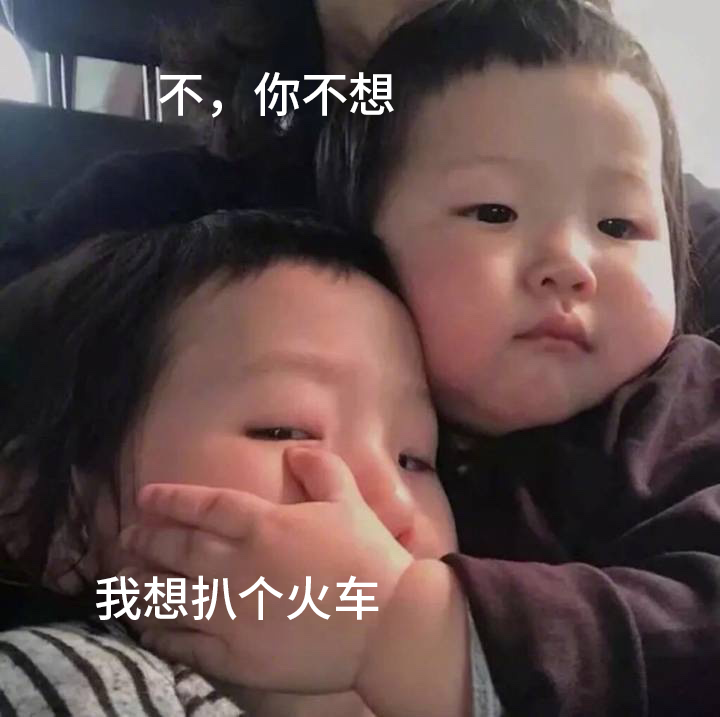 To be continued. [Complete works and more articles, welcome to follow my public number: WACKER V]