Another wave of male star airport private photos is coming! As the temperature gradually rises, the outfits of male stars have also begun to be varied. But some male stars look very refreshing in private clothes, and some male stars can only be described as "disaster"!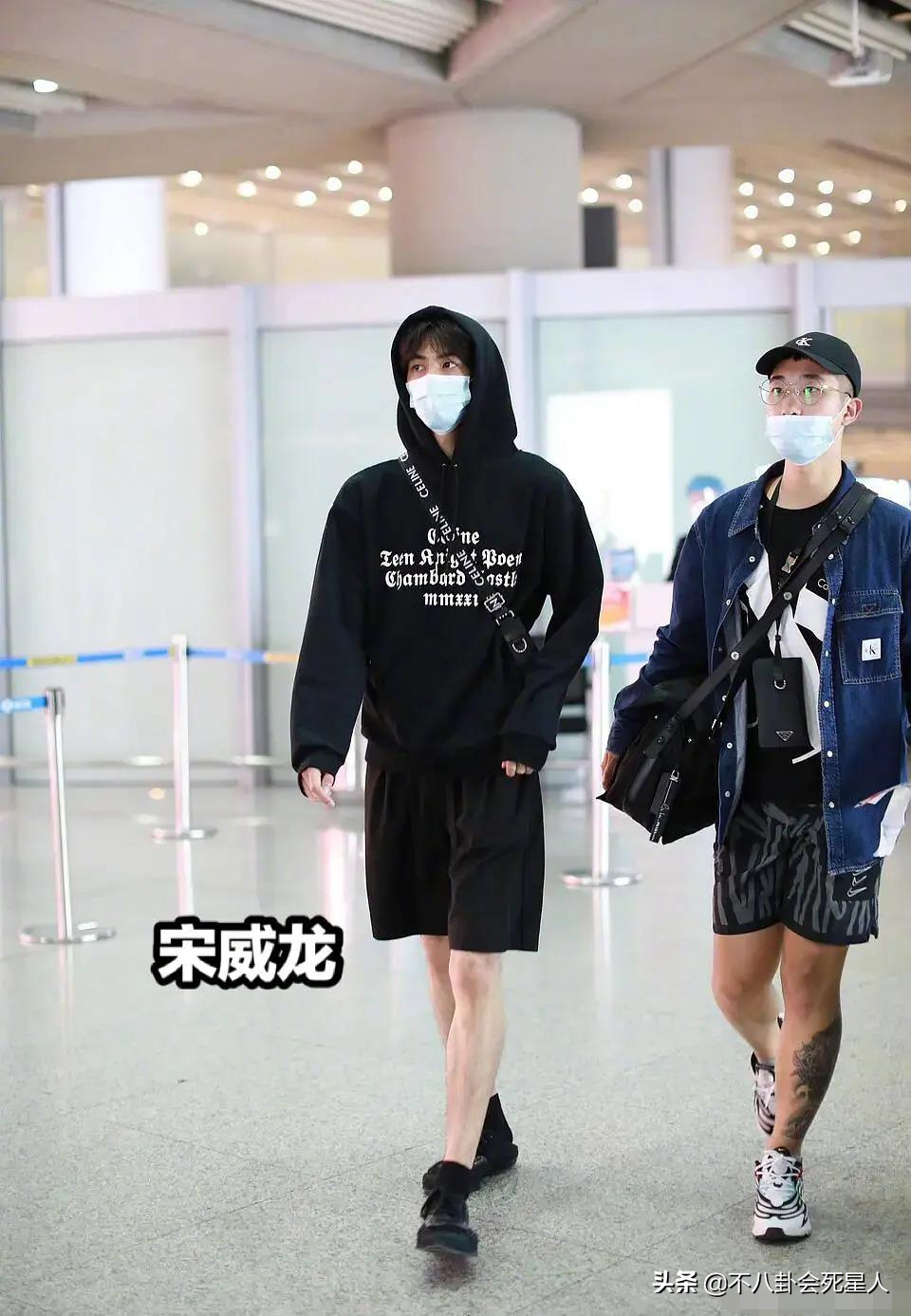 Jing Boran wore a white diamond-encrusted jacket with black trousers and leather boots, a hat on his head, and a cross-body bag pinned to his waist. The chain around Jing Boran's neck can be said to be the "finishing touch", which suddenly raises his entire style of dressing to a "level".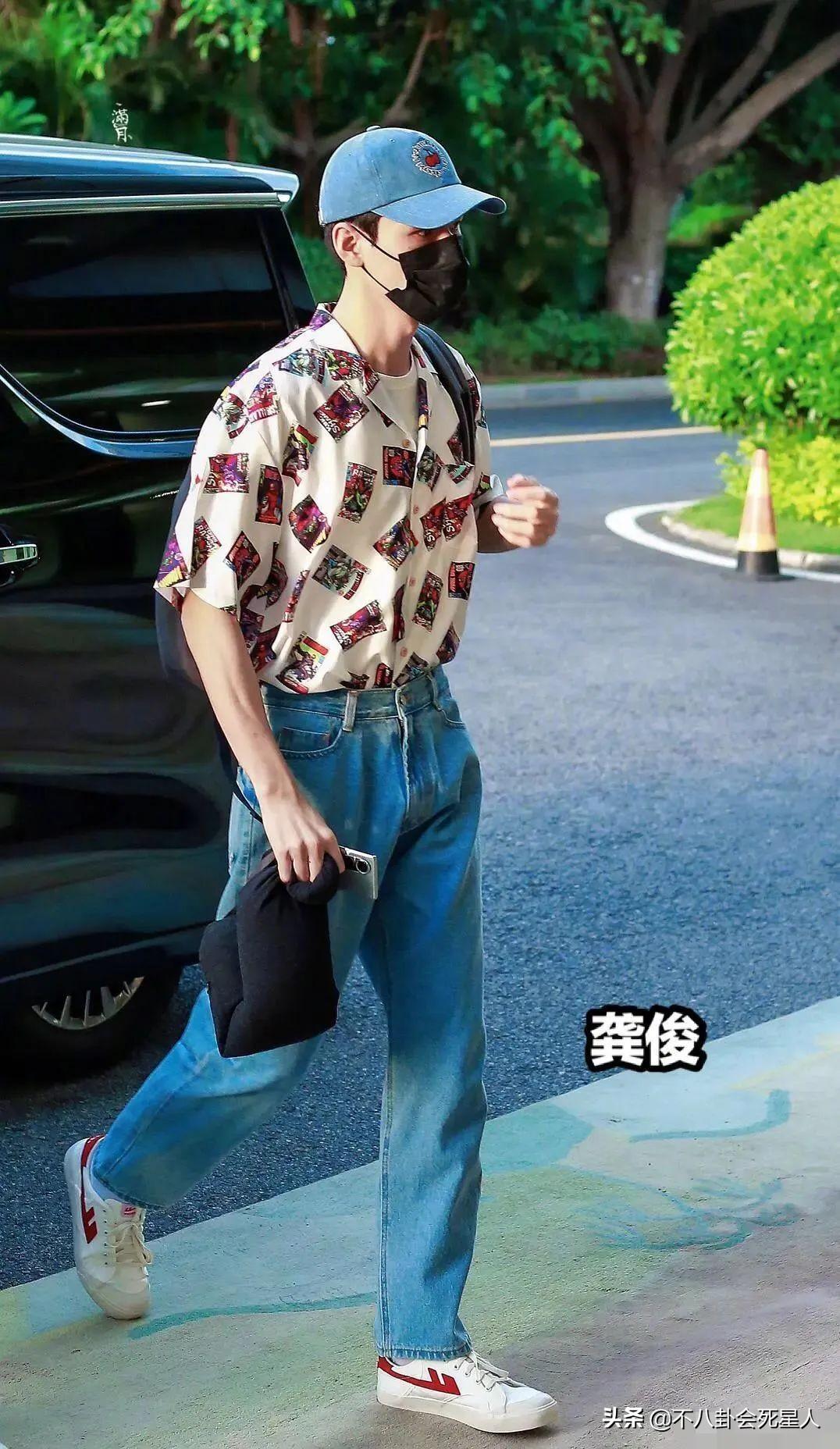 Some netizens said that Jing Boran's outfit looks like a noble lady, and a bit like the evil mother-in-law in the family ethics drama of the rich and noble. There is a sense of luxury from head to toe.
Zhou Zhennan's outfit is also difficult to say, he wears a black V-neck shirt and a flowery green coat, and the shirt is pinned into his pants. He also wore a chain around his neck and black nail polish on his hands. This dress looks a bit like an aunt.
Since Yin Zheng lost weight, his whole state has been grooved the most is a little "feminine". In the airport private clothes photo, Yin Zheng's outfit looks quite simple, with black short sleeves and a ripped jeans, and a backpack on his right shoulder. But because she is too thin, Yin Zheng looks a little more feminine, and this hairstyle is even more girl-like.
Therefore, some netizens ridiculed Yin Zheng like a mother walking at the airport, dressed a little earthy, and a little like an aunt.

Since Liu Yu participated in the creation camp, the controversy on him has not been broken. Because he is not tall and lives more delicately than women, in order to make himself look more perfect, Liu Yu can be said to have put a lot of effort into his appearance.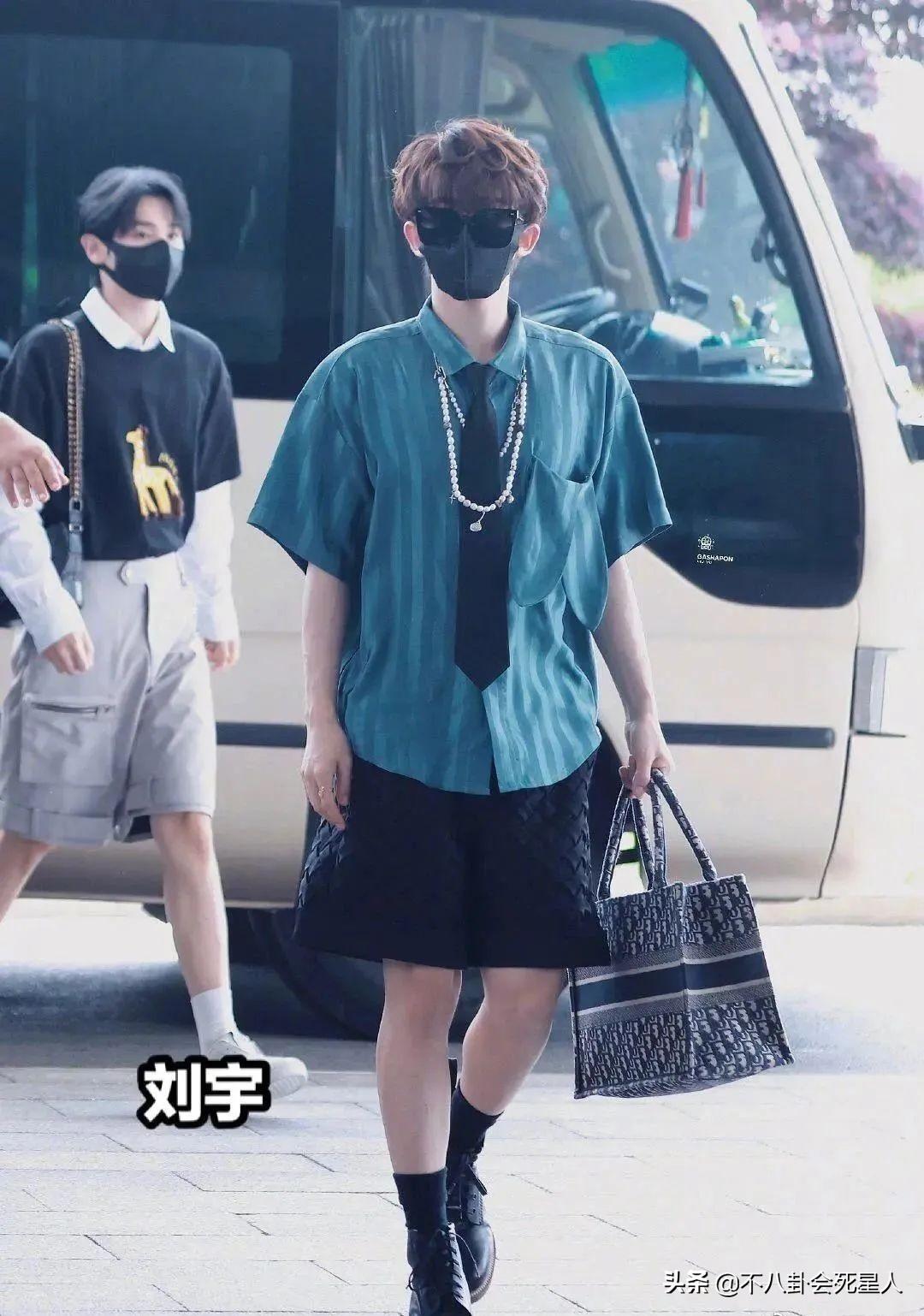 Liu Yu's airport care this time was also a little awkward, he wore a black mask and sunglasses on his face, wrapping his entire face tightly. Then he wore a blue Korean short-sleeved shirt and a pair of black shorts. He also had a handbag in his hand, and a tie and a chain around his neck.
Netizens said that Liu Yu's outfit is a bit like an old grandmother, although it is very delicate from head to toe, but it always feels a little small, and even a little like a female star.
Yi Yangqianxi's outfit is no problem, but this outfit exposes the shortcomings of his figure, and his clothes are relatively plain, a bit of a feeling of five short figures.
It is also the airport outfit of the actor Li Luxiu, who debuted through "Creation Camp 2021", looks very ordinary, without too much decoration and rendering, just like an ordinary passerby.
Huang Xiaoming's outfit itself is not too problematic, but his shoulders are relatively collapsed, exposing the hard injuries on his figure. This may be the reason why some celebrities like to wear shoulder pads.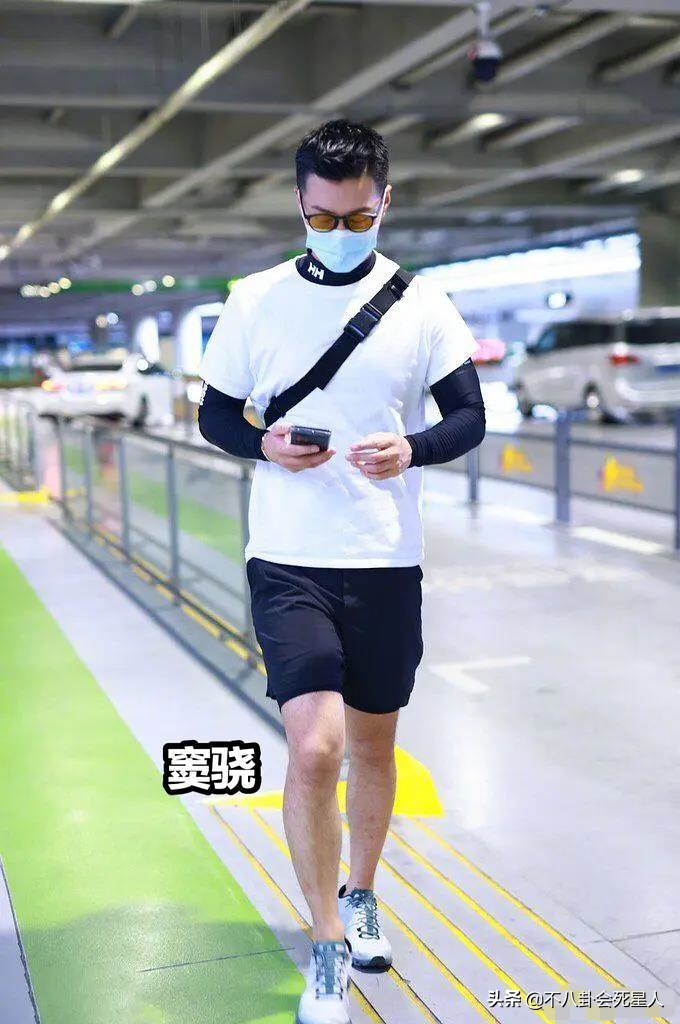 Dou Xiao's airport outfit is also very "disaster", with a white short sleeve over the black tights, and it feels like the flesh on his body is squeezed out.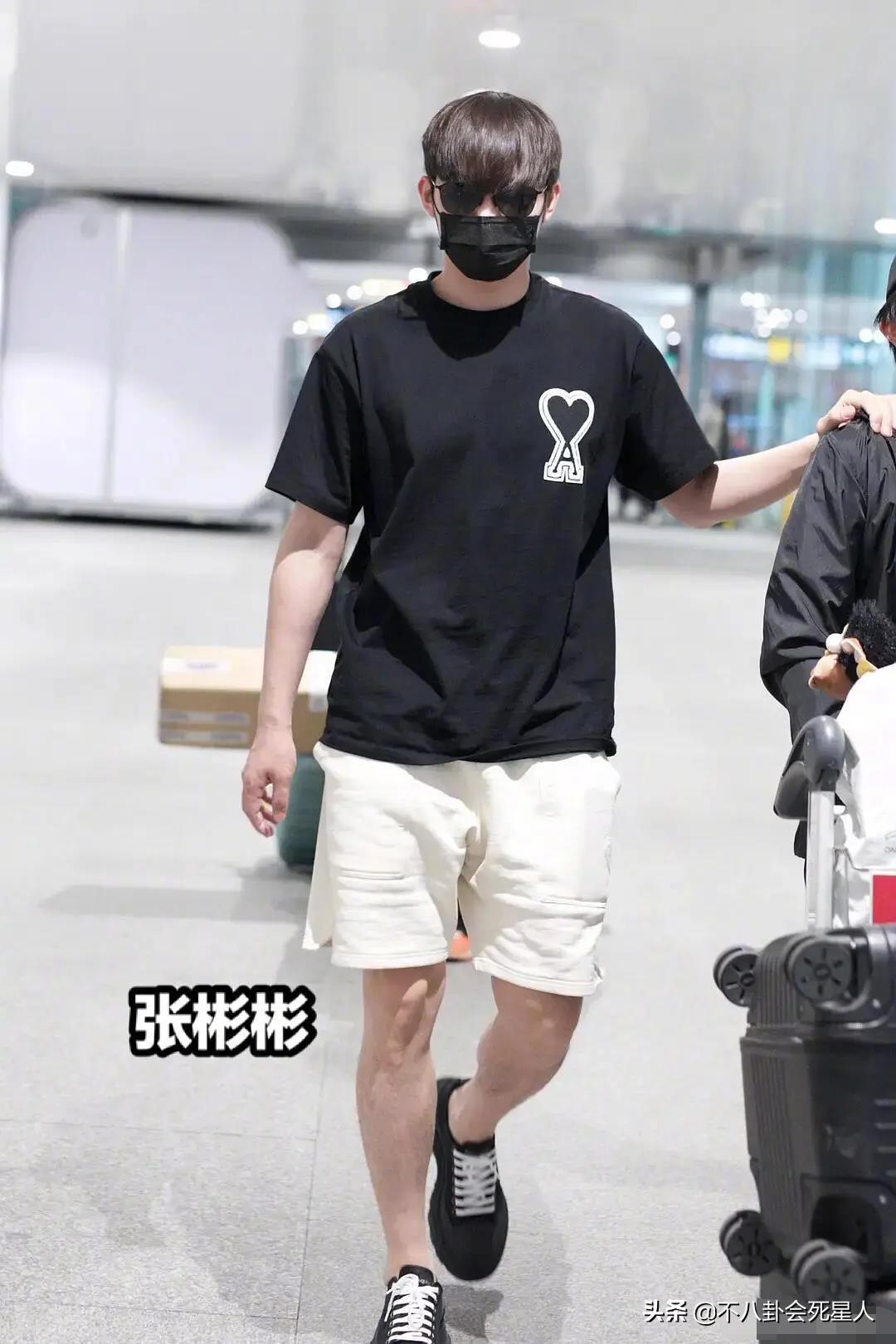 In contrast, the airport outfits of these male stars look relatively refreshing. Gong Jun has a good figure, so when he wrapped his colorful shirt in jeans, the whole person looked tall, thin and handsome.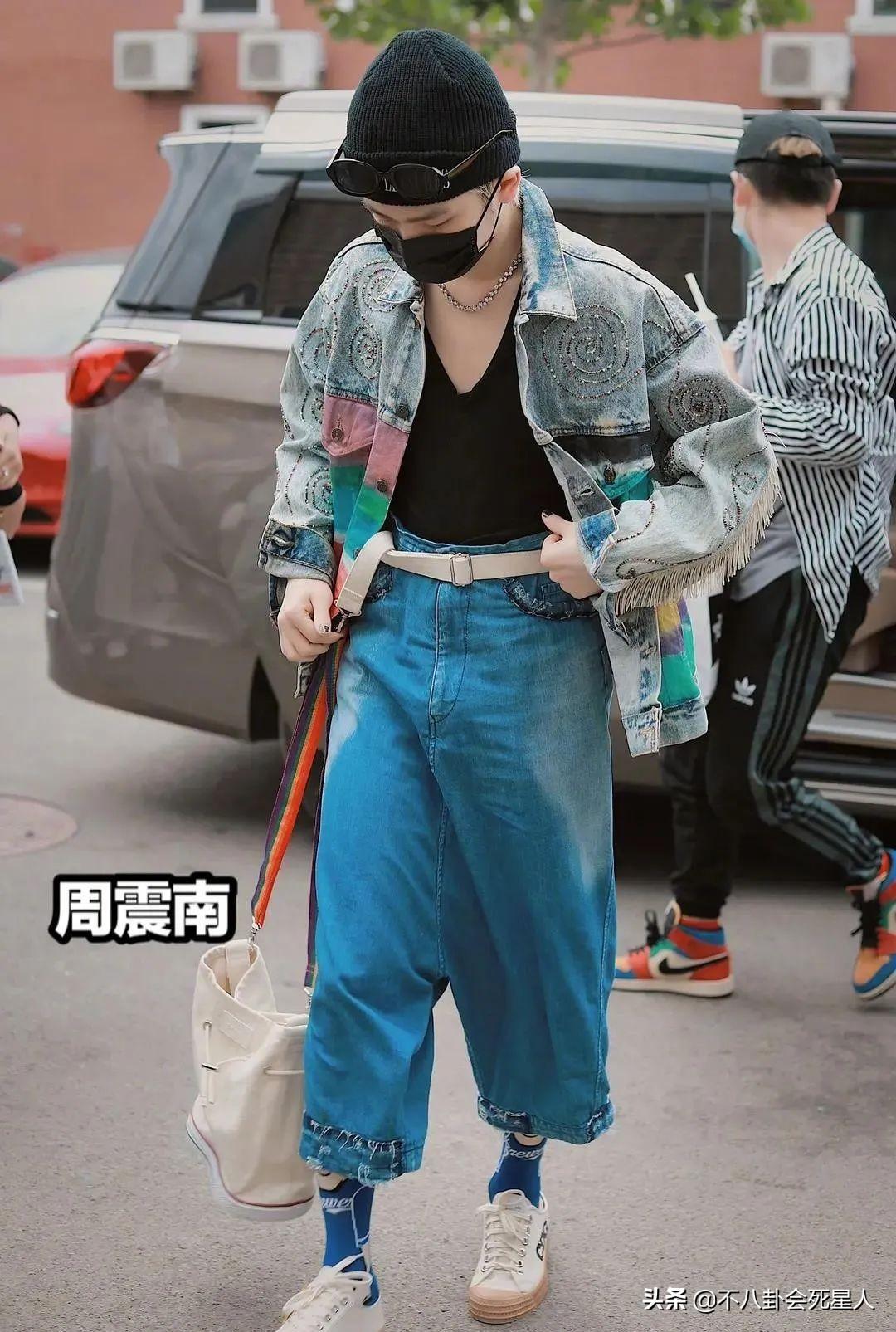 Chen Feiyu's style is a little "dragged", two hands into the trouser pocket, half wrapped and half exposed, is a very popular outfit. Although there is also a chain around the neck, it is not obtrusive to look at.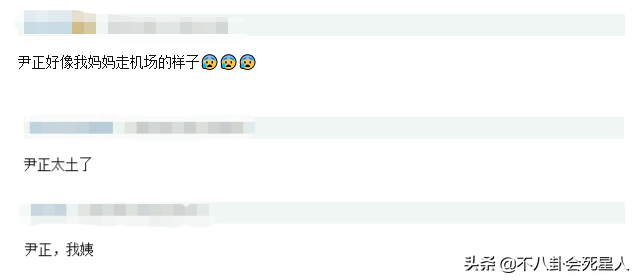 Yang Yang was wearing a sweater medium-sleeved T-shirt, and a black bag straddling his right shoulder, looking crisp and neat, without dragging mud and water at all.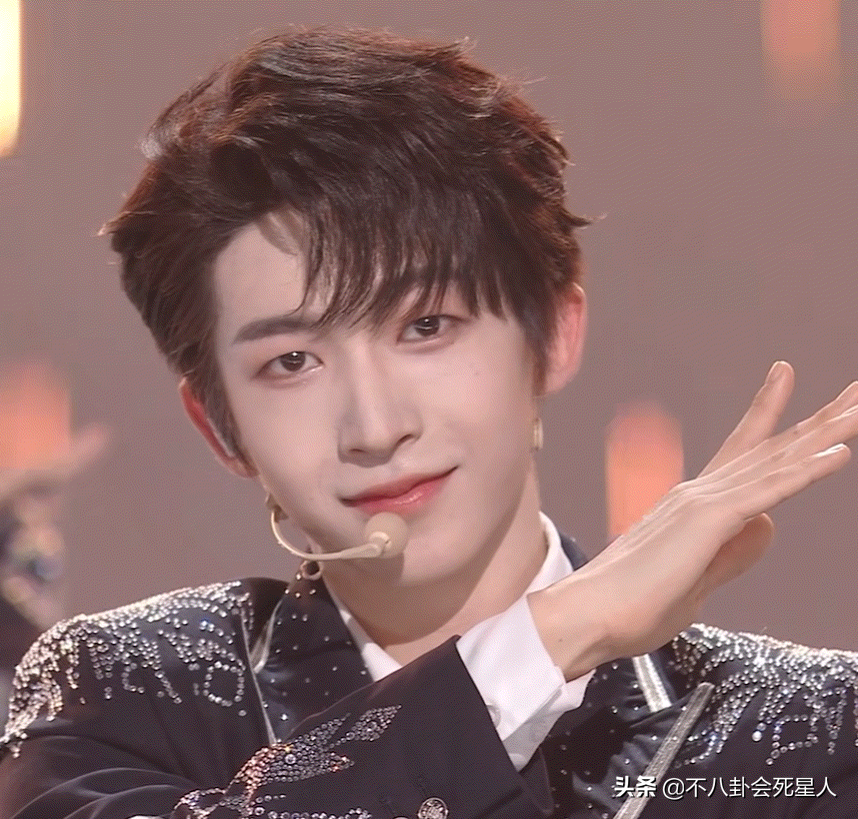 Song Weilong's outfit is relatively simple, and the black sweatshirt with black shorts looks at least not so strange.
Gao Weiguang and Zhang Binbin's outfit is very ordinary. Gao Weiguang is wearing a blue coat, a bit of a sanitation worker, if you don't look closely, you will definitely not see that he is a star.
Zhang Binbin's outfit is more ordinary, black short sleeves and white shorts, is a less conspicuous presence in the crowd, it can be seen that Zhang Binbin is relatively low-key.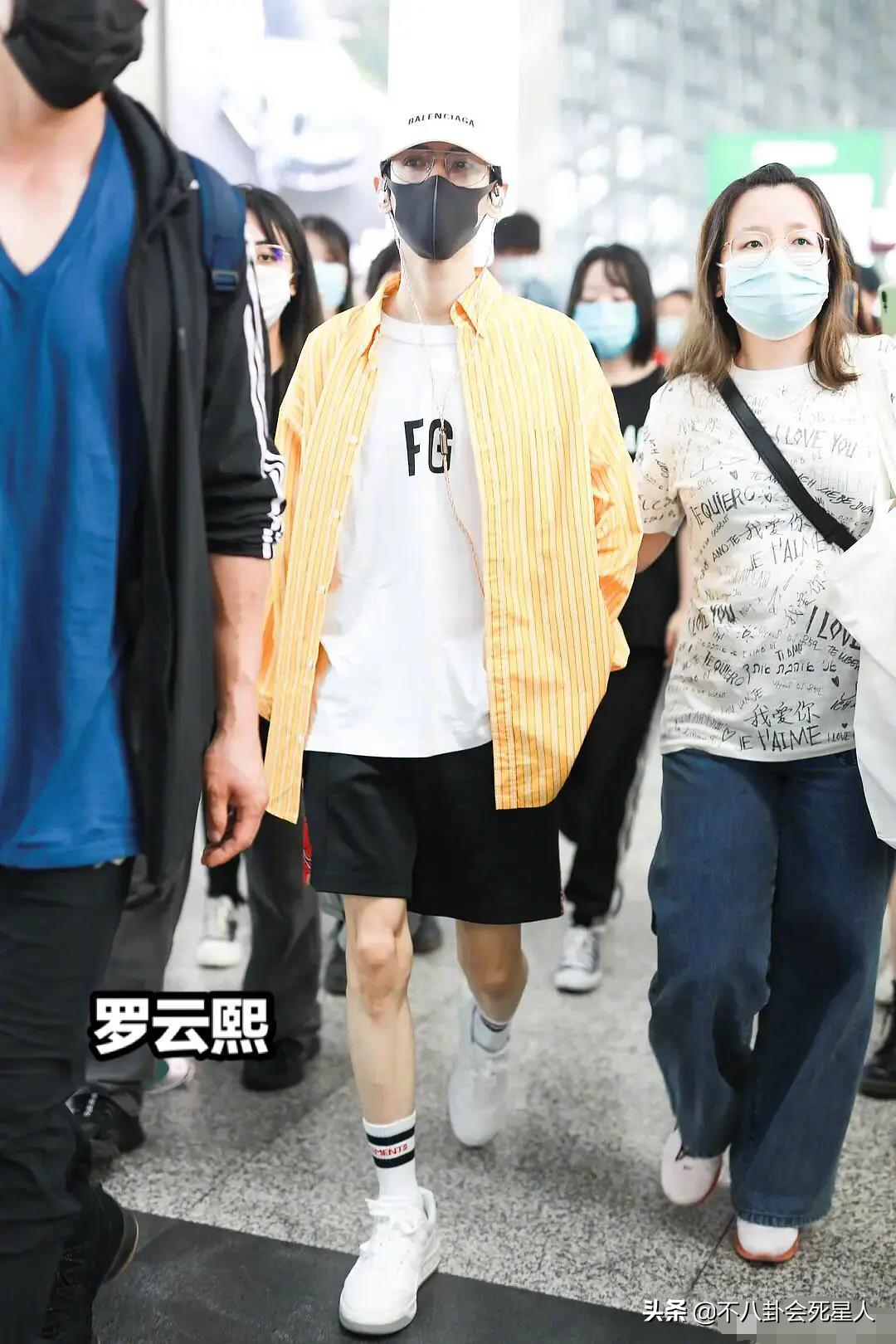 Luo Yunxi's outfit is also relatively refreshing, with a white shirt and a yellow jacket, which looks very age-reduced.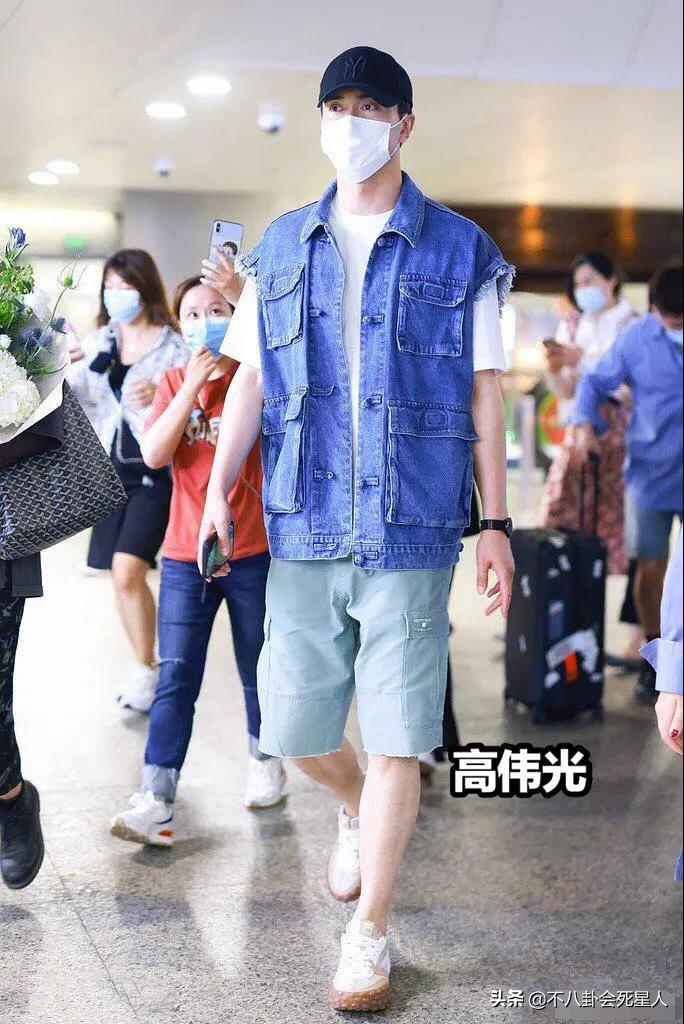 In fact, the male star's outfit is very good as long as it looks normal, and if he is dressed too strangely, it may be counterproductive. Some of the costumes themselves are not a big problem, but some male stars' bodies are hard injuries, and these costumes look strange on them, and there is no way!