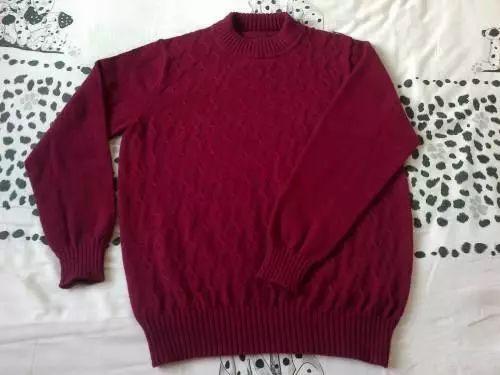 Note: In addition to the original article, the content comes from the Internet, only for communication, not commercial, if you know the source, you must indicate the source, if there is an author sales line store, this number must indicate, this number does not sell the line, but also welcome to contact us to cooperate to promote wool for free.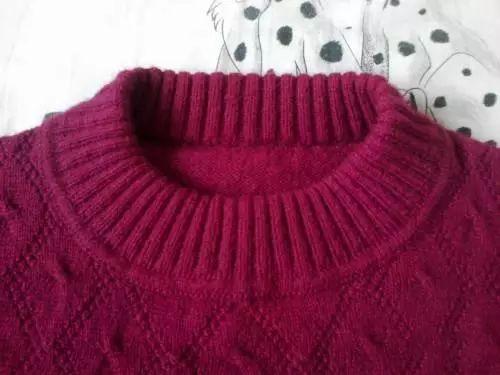 If you do not want to be reprinted, please contact customer service in the menu bar to delete, thank you. At the same time, welcome to contribute!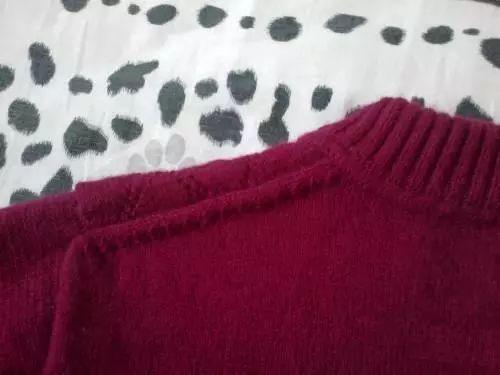 Can knitting it for my husband with my own hands be the same as buying it? Haha, every stitch and thread is temperature ~~~
Seeing all kinds of boutiques on the Internet, it dazzles me and makes me envious, my heart grows grass, my heart is not as good as action, just do it!
Because I had long wanted to knit a sweater for my husband, I took advantage of this motivation to carefully select a burgundy mink wool thread, began to choose styles, knit samples, and finally completed.
Needle size: 15
Cable: 21s/3 a share, dosage: 7 taels (more than 10 meters left, super saving)
Size: Bust 52cm, length 66cm, shoulder width 43cm, sleeve length 60cm.
Process:
Needle starter:
Crochet 205 needles braid, 15 gauge needle pick and weave 201 needles, circle into a circle, knit 3 circles of flat needles, the fourth circle, 1 positive needle, pick 1 reverse needle at the corresponding root, a total of 402 needles, remove the needle thread, weave double thread 7 inches, start to arrange flowers: front piece diamond flower 22*9 = 198 needles, circle knitting to 47cm (1.4 feet), segmentation, front piece 202 needles, back piece 200 needles, armpit on each side of the flat 16 stitches, split sleeve cage, front and rear pieces each 6 two-needle small swallow needles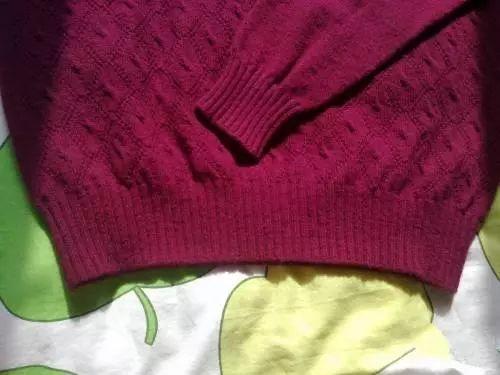 Back piece
: 160 stitches remaining, full flat needle to 17.5cm from the armpit to start knitting the shoulder, 15 times 3 needles of small swallows, 15 times to receive two needles of small swallows). When the twelfth swallow is collected, the back collar is opened, 5, 4, 3 is retreated, the total length of the rear sleeve cage is 24cm, and 2 3 needles are reserved after the twelfth swallow, which is 2 3 needles for the 13th and 14th small swallows, that is, 6+3 (the 13th little swallow) + 3 (the 14th little swallow) +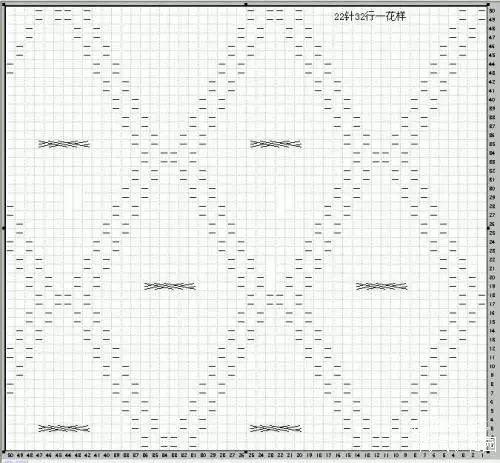 3+4+5 (retirement),

72 stitches remaining.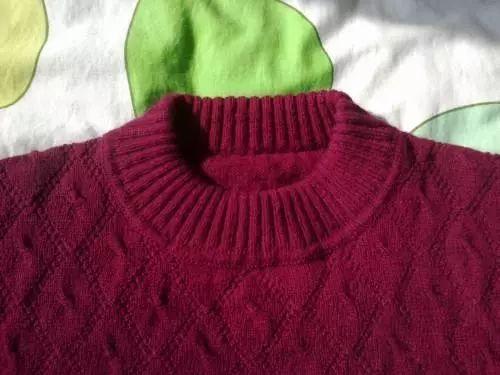 Front film
: 162 stitches remaining, knitted to 5 inches open collar from the armpit, leaving 26 stitches in the middle, 2-5-1, 2-4-1, 2-3-1, 2-2-2, 2-1-6, flat woven to 2cm more than the highest point of the back piece, and the back piece 3 for 2 braids stitched.
Sleeves:
Up to 92 stitches, weave double thread 7cm, add 4 stitches for a total of 96 stitches, 7-1-6, 8-1-2, 7-1-13, 9-1-6, 4 rows of flat weaving, a total of 152 stitches, flat 16 stitches, 2-2-1, 4-2-15, the remaining 60 stitches are flat.
Pick collars
: Pick 198 stitches (50+72+50+26) on the reverse side, 3 rows of positive needles and 1 row of reverse needles, 5 rows of positive needles, remove the needles, fold in half to the front and stitch with a sewing needle, break the stitch, pick 200 stitches, double thread weave 9cm, fold inward and stitch in half.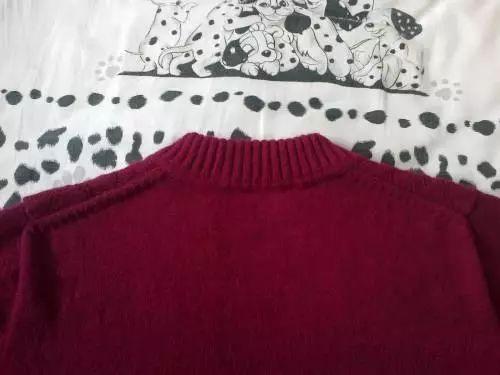 Concentrate:
Add a stretch wire to the bottom, cuffs, and neckline