New Meiting
Beautiful new beginnings
Jubilee embroidery series
Chinese hand-embroidery craft

Since the time of Yu Shun

It flourished in the Tang and Song dynasties and flourished in the Ming and Qing dynasties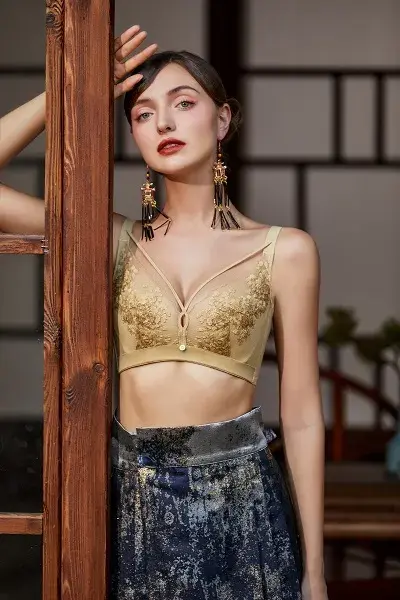 There is Li Bai's "jade gold openwork, embroidered into a song and dance dress"
There is also Bai Juyi's "rich girl in the Red Chamber, golden skeleton thorn Luo Xiang"
The hymns to embroidery are never endless
When embroidery with thousands of years of history
Collide with modern women's underwear
Fusion creates endless charm
I can't tell
Stitch by stitch of emotion
Just waiting for you to find out
Xinmeiting is willing to combine traditional and excellent embroidery culture

It becomes a craft with warmth and thought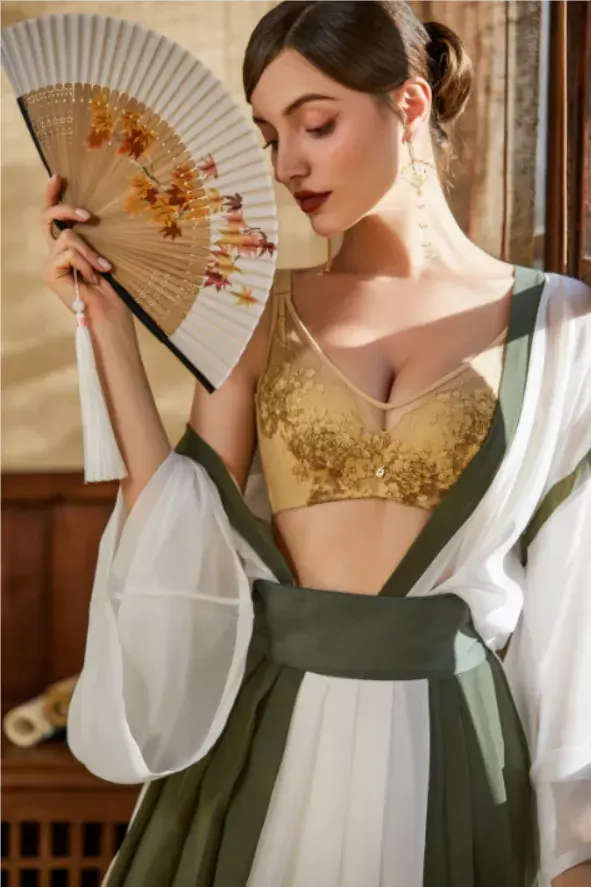 Romantic and beautiful
Big red and purple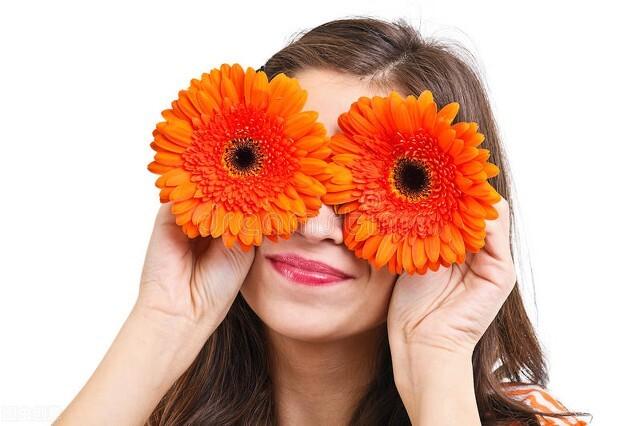 Bold and confident colors, with delicate embroidered flower patterns, light and flexible sexy and sultry, very seductive, instantly make you full of aura, and can reap a wave of envy for you at any time.
Stitch by thread is not only the fabric, but also the beautiful pattern, but also the romantic attitude, showing the elegance, the deepest and most subtle. Her posture of twisting her eyebrows was like a fairy in the clouds, and thousands of emotions were turned into wisps of fragrance on her fingertips, and she was speechless like thousands of words.
Gray and brilliant colors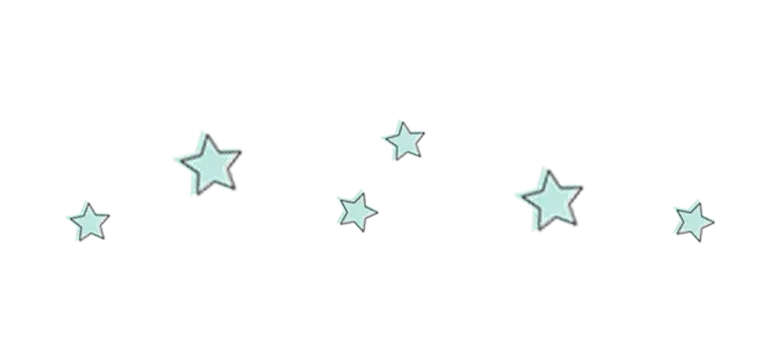 Elegant and deep, full of texture, it gives us a chic sense of light luxury, highlighting the light and mature feminine charm.
The flowers outlined by the two-tone relief embroidery have smooth lines and gorgeous and delicate patterns, as if formed naturally, like blooming flowers, like who's breathing. There is a sense of luxury and detail everywhere, showing a romantic and aesthetic sense of light luxury.
Full of gold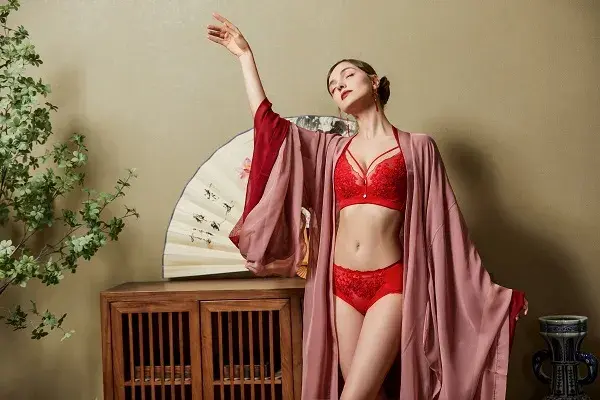 High-class and elegant colors, but also with a certain indescribable retro romance, no need to deliberately show, you can show the gorgeous and noble temperament in a gesture.
Front mid-deep V design
Plus Angel Rito pushes and gathers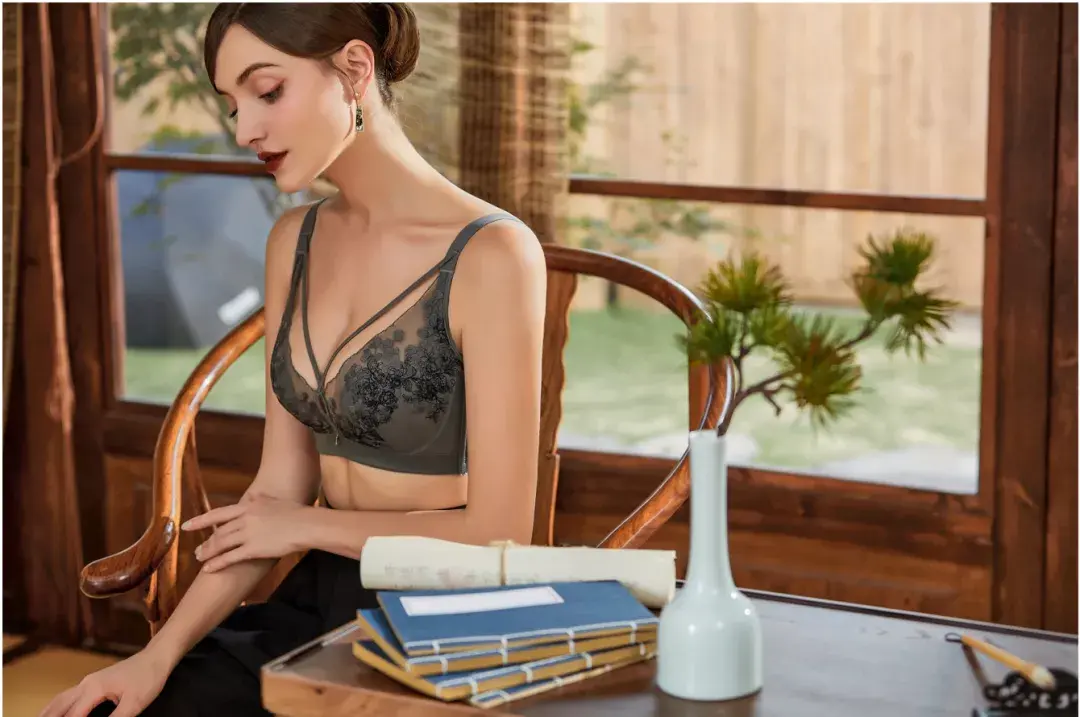 The fullness of the three-dimensional is just like a gentle embrace
A relaxing mention to help you get your sexy chest shape
Choose a close-fitting mango crystal cup
Suitable for all chest types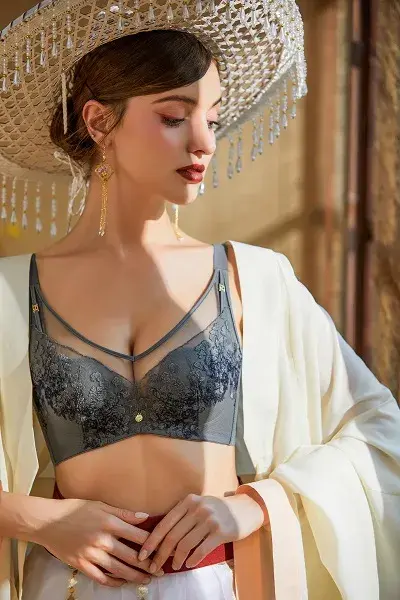 The built-in soft silk cotton inner cushion is comfortable and skin-friendly
Perfectly fits the curve of the chest
Make wearing underwear a pleasure
Let you be a walking landscape
Delicate small gold clasp on the cup surface
Combined with little daisy flower boys
Romantic touches elegance and beauty
Just a glance is an instant thrill

The rear ratio adopts a double-layer fabric process
Comfortable and natural
Perfect wraps back free fat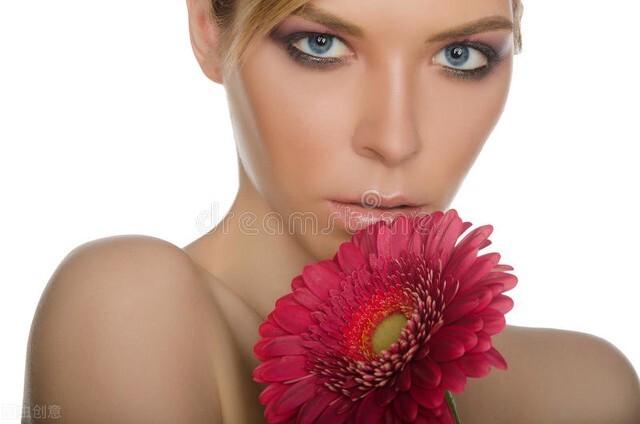 Locks in fat for a beautiful back
Plus four rows of four U-shaped rear ratios
Adjust to your heart's content, with a scarless back
Memory mild steel rings are adopted
Curl at will without deformation
Comfortable support without running
Women, blooming like flowers. Elegant and beautiful as poetry. She walks enchantingly in the world of lace, entangled in the touch of beauty, from the season of passing water, slowly walking, softly singing, the natural feeling accompanied by the breeze, you seem to be swimming in the painting, the painting is painting for you.
This is what time looks like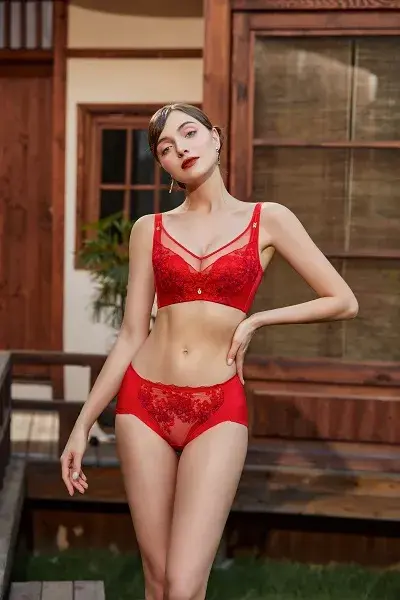 Bloom on your body
Gently touch the soft fabric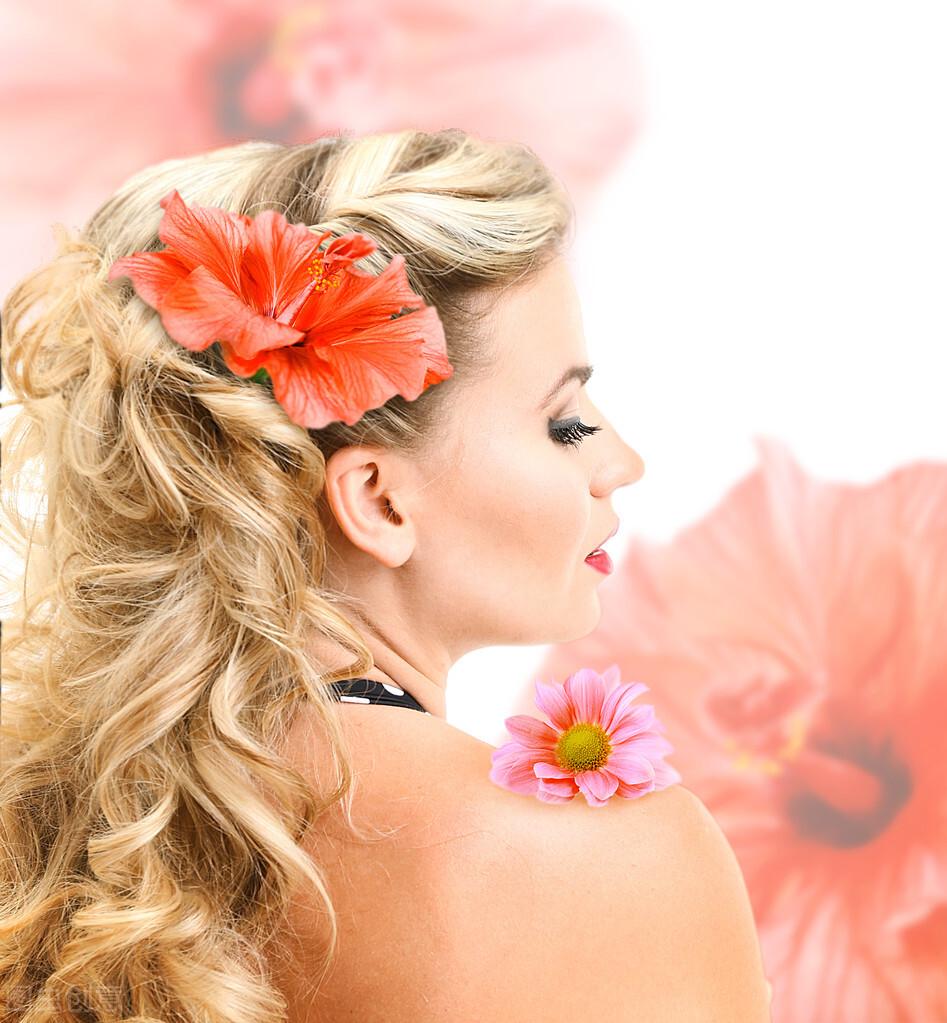 Delicate pattern, delicate design
Xinmeiting takes you through thousands of years of history
The strands of silk are intertwined and staggered
Quietly staging the wonders of life
Quietly bloom with brilliance, feast your eyes, and feast your soul
This article is an original manuscript of "Butterfly Hall"

Reprinting this article must indicate: Author: Butterfly Hall
Originality is not easy, infringement must be investigated