Have you ever heard of a look? It's called Lolita! This shape is very popular with young girls, similar to the two-dimensional style, but with the increasing aesthetic acceptance of modern people, this skirt has also begun to appear in real life, more and more girls frankly wear such a personality skirt on the street, compared to the past by strange eyes, now will receive an appreciative smile. Among the female stars, there is also a Lolita depth lover, she is Li Yitong. People once heard of Li Yitong, mostly because they were associated with Ju Jingyi, and the two came from a girl group.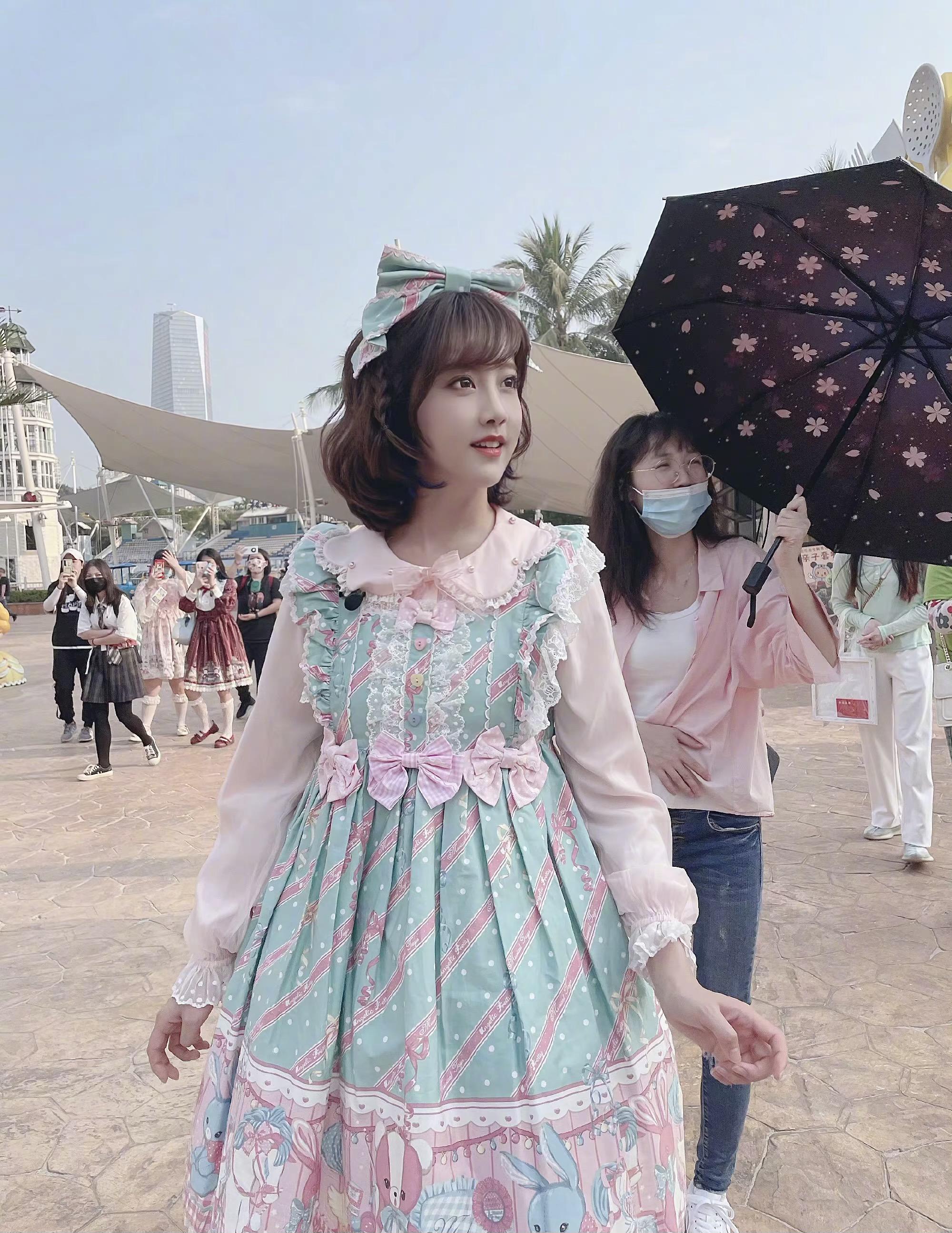 Today's development is very different, Ju Jingyi's heroine TV series resources have been soft, although people scoff at her title of 4,000-year-old beauty, it is still undeniable that her appearance still occupies the forefront in the entertainment industry. Although Li Yitong won the first place in the women's group after Che Jingyi left, she is now developing alone after Ju Jingyi left.
Let's take a look at Li Yitong's Lolita look, why is she a deep Lolita lover? Although she is an idol, as a Lolita lover, she has no idol baggage at all, and even in cultural activities related to Lolita, she will appear in it very low-key. Even occasionally attending award ceremonies, she occasionally wears Lolita compared to other female celebrities' haute couture dresses.
Take a look at the latest Lolita look, Lolita has many styles, if you are interested, you may wish to enjoy it. This time, her Lolita dress looks very cute and playful, and she chooses a very light color palette in color, pink and green with a girly atmosphere. What's more, her puffy dress has a retro court style, with pink shoes and white stockings, instantly returning to 18 years old.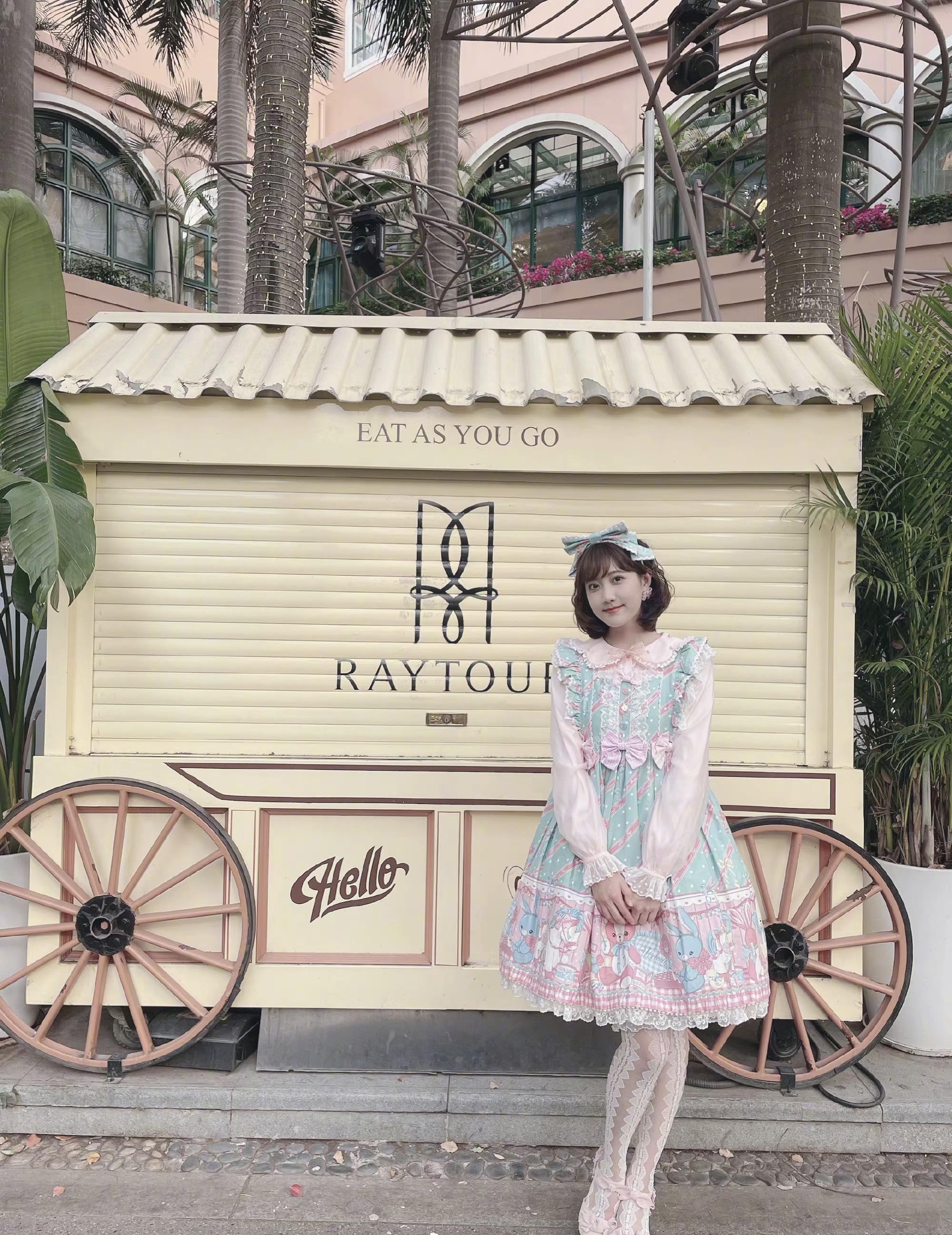 The same Lolita style, she even wore this set of looks to the award ceremony, this Lolita is not the same as the first set, the color will be more domineering. The atmospheric red and black and white light gauze material overlay design, there is a very ancient oriental beauty. The bud head and curly air bangs make her feel as if she is coming from a two-dimensional dimension.
This is also a Lolita style dress, but the design of this dress is more suitable for daily life, compared to the formal Lolita style complex, this set of dresses is long-sleeved casual. The white shirt is paired with a blue slip denim skirt, and the wrapped lace-up design looks more playful and age-reducing.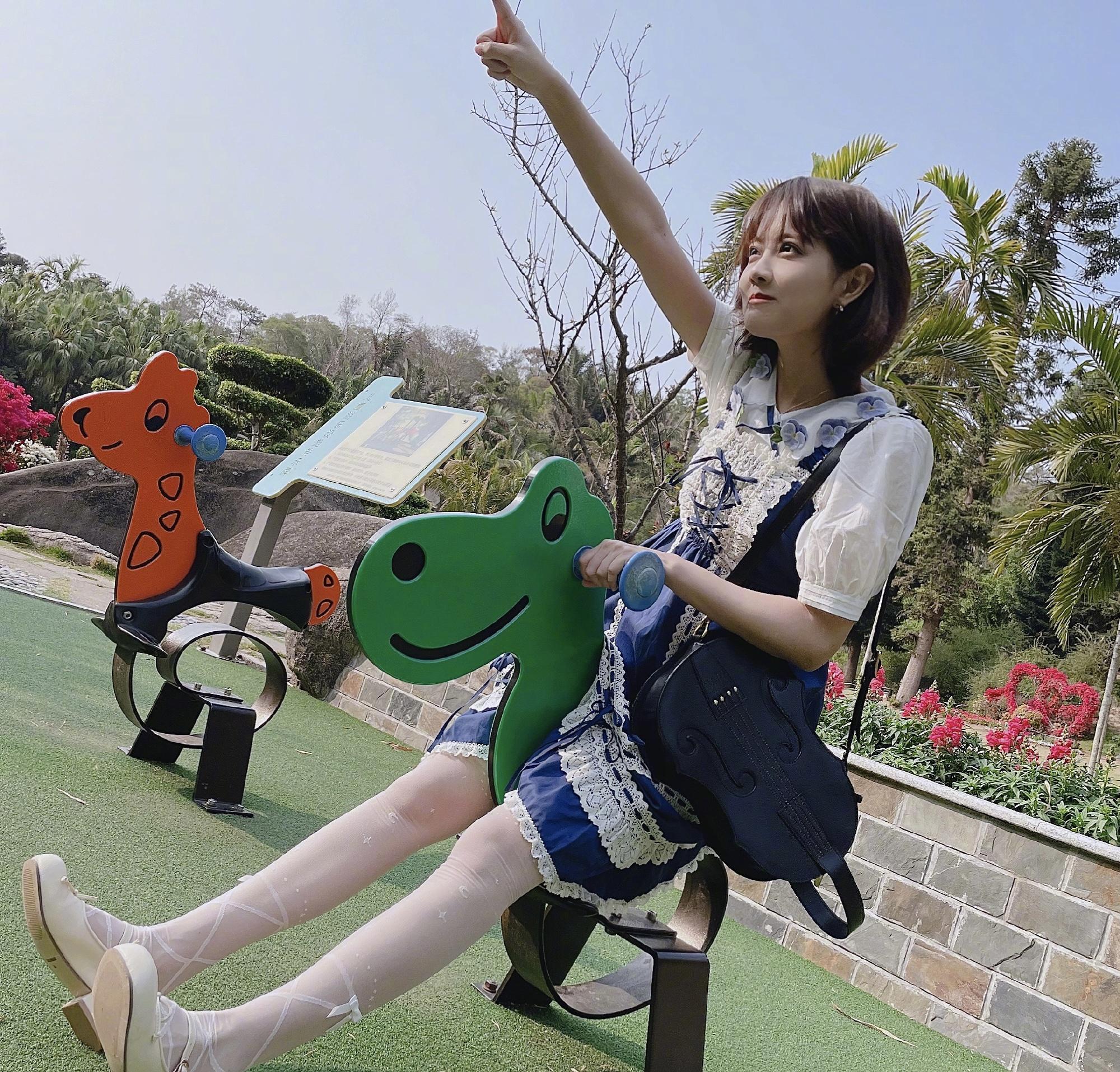 Do you like the Lolita style?