Friends who exercise regularly, ride bicycles, and motorcycles must have knee pads. For me, I like to run and use motorcycles as my main means of transportation, and I have always used to wear knee pads. Especially in winter, every time you go out by bicycle, you can't do without it. The reason is very simple, there will be a relatively large cold wind blowing on the body in high-speed riding, coupled with less knee fat, very sensitive to temperature, wearing knee pads is equivalent to adding a wind barrier to the knee to keep warm.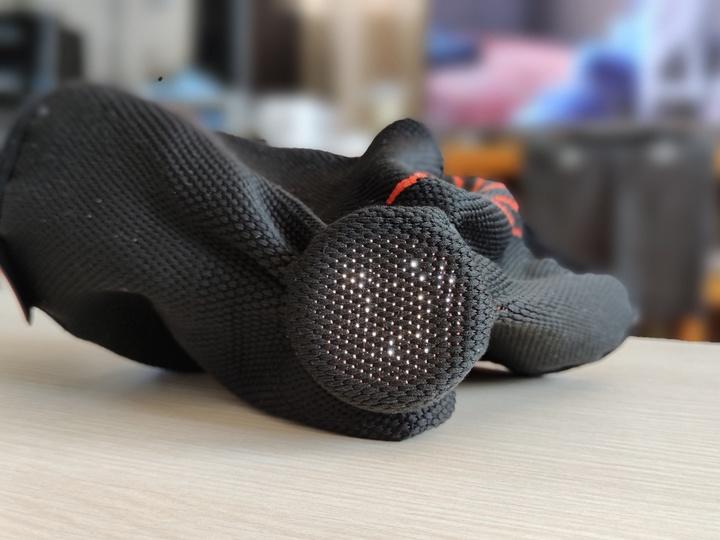 The knee is a very important part in sports, and it is also a part that is prone to injury, once injured, the pain is unavoidable, and the recovery is slow. In my case, when I first started running, less than half a month, the pain on the outside of my left knee was unbearable, and it was difficult to stand. At the doctor's suggestion, I bought an exercise knee brace (to fix the patella in a relatively stable position). Therefore, simply put, knee pads have the functions of heat preservation, braking and health care.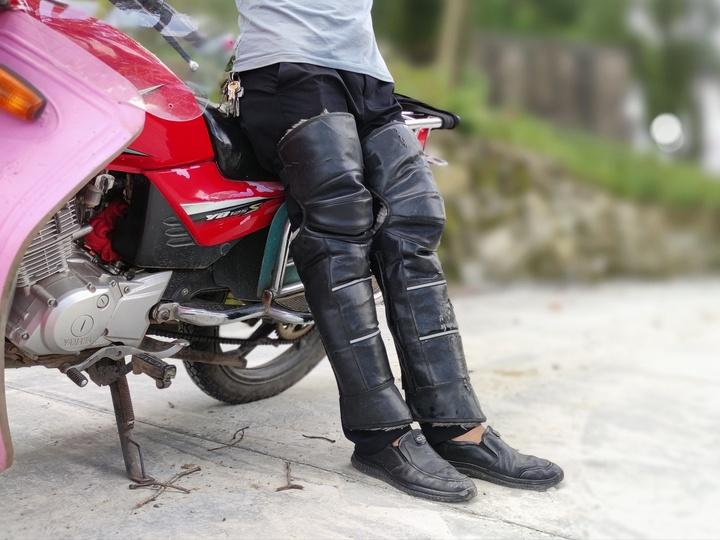 I have used several knee pads before and after, some suitable for cycling (strictly speaking, leg pads) and some suitable for sports, but the problem of not being universal between them has always bothered me. Recently, I have scooped up the sub-extended version of the "Supai Aerogel Cold Resistance Self-heating Knee Warming Knee Pads" and experienced several times and found that motorcycle riding, walking and sports can be universal, so why say so?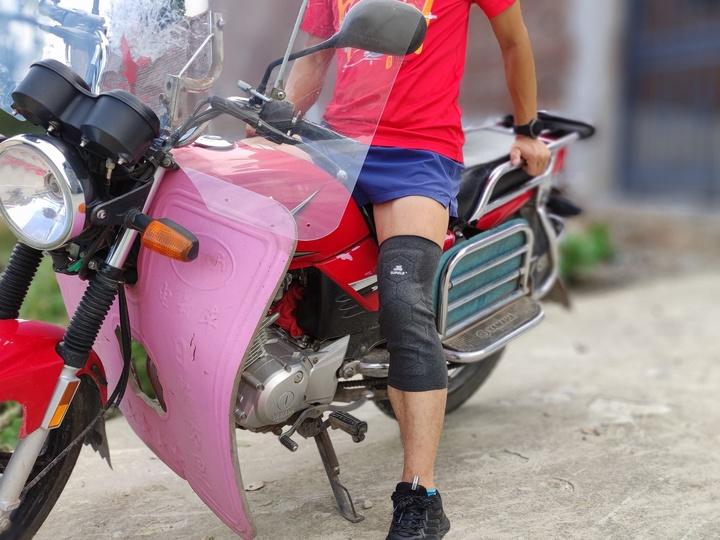 First of all, in length, this knee pad is about 6cm longer than ordinary sports knee pads, don't underestimate these few centimeters, it will not slide under the knee when walking (this day is still a little hot, wear and walk a kilometer, not slippery at all).
Second, in terms of comfort, it is light and elastic, and can be worn close to the body like ordinary sports knee pads, without affecting the wearing of outer pants, which is both warm and beautiful. And riding shin guards, can only be worn outside, not beautiful at all.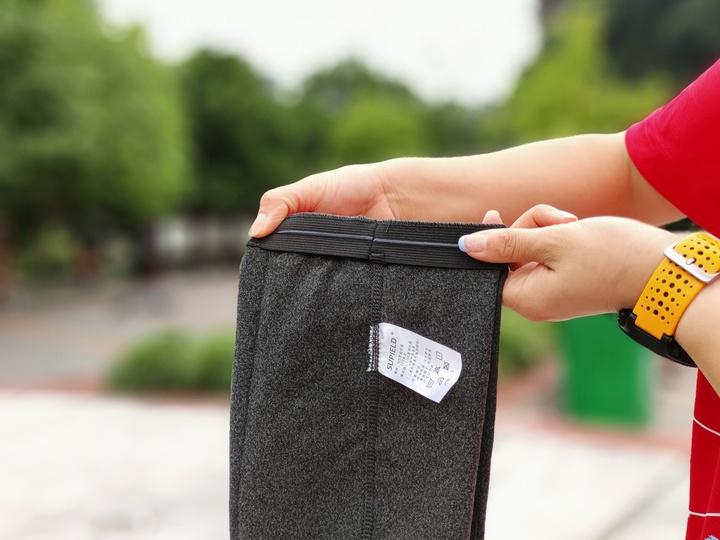 Third, in terms of storage, it is light and small storage does not occupy an area, the motorcycle only has a small storage box, Supai this knee pads can also put a helmet in it, the leg guards are too bloated, put the leg guard helmet is not placed. Especially since last year, motorcycle riders must also wear helmets, and they must prepare two helmets at any time, so the light and thin knee pads of Pixel Pai are not affected, and helmets and knee pads can coexist peacefully in the storage box.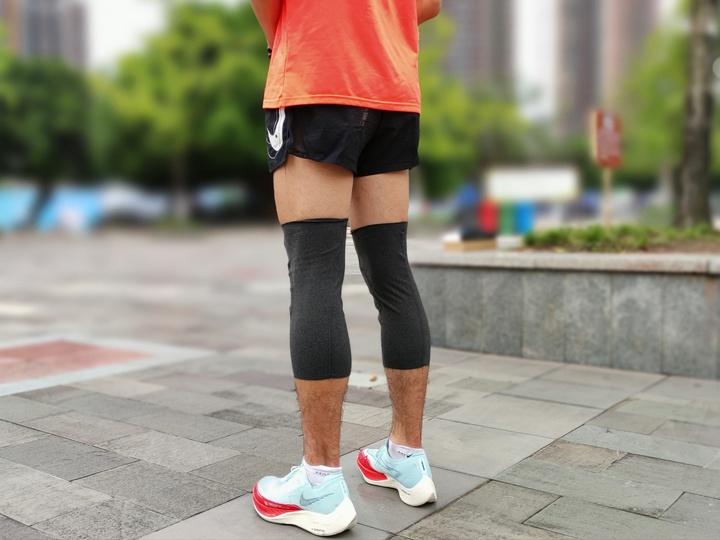 In terms of warmth, Supai knee pads and leg pads are similar, but the leg pads can almost wrap the entire leg, the warm area is larger, but it is too bloated, the straps are of poor quality, and it is easy to fall off during riding, since there are sports knee pads have never been used, now with Supai, in the future, riding in winter will rely on Supai aerogel to prevent cold self-heating knee warming knee warming knees to warm the knees.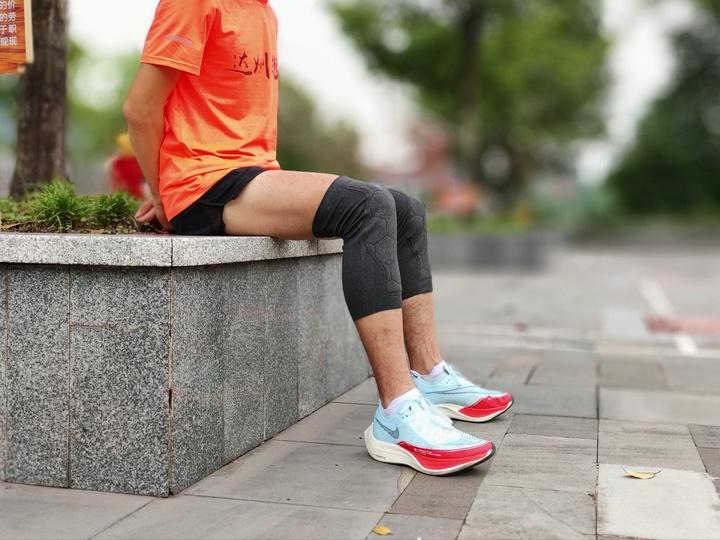 When it comes to warmth, Supai's whole uses two high-tech materials: warm and thin denier far-infrared self-heating fabric and S.Kistler aerogel on the front of the knee. With these two high-tech materials, the insulation effect is higher than that of sports knee pads.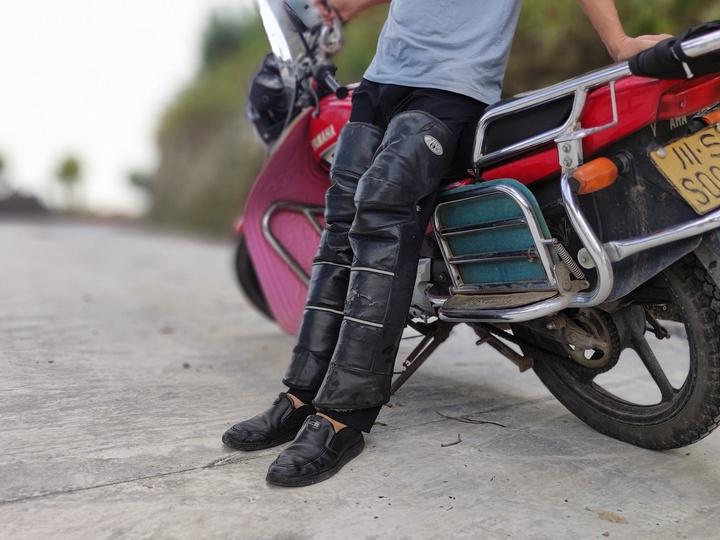 Better than sports knee pads, how to verify it? Now the weather is still hot, a long time to wear a little unbearable, take a strong flashlight to illuminate ordinary sports knee pads have light through, and Supai aerogel knee pads can not see the flashlight light at all.
In addition to the thermal insulation performance is better than ordinary sports knee pads, Su Pai this also has a good place, friends if they have the habit of wearing knee pads in winter to go out, is there this experience, walking while walking knee pads will slide down, the upper end of Su Pai knee pads is fixed with relatively wide and thin high-elastic rubber, not tight to wear, and not easy to slip off (put on and walk a kilometer).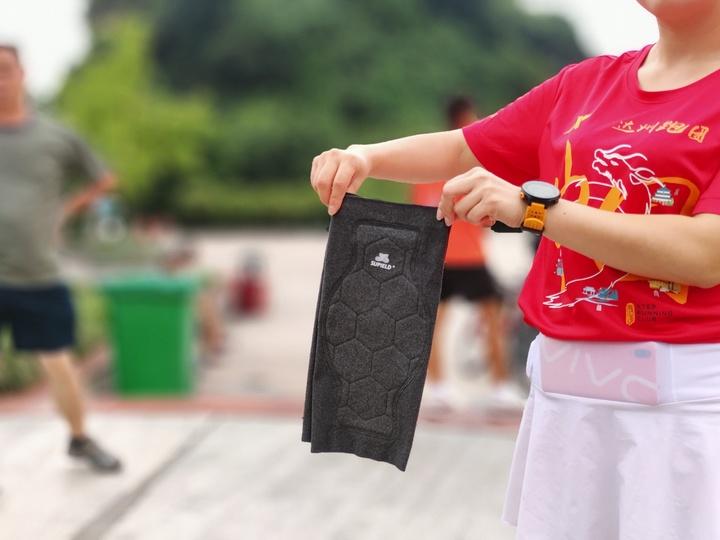 In terms of workmanship, the needle and thread are stitched flat and fine, neat, especially the soccer-type aerogel protective layer in front of the knee pads looks very eye-catching, and friends say that they look good.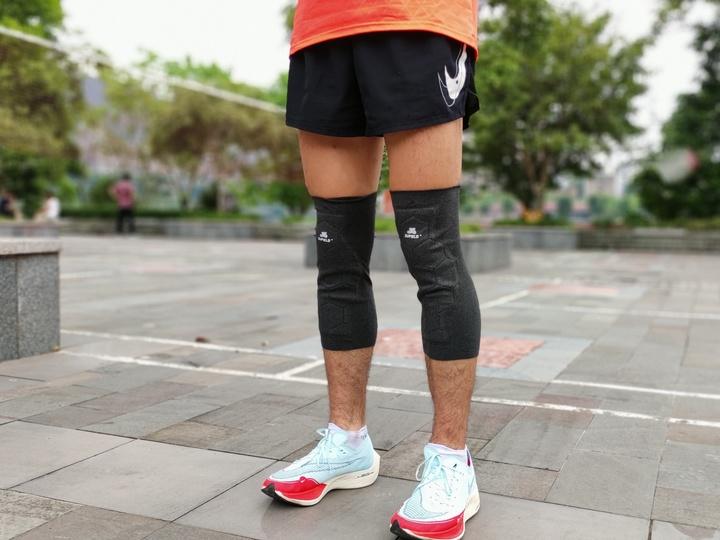 Compared with the thermal insulation performance of aerogels, no professional equipment can not be tested, however, it is very soft, the hand feels like jelly, wear and soft skin, not stuffy, if you wear outer pants, others can hardly see that they are wearing knee pads.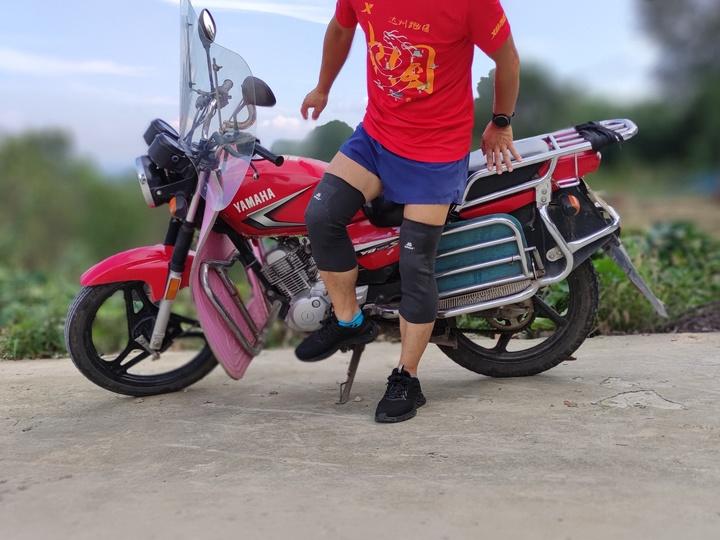 In general, through several experiences, Supai aerogel anti-cold self-heating knee warm knee pad material is light and soft, soft and elastic, especially its wide rubber band fixed and longer than ordinary sports knee pads, long-term wear walking is not easy to slide, is the best place in my opinion. And it is small in size, which solves the problem that the trunk of the motorcycle in winter cannot put the helmet with shin guards. Suitable for motorcycle cyclists to protect against the cold in winter, sports enthusiasts can reduce the pressure of knee exercise and reduce sports injuries. In addition, it can self-heat, walking or sitting quietly in winter can also play a role in protecting against the cold, and can also reduce the pressure on the knees of walking.