Time flies so fast, in the blink of an eye, it is the fifth day of the new year, and the year will soon be over. Happy times are always short, and I believe everyone cherishes the moments when relatives and friends get together. Usually busy with work, it is rare to get together during the New Year, Chinese is originally warm and hospitable, and also loves to visit the door. So these days of the New Year are either at a relative's house, or on the way to a relative's house. When guests come, the importance of the dining table is highlighted, as soon as the "new Chinese" solid wood dining table comes out, the large round table is outdated, neat and beautiful and space-saving, too witty.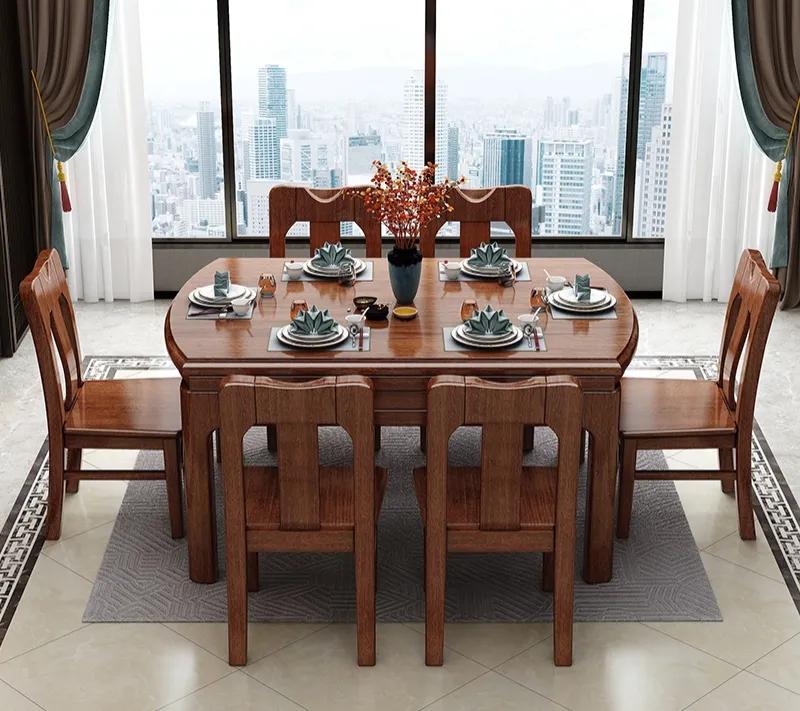 The new Chinese foldable solid wood dining table Chinese has a special feeling for solid wood, and attaches great importance to table culture. The design is creative, square and round, and easy to convert.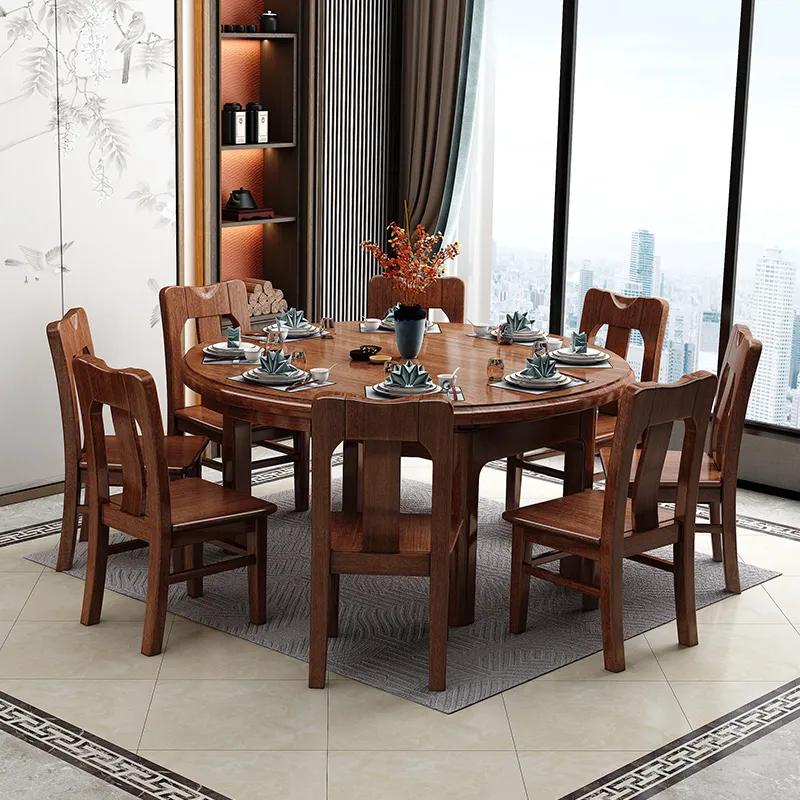 Usually the family eats, will not waste space, guests come easily into a round table mode, more spacious. The style is simple and generous, convenient and practical.
The style is simple and atmospheric, the workmanship is fine, the texture is clear and natural, and the unique color of solid wood is retained.
Easy conversion between square circles, so that small apartments can also have large space.