One year, the Provincial Public Security Department's Anti-Narcotics Corps "Zero Point Secret Operation" raided a KTV in downtown Hangzhou, mobilizing local police forces for secrecy.
The police inspected several boxes, but found no results.
"Will it be not?" A few of our follow-up reporters, running up and down, couldn't help but worry.
Sitting in command, he was silent and confident, "Wait and see!" "
After a while, there was good news: meth was found in the crack of the sofa in a private room.
His name is Qian Jiwei, deputy captain of the anti-narcotics corps of the Zhejiang Provincial Public Security Department.
He is the earliest generation of anti-drug police in Zhejiang, and when handling cases, he is a bit like Li Weimin in "Icebreaking Action".
Stills from "Operation Icebreaker"
Zhejiang police have a history of nearly 30 years of anti-drug history
He is a witness and a witness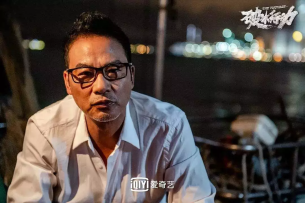 In the mid-80s, the first drug case seized in Zhejiang was opium trafficking. "
At that time, Qian Jiwei was engaged in criminal technology, and he was a physical and chemical experiment technician majoring in chemistry. In the past, anti-narcotics work was under the control of the criminal investigation department, and the detection and analysis of seized opium was also considered a professional counterpart.
Qian Jiwei did not expect that in a few years, he would change careers.
In 1992, when more large-scale drug trafficking cases were discovered in China, the Criminal Investigation Department of the Public Security Department (now the Criminal Investigation Corps) changed its name to the Anti-Narcotics Intelligence Section, and Qian Jiwei was transferred to be responsible for drug enforcement and drug traffickers.
In 1995, the Criminal Investigation Department established a separate anti-narcotics section, in 2000, the Anti-Narcotics Department was established, and in 2004, the Anti-Narcotics Corps of the Zhejiang Provincial Public Security Department was established.
The difference between anti-narcotics and anti-narcotics is the nearly 30-year anti-drug history of the Zhejiang police, and Qian Jiwei is a witness and witness.
Directed by Qian Jiwei and participated in the cracking of the 2001 "29 July" drug trafficking case in Jinhua, a total of 21 kilograms of heroin was seized. Initially, the Jinhua Municipal Public Security Bureau's taxi exit management office found two Yunnan passengers suspicious with heroin hidden in the cutting board mezzanine.
Drug traffickers in Zhejiang often go it alone
Take a detour to bring drugs into the country
In 1993, Qian Jiwei began to specialize in large-scale drug cases, and the first drug case he handled, now it seems that the drug dealer who was arrested was not professional, "caught at once." "
The drug dealer is a Xinchang man, doing some business in Hubei, he found that someone in Hubei was selling heroin, looking at making a lot of money, when the New Year was over, he brought some goods back, went to the hotel to find someone to sell the goods, but was reported…
Similarly, the Zhejiang anti-narcotics police at that time did not have rich experience in drug investigation. At the end of 1993, Qian Jiwei went to Yunnan and stayed there for a month, first to check the location of a drug dealer, and second to learn how to seize drugs.
In the 50s of last century, the triangle area located at the junction of Thailand, Myanmar and Laos was famous for poppy cultivation, opium processing and heroin, and was known as the Golden Triangle drug zone, where armed drug cartels such as Roshinghan and Kunsa sprang up. In the 80s of last century, with the separation of armed forces in Myanmar, the drug cultivation and processing area gradually expanded and moved north, approaching the border between China and Myanmar, known as the Pan-Golden Triangle area.
On the long border between Yunnan and Myanmar of more than 4,000 kilometers, there are almost no natural barriers, many borders are only separated by a river, or even directly connected, and the border people of China and Myanmar have a long-term traditional habit of free entry and exit, free exchange, and the inspection of drugs is extremely difficult.
Like Sichuan-born Burmese drug lord Tan Xiaolin when he trafficked drugs, he used to take this route, after he was arrested, he confessed that he had thought of a way, get a tank truck, hang the oil tank, load the drugs underneath and then put the oil tank up, so that even if the police find the drugs, there is no way to hang the oil tank…
The opponent is so cunning, the Yunnan police naturally have a set of "drug investigation": what drug dealer dismantles the tea box, makes a mezzanine below to put drugs, and puts drugs in the water tank of the truck; Drug dealers often make noises and send several vehicles at the same time to confuse the public; Drug dealers often have dozens of mobile phones, and each mobile phone corresponds to a different person to contact…
There, Qian Jiwei learned the "code language" of drug trading, such as doing drugs, a high-risk trade, and during the entire trading process, talking to each other with code words such as "Heavenly King Cover Earth Tiger, Pagoda Town River Demon" like the mountain eagle in "Lin Hai Xueyuan".
For example, this drug is of high purity, drug dealers will not say "high purity", but use the codename, say "No. 4", which represents the highest purity of heroin, such as the quantity, if a few kilograms are a layman, but say "block" or "piece", one piece is 350 grams, one piece is 700 grams… When the goods are delivered, they will not say "the goods have arrived", but generally they will only say: "Come and play", because the location has been negotiated in code words before…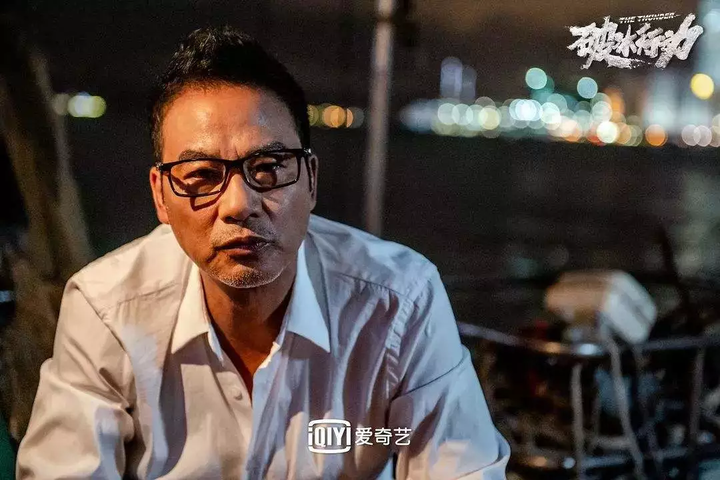 At that time, in Myanmar, there were large and small drug factories, and the heroin produced also had trademarks, what "Double Lion Earth", "Samsung Global Standard", "Beauty Brand", etc., all referred to No. 4 heroin, because the goods were good, the purity was high, and international drug dealers came to ask for goods. In 2001, after Tan Xiaolin was arrested, he confessed that he had cooperated with another drug dealer to transport drugs to the high seas, and South American international drug traffickers even used submarines to load, but the United States found and the drugs were seized.
Although once the drug business is intercepted, the possessions of the drug dealer will lose all the money or even lose their lives, but if it is not detected, the profits are frightening, for example, around 1996, the price of heroin on the China-Myanmar border near Myanmar was 30,000 to 50,000 yuan a kilogram.
Gradually, seeing that there were huge profits, some Chinese who were originally engaged in border trade business also began to sell drugs at the border, there were Yunnan, Guizhou, Sichuan, Guangxi, Guangdong and other provinces, as well as Zhejiang people, at that time, Zhejiang people, especially Wenzhou Cangnan people, did more business there, Zhejiang people were smart, and quickly learned, but they did not like to talk about pomp and circumstance as Yunnan drug dealers, and there were some horse boys below… They often go it alone, find a home, and learn how to take a detour to transport drugs into the country.
"At that time, Zhejiang people generally did not sell to Zhejiang," Qian Jiwei said, adding that Zhejiang has always been the terminal of the drug trade, a consumer province, and drugs flow into Zhejiang from other provinces.
At one time, 308 kilograms of finished meth were seized
The drug lord dresses like a peasant who has just entered the city
In the 90s of last century, meth appeared in Zhejiang, and in November 1996, someone was found to smoke meth in Hangzhou.
Also this year, someone was found secretly making meth in Zhoushan.
In the TV series "Icebreaking Action", when Tazhai Village made drugs, the whole village stinked, and in reality, making methamphetamine can also cause pollution.
Synthetic drugs such as meth and K powder (ketamine) are second-generation drugs, heroin, marijuana, cocaine and other traditional drugs are called first-generation drugs, for the emergence of methamphetamine, Qian Jiwei, who studied chemistry, naturally will not let go of the research on it, "I told the grassroots police below that the materials used to make methamphetamine will cause the grass and trees to turn yellow, the fish in the river will die, the taste is heavy, etc., let the police publicize with the local people." "
At this time, the international drug market is shifting from heroin to methamphetamine, because the cost of methamphetamine is much lower than heroin, and the process is less complicated.
Some residents of Zhoushan found that the grass on the edge of an electroplating factory had died, and the stench wafted from afar.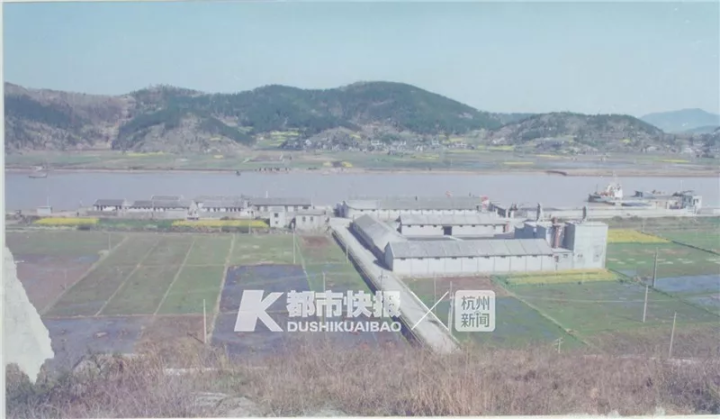 Zhoushan Dinghaicen Port Electroplating Factory
The police at the police station went to check and found that the "symptoms" were similar to Qian Jiwei's, and then checked, it was a factory rented by a boss surnamed Dong and called workers.
So, this drug boss is as imposing as a bodyguard in and out of movies and television? Or is it like the boss played by Wang Zhiwen in "Black Ice", looking like an intellectual?
Neither.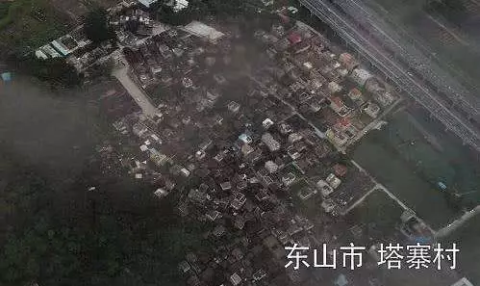 "The more ordinary the dress, the less likely it is to be detected," Qian Jiwei said, "dressed like a farmer who has just entered the city."
In this major case, 308 kilograms of finished methamphetamine were seized on the spot, which was also the largest number of methamphetamine seizures in the country that year.
In April 1996, the Dinghai District Public Security Sub-Bureau of Zhoushan cracked the largest drug manufacturing and trafficking case in our province at that time, and seized more than 300 kilograms of finished and semi-finished methamphetamine in the Dinghaicen Port electroplating factory, a drug-making site, and seized a batch of drug money.
When the police were about to follow the vine to find melons, Boss Dong disappeared, there was no monitoring at that time, there was no way to find out, until 3 years later, he was arrested in Heilongjiang, like the drug lord Liu Zhaohua, drug production will also be addicted, in the past three years of escape, he has not stopped, "to believe, the person to be arrested can never escape."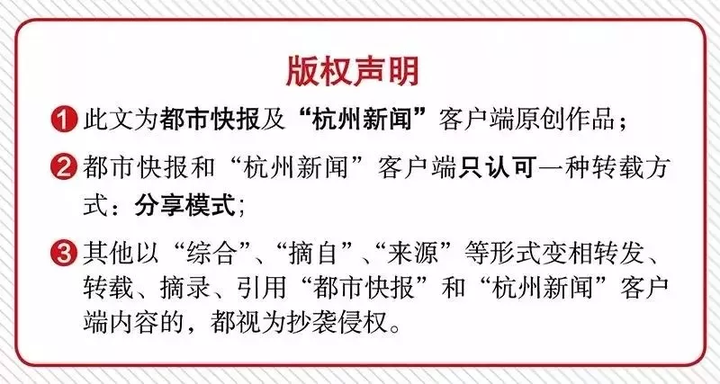 In recent years, Zhejiang is a major chemical province, and the Zhejiang police have strictly investigated and managed chemical enterprises and strictly implemented the control system of precursor chemicals, and so far no precursor chemicals have flowed into the drug production channels.
Multiple "undercover" and drug dealer dealings
Play as the "Big Boss"
In "Icebreaker Action", Ren Dahua played an old "undercover", who mediated with drug dealers for more than 20 years and finally found out the drug producer.
Many times in "undercover", Qian Jiwei played the "big boss", which is related to the fact that he stands there and has a kind of big guy aura without speaking.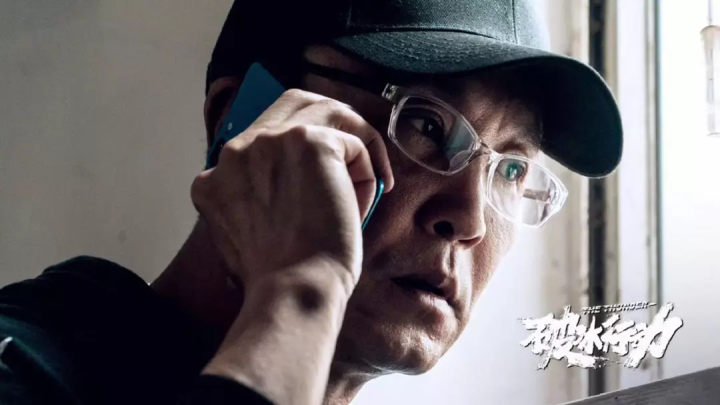 At the end of 1996, the police got a clue that a Fujian boss had meth in his hands and wanted to "take goods" to Zhejiang.
In this transaction, Qian Jiwei turned into "Boss Huang".
At first, the negotiations did not go well.
Fujian drug dealers are hiding and hiding, real and false.
After all, this is a business of licking blood on the knife's edge, and every drug dealer will use a fake name and fake identity when he leaves the goods, which seems to be a "rule of the road".
At the end of the year, the Fujian drug dealer did not respond.
Qian Jiwei is also not in a hurry, he exudes the meaning of "if you do it with others, I can also do it with others", which is also a trick.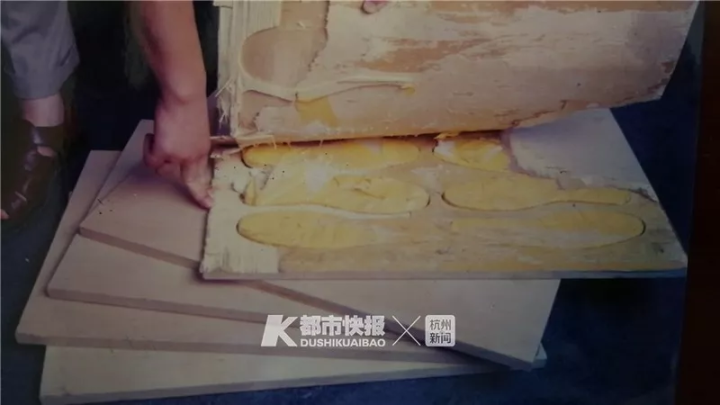 It is said that drug dealers are most afraid of undercover, and drug dealers have suspected "Boss Huang", and "Boss Huang" also said that he is afraid that drug dealers are undercover.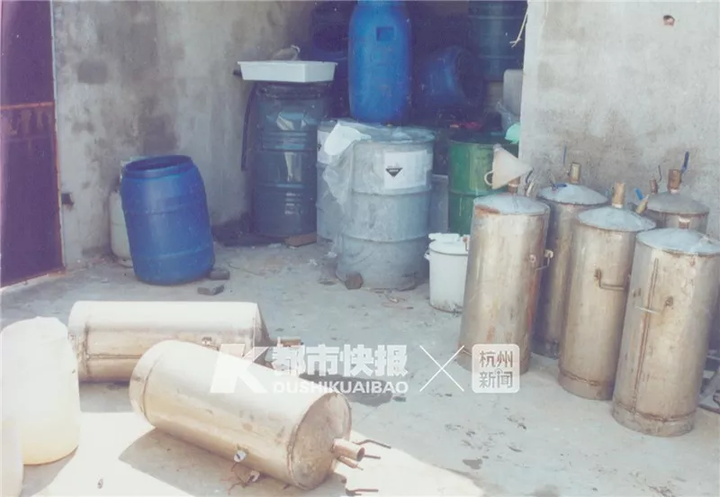 But it was big business, and at the price of the time, 1 kilogram of meth was $400,000 internationally, although the price of meth was slightly lower at home at the time.
The important thing in a drug case is that "everyone is stolen and stolen", and "Boss Huang" is waiting for opportunities.
The drug dealer couldn't hold back, and after two months, "Boss Huang" and the drug dealer met again and agreed to trade in Hangzhou.
Often when dealing drugs, there is such a plot in film and television dramas: undercover police officers taste a bite to inspect the goods.
"It was played on TV," Qian Jiwei said, adding that even if the police went deep into the tiger's den, it was impossible to taste it, "this is not sugar, nor is it cigarettes", not to mention for a non-smoker, he cannot tell whether it is inferior or good.
Moreover, big drug dealers often do not take drugs themselves, and some big drug dealers even strictly discipline their subordinates: they are not allowed to take drugs, because drug addicts are not strict, sick and cannot withstand problems.
When the two met, the "subordinates" of "Boss Huang" carried the lockbox, opened it, and a box of bundled renminbi, and "Boss Huang" waved his hand to let the "subordinates" take out the money first.
The drug dealer told his subordinates to take the goods, and "Boss Huang" looked at it, touched it, sniffed it, called his "subordinates", and "bring the money in."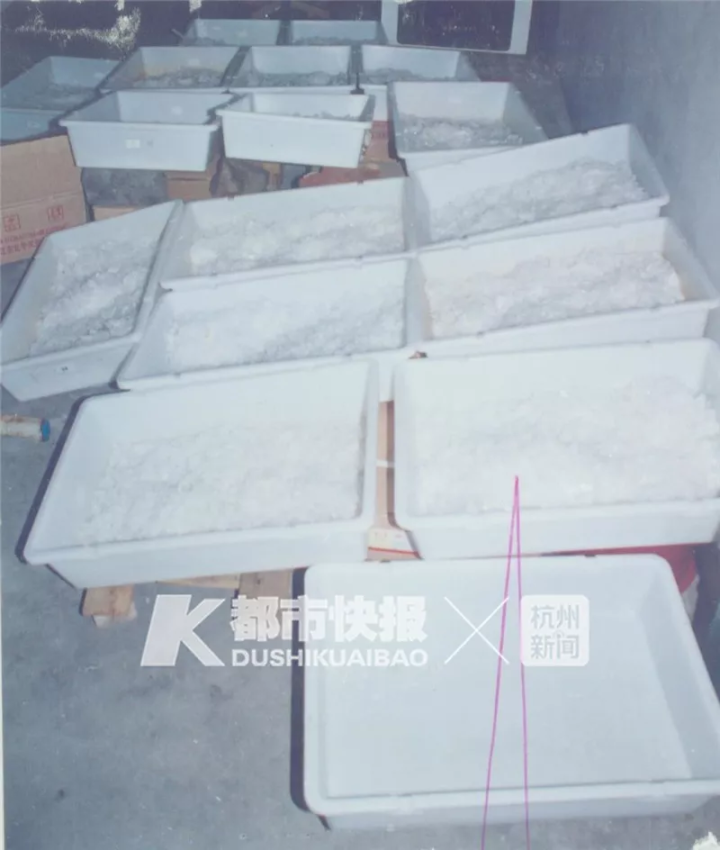 This is a code word that means: Hands-on!
The waiting police rushed in, and the policeman led by the police took a micro punch and faced the "Boss Huang" and the drug dealer, and the two sides of the transaction were handcuffed and put into a police car, "but they went to the detention center, and I returned to the office."
Qian Jiwei has been doing anti-narcotics for nearly 30 years, and asked him why he has been insisting, "If you do anti-narcotics, you will be addicted," he said.
( Author: Chief Reporter Yang Li Editor: Mao Di )
Stills from "Operation Icebreaker"
Stills from "Operation Icebreaker"