09 years to open a cosmetics store, 11 years to dry micro business, 17 years to open a beauty salon so far, in the beauty industry for so many years, dare not say what cattle they have, but compared to ordinary people, the cosmetics market more or less have some understanding of it, today friends asked me, how to choose toner, moisturizing water, I thought about it, write an article, who will ask me again in the future, I will directly forward it on the line, write it out and send it here, maybe you can help more people.
The first choice is to tell you about the classification of water, generally we usually use water, approximately: toner, moisturizing water, lotion, toner, essence water, pure water, hydrosol, etc., I want to say that no matter what the name of these products is, they are collectively called water, the most basic role of water is to moisturize the skin, followed by functions, such as oil control, whitening, repair, acne, light spots, anti-aging and other ingredients added, no matter what the function of water, their most basic formula is a moisturizing basic formula, Add functional ingredients to this. Without exception, the skin's absorption of ingredients is limited, and the country also has corresponding standards, so under the premise of safety, the maximum maintenance of the skin is the role of water.
There is also an insider in this, there are some water names that are messy, but in fact, there is no meaning, just for publicity and use, so it is important to pay attention to the ingredients.
How to choose the right toner for you? How to choose a toner?
Why is the title written about toner, because most of the public's perception of water will think of toner, so we are not just writing about toner, but about all water. You can choose skin care water from 6 aspects: looking, smelling, shaking, tasting, testing, and trying.
Hope:
Simply put, it is observation, divided into 2 aspects:
1, in terms of outer packaging, there is no barcode, regular manufacturers, bar code this thing is very important, there are some three no products even barcode, because the barcode only regular manufacturers can come out, whether the barcode can be scanned out of the information, with WeChat scan to know, can not scan out is fake code, can be swept out is the real code of the regular manufacturer. The word of another package is not clearly visible, the kind of vague even if it is forgotten, the small factory production, sterilization may not have the ability to do a good job, must be that kind of clearly visible packaging.
2. Look at the composition of the product, this is quite important: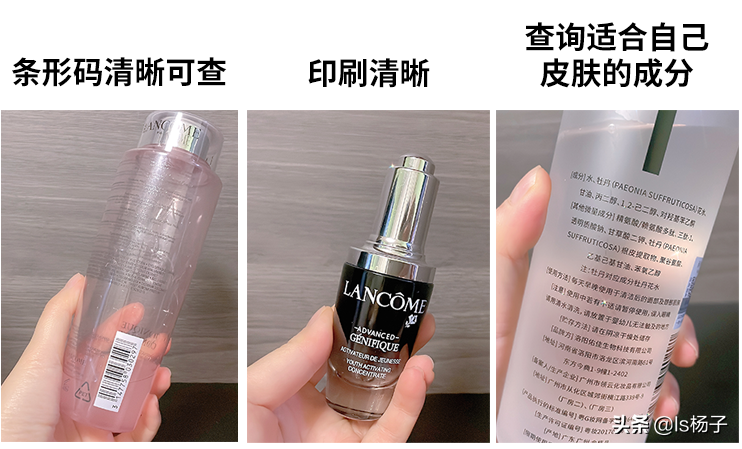 Common oil control ingredients: salicylic acid, retinol, niacinamide, witch hazel, tea tree, sodium hyaluronate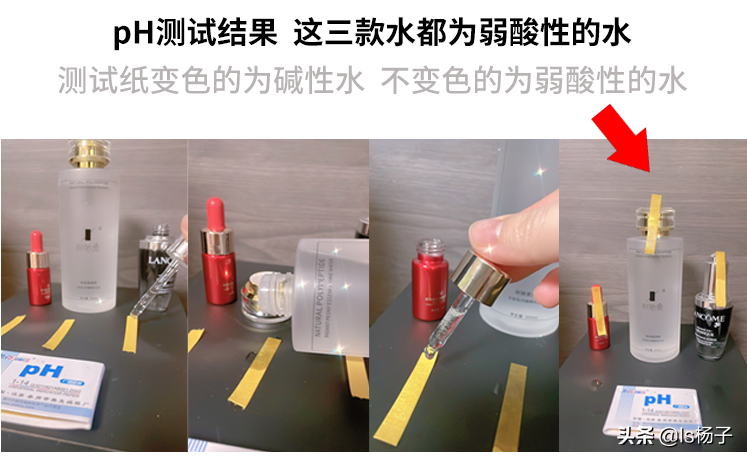 Common hydrating ingredients: hyaluronic acid, glycerin, amino acids, aloe vera, collagen,
Peony extract

Common whitening ingredients: niacinamide, glutathione, arbutin, VC, peony extract
Common repair ingredients: di-row yeast, tripeptide-1, centella asiatica, squalane, ceramide
Common anti-aging ingredients: fullerenes, polyphenols, peptides, retinol, vitamin E, taro peptide
If you encounter other ingredients that you don't understand, you can search and ask Baidu, and Baidu can help us answer.
Sniff:
is the ordinary smell, if you open a stimulating taste, then this water is definitely not good, some are alcohol smell is very rushed, some are flavor taste very rushed, if not some strange taste, real natural products, the taste is fresh and natural, even if it is not fragrant, it smells like nature.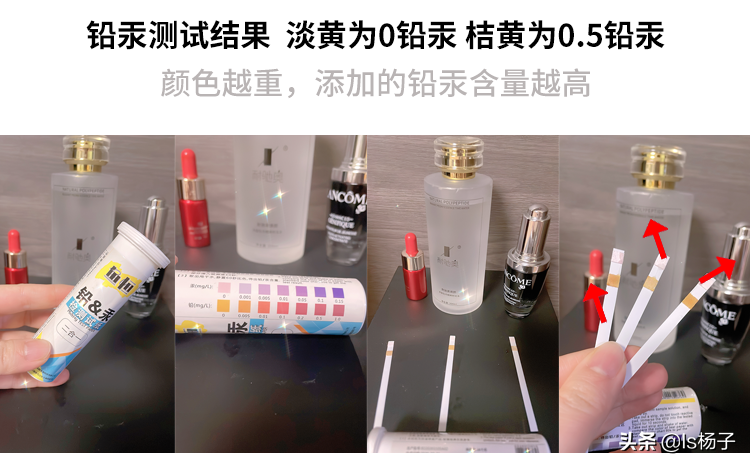 Shake:
This is to hold the product, shake it, from 3 aspects, the foam is not good, the foam is fine, it proves that the ingredients are delicate and well integrated, the formula has also been scrutinized, the integration and absorption are good, the foam is not good fast, it is possible to add a large amount of sprinkling, and without adding any nutrients, it will fall quickly, just like you take the mineral water and shake it, the foam falls slowly, relatively better, because it proves that a lot of nutrients are added inside. Another is that the foam is turbid and bad, perhaps some bad chemical ingredients are added, the foam is relatively clear, proving that the added ingredients are relatively natural.
Taste:
It is the meaning of tasting with the tongue, some water is bitter, some water is sweet, the taste is too heavy is not good, the taste is light and good.
Measure:
The problem of cosmetics addition, I believe everyone has heard, the most important addition is the addition of lead mercury, there are already lead mercury testing tools on the market, and it is very simple, you can buy a bottle by yourself, you can use it for a long time, the picture below is the result of my test with lead mercury test paper I used NETZSCH time water, lead-free mercury, a particularly refreshing and mild water, containing three better ingredients, the hottest anti-aging ingredient taro spirin, known as smeared botulinum, 2 hours to lighten fine lines, 8 hours to maintain smooth fine lines, After using it for a long time, the light lines on my face are indeed gone, because I have been using it and have not lived up to my trust in the beauty salon brand.
Try:
When getting any kind of water, don't use it on the face first, be sure to try it behind the ears and inside the wrists, any skin care products, even big brands, may cause skin allergies, so try it first, nothing bad, after trying, no allergies, you can use it on the face. Good products, once used can feel the absorption is fast, very refreshing, good moisturizing effect, moisturizing time is also long, poor products, feel not absorbed, after applying the face will be uncomfortable, moisturizing time is not long, it is not good water.
Share it here today, I feel that what I said makes sense, please forward the collection or like, it can help more people see, have a deep understanding of cosmetics, thank you for your support.