The name of this decorated cake is Biyi Double Fly, and the color is very romantic.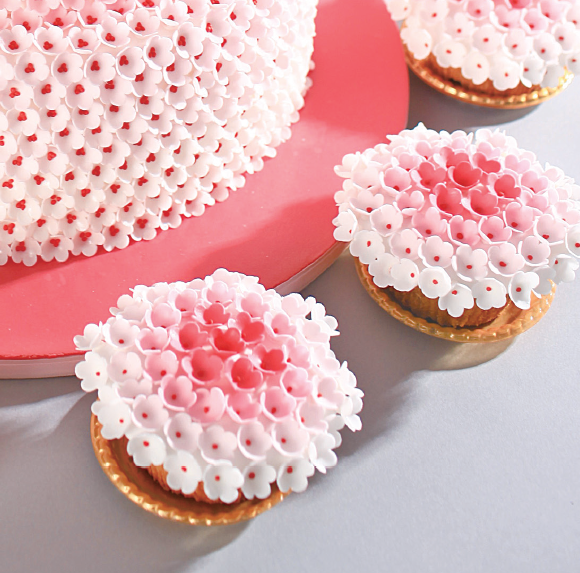 Roll out the candy into a thin crust and mold the desired petals with small florets.
Place the pressed petals on the sponge pad in turn, and use a bean-shaped stick to align with the center of the petal and press down to make the groove.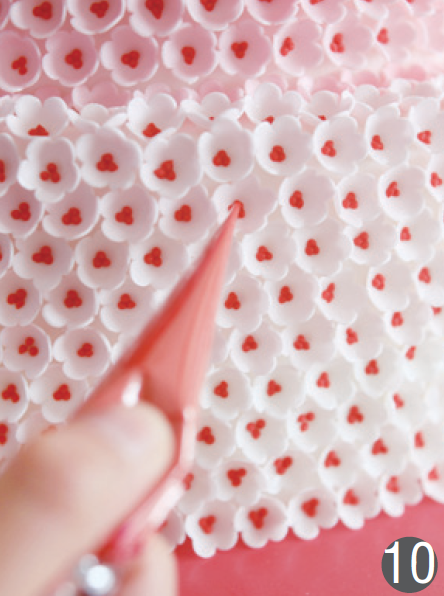 Air dry the petals in a sealed box.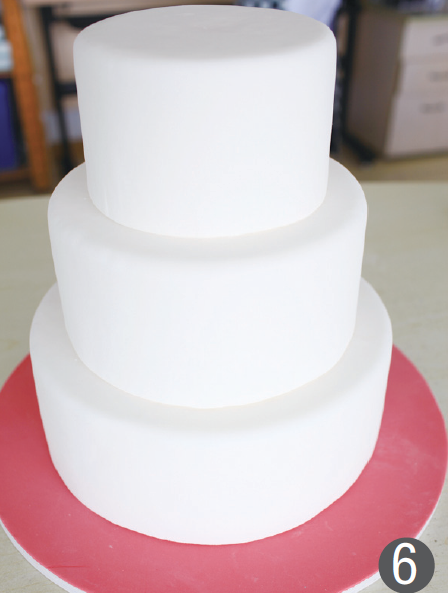 Store the petals in a container to air dry.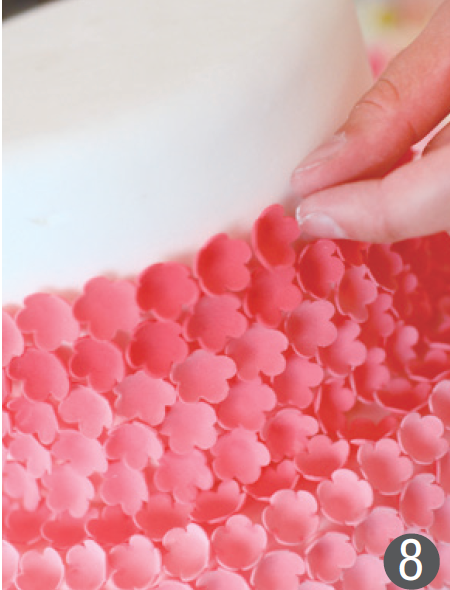 Store the white petals in a container to air dry.
Roll out white fondant into thin crust and wrap it on the cake surface.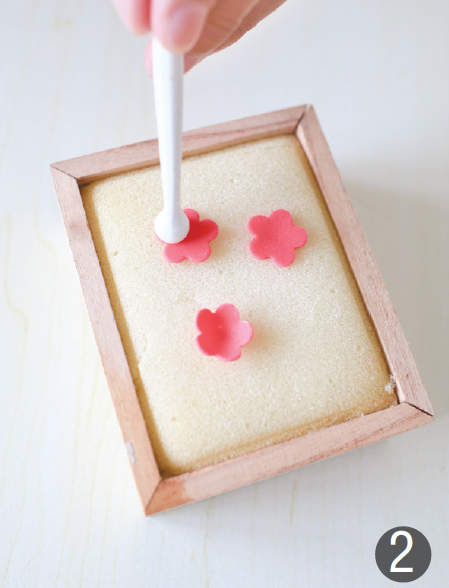 Glue the white petals to the bottom of the cake in turn.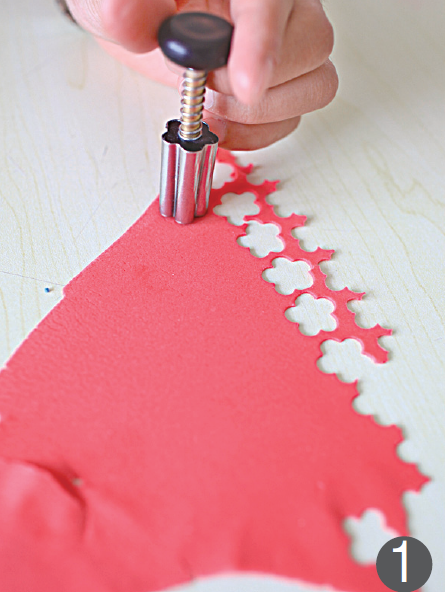 The bottom of the petals is the main layer, and the petals are pasted from the bottom up.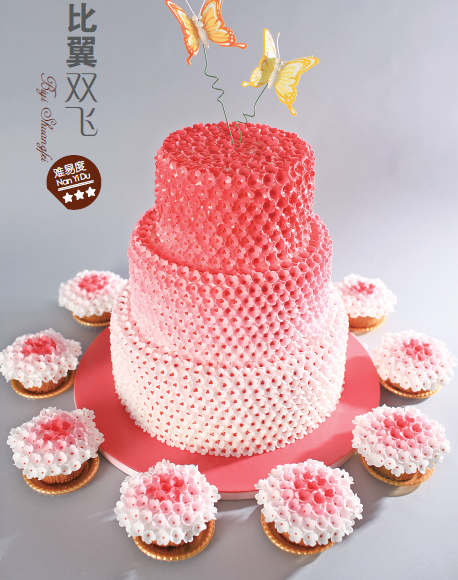 The gradient of petal color is dominant, from light to dark, on top of the cake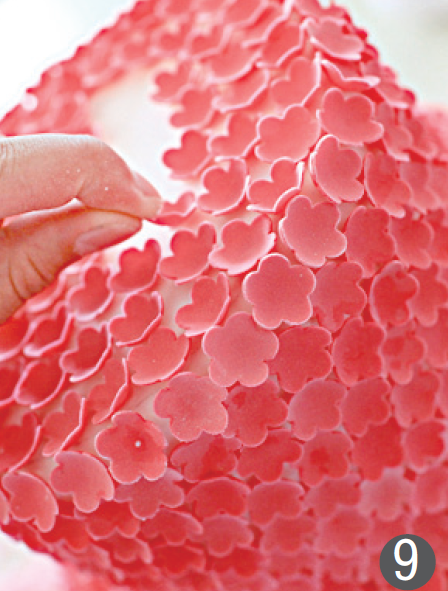 Turn the meringue red and wrap it in a fine frame, and squeeze three small dots against the core.
Beautiful parts