Determining your wedding theme color is one of the most important aspects when you start planning your wedding, and determining the theme color can help you decide the style of many other decorative elements, from the bouquet of flowers to the reception area to the design presentation of the wedding scene, which can always bring unexpected surprises.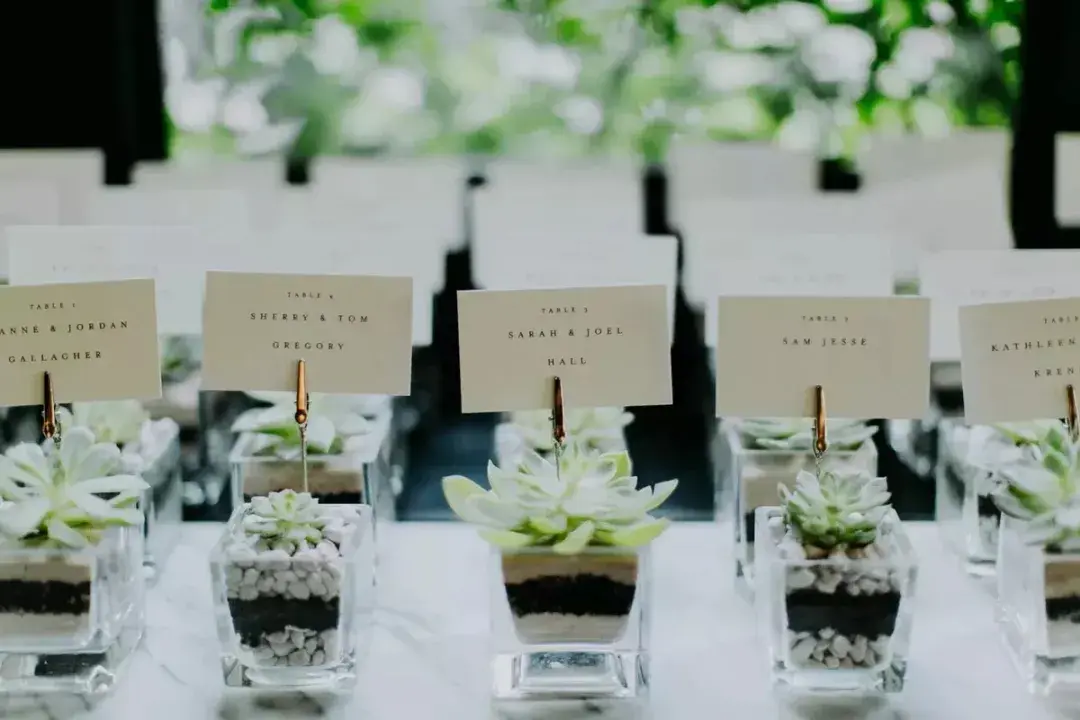 Bold bright colors are stunning, but there is one hue that never goes out of style – black and white. Of course, all white is timeless, but mixing some black details with white will definitely enhance your wedding quality. You can pursue a modern aesthetic or opt for a more personal or romantic style. It's all about adding contrast to the entire wedding and creating the most dazzling look.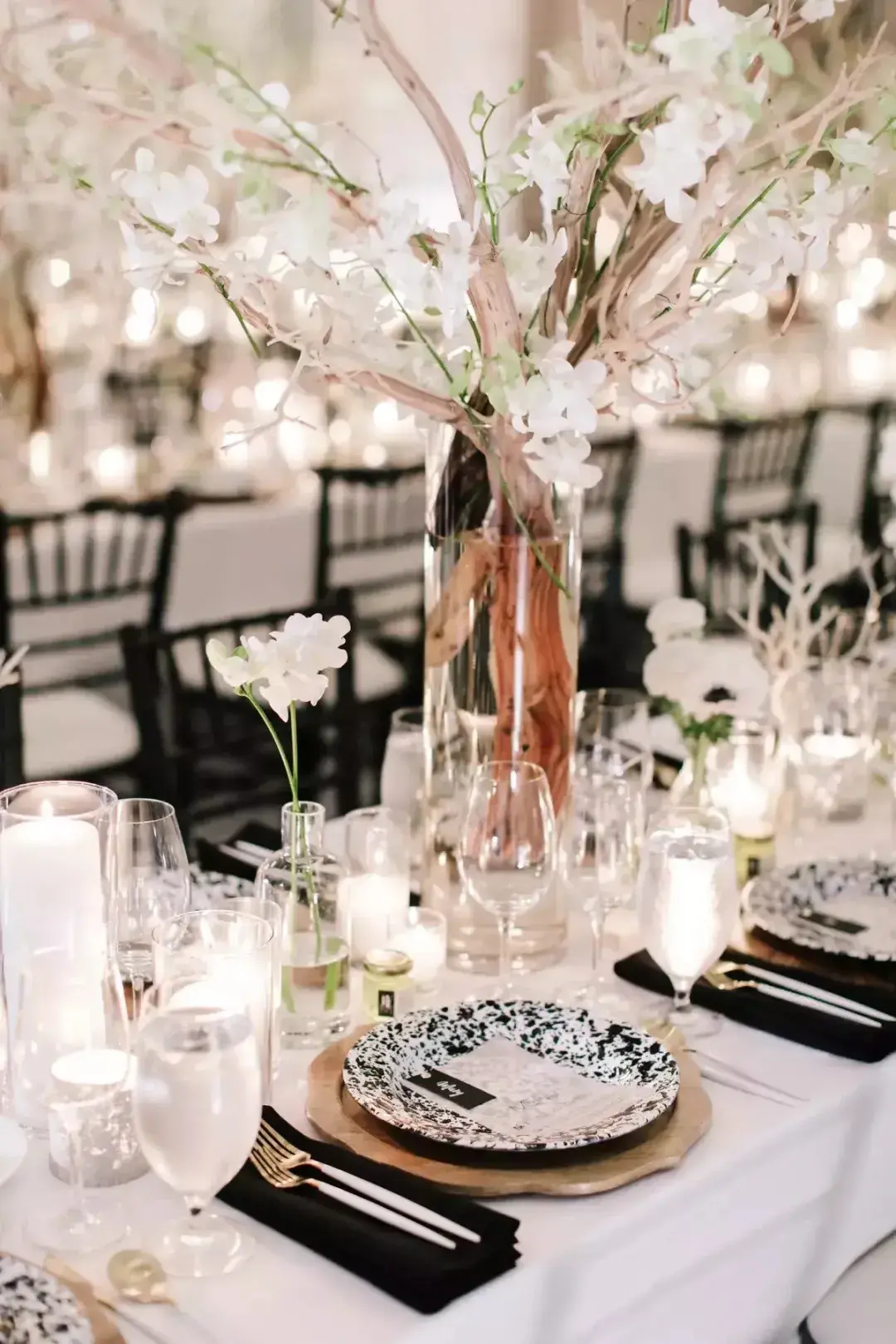 Today brings you 20 black and white wedding creative decorations, integrate them into your big day, exquisite and beautiful, but also atmospheric.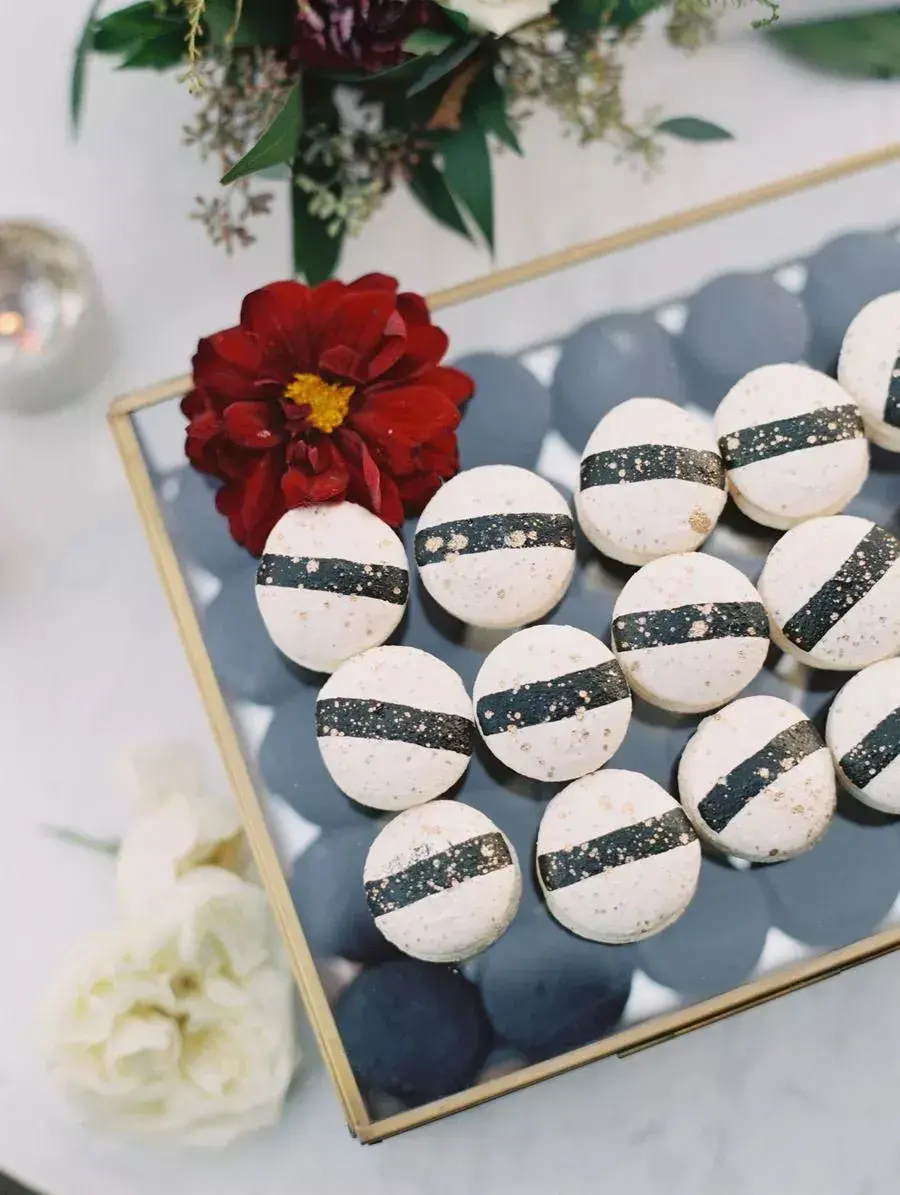 1/20
Simple line background arch
The couple stands in front of the background arch to take vows, exchange rings, Wedding Kiss, and a new life will begin here!
2/20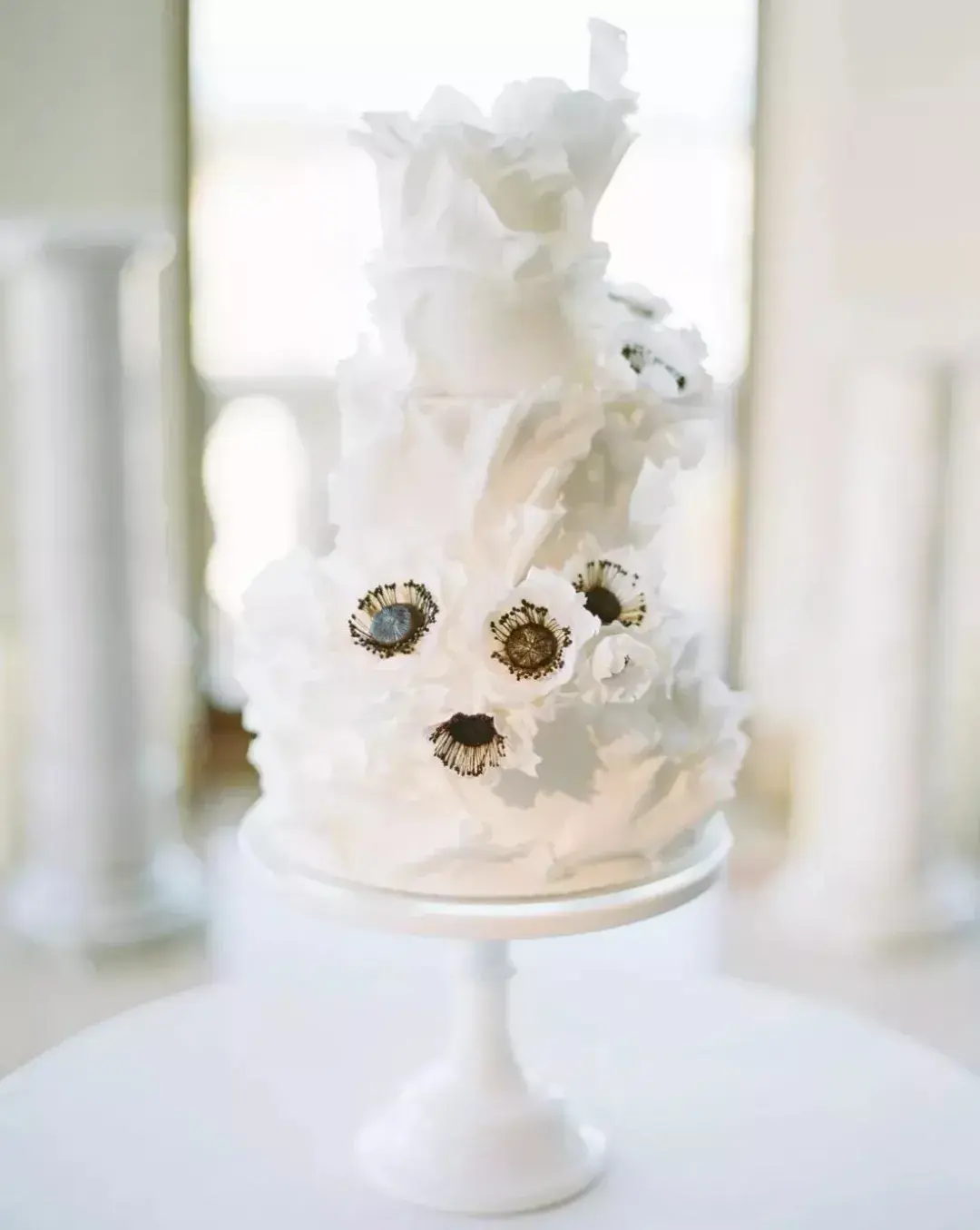 A chic way to display sparkling wine
Create a unique presentation for your champagne district, choose a black background to accentuate the theme color, and decorate the white floral design to further enhance the visual experience.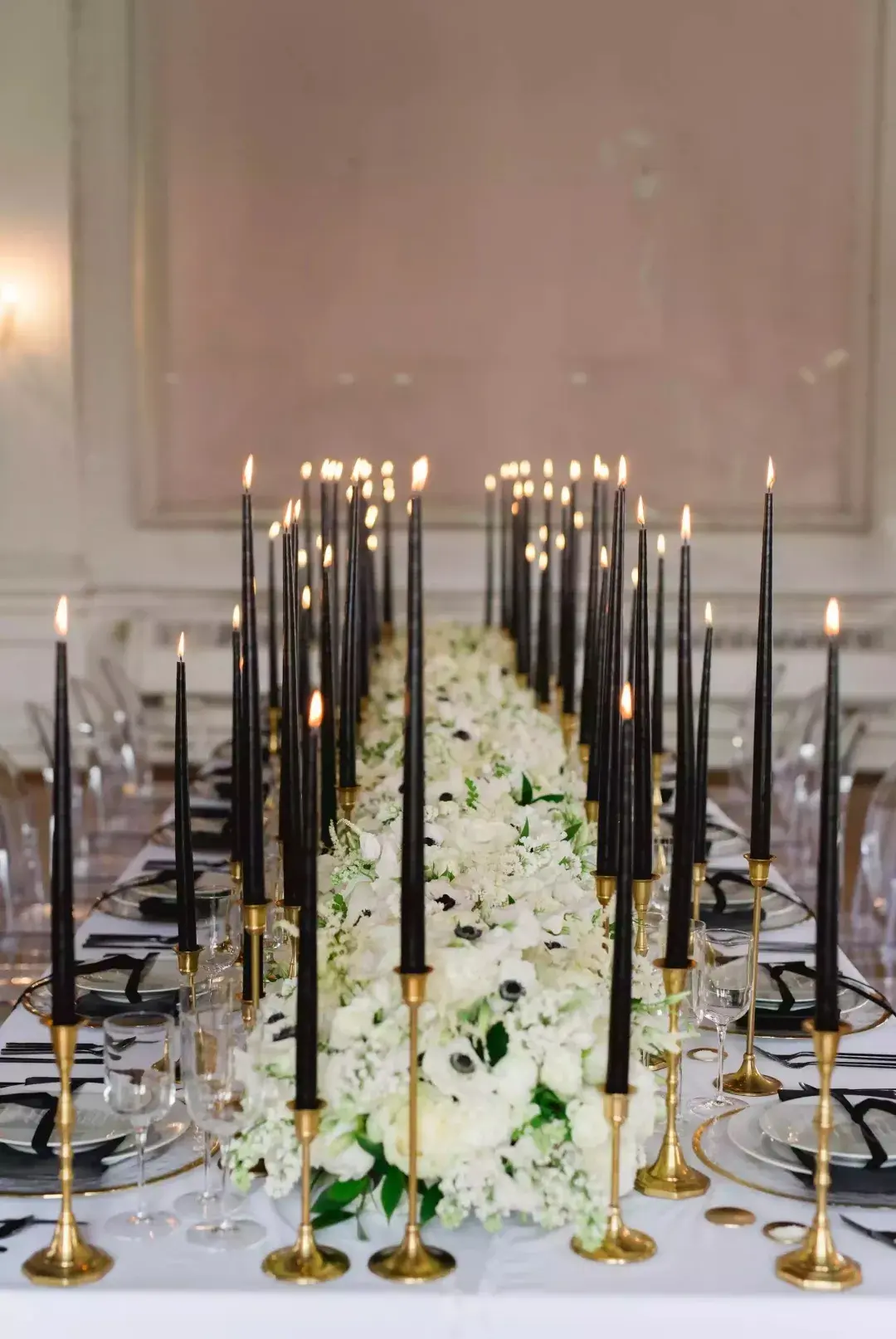 3/20
Bridal bouquet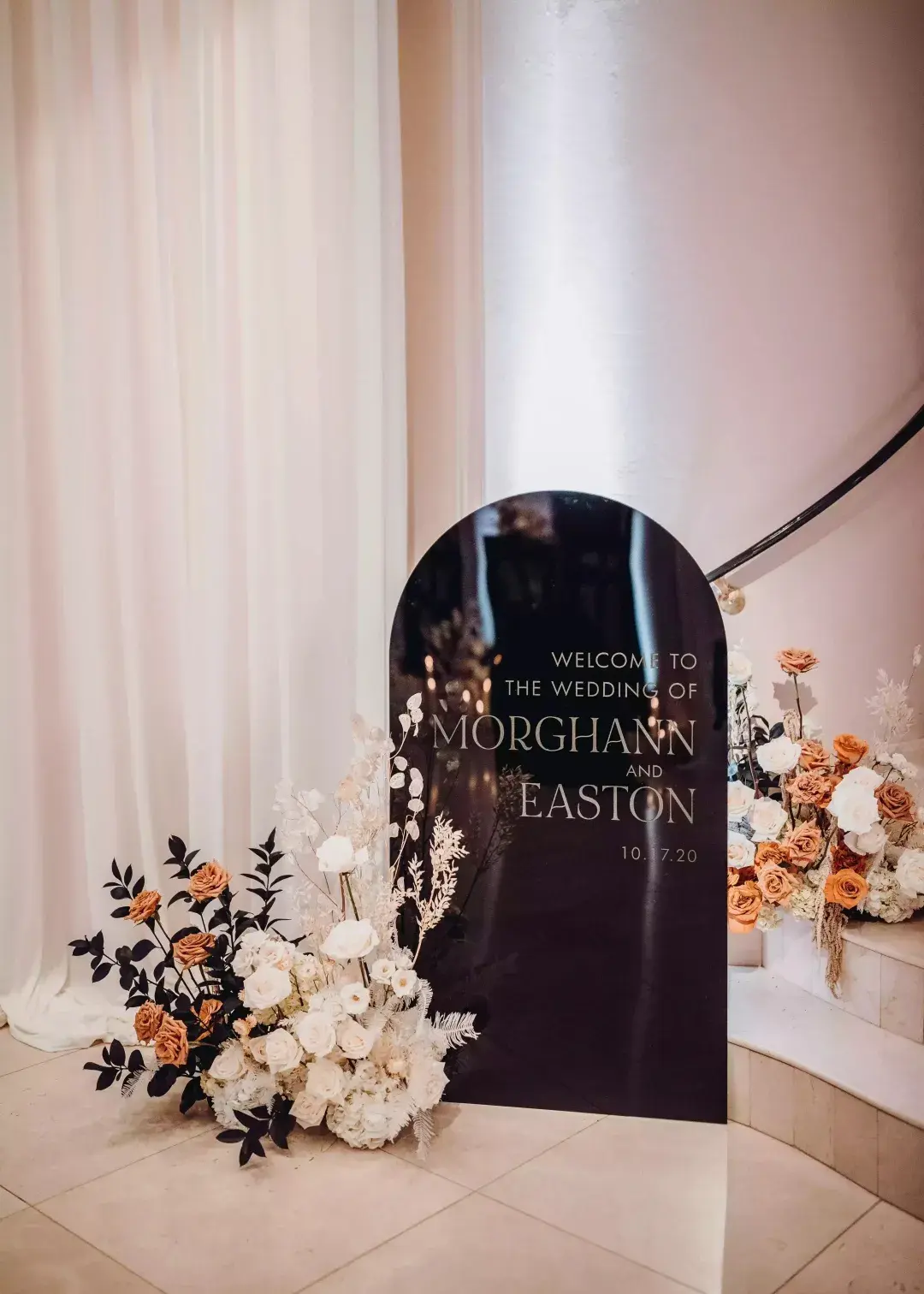 Anemone is one of the unique flowers with white petals and striking black stamens. Therefore, whether as a bouquet of flowers in hand or as a floral decoration on both sides of the passage at the wedding site, it is the perfect complement to a wedding in black and white.
4/20
Welcome area display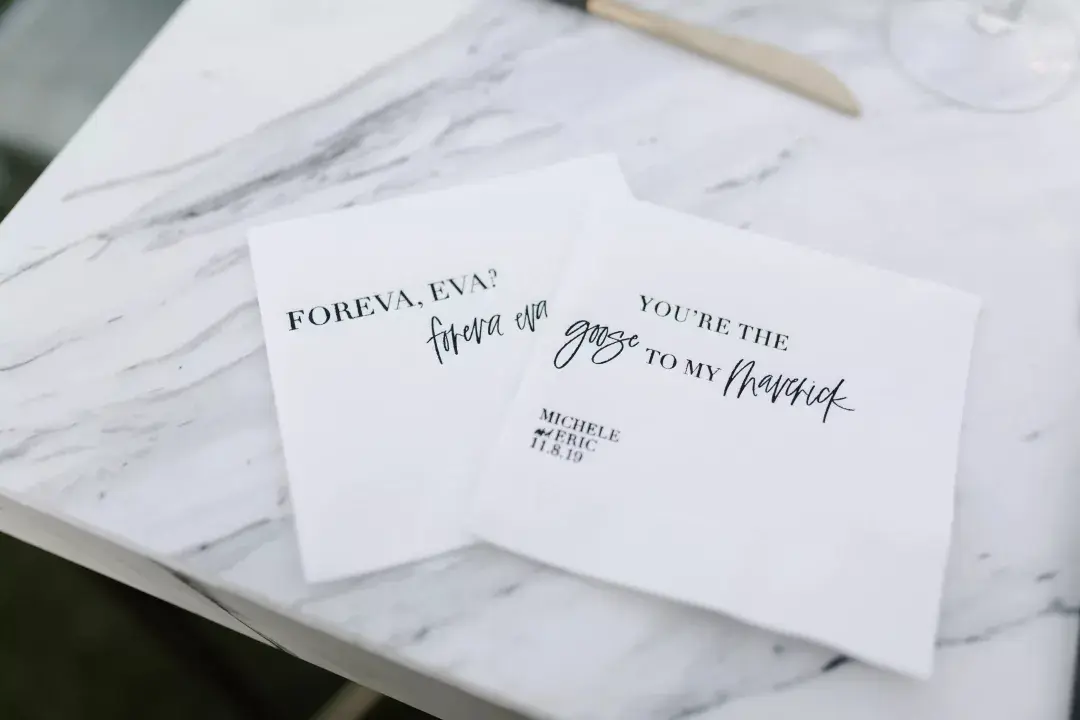 The customized welcome sign will make your big day feel even more special, choose black vinyl material + milky white text, with contrasting white flowers to further enhance the look.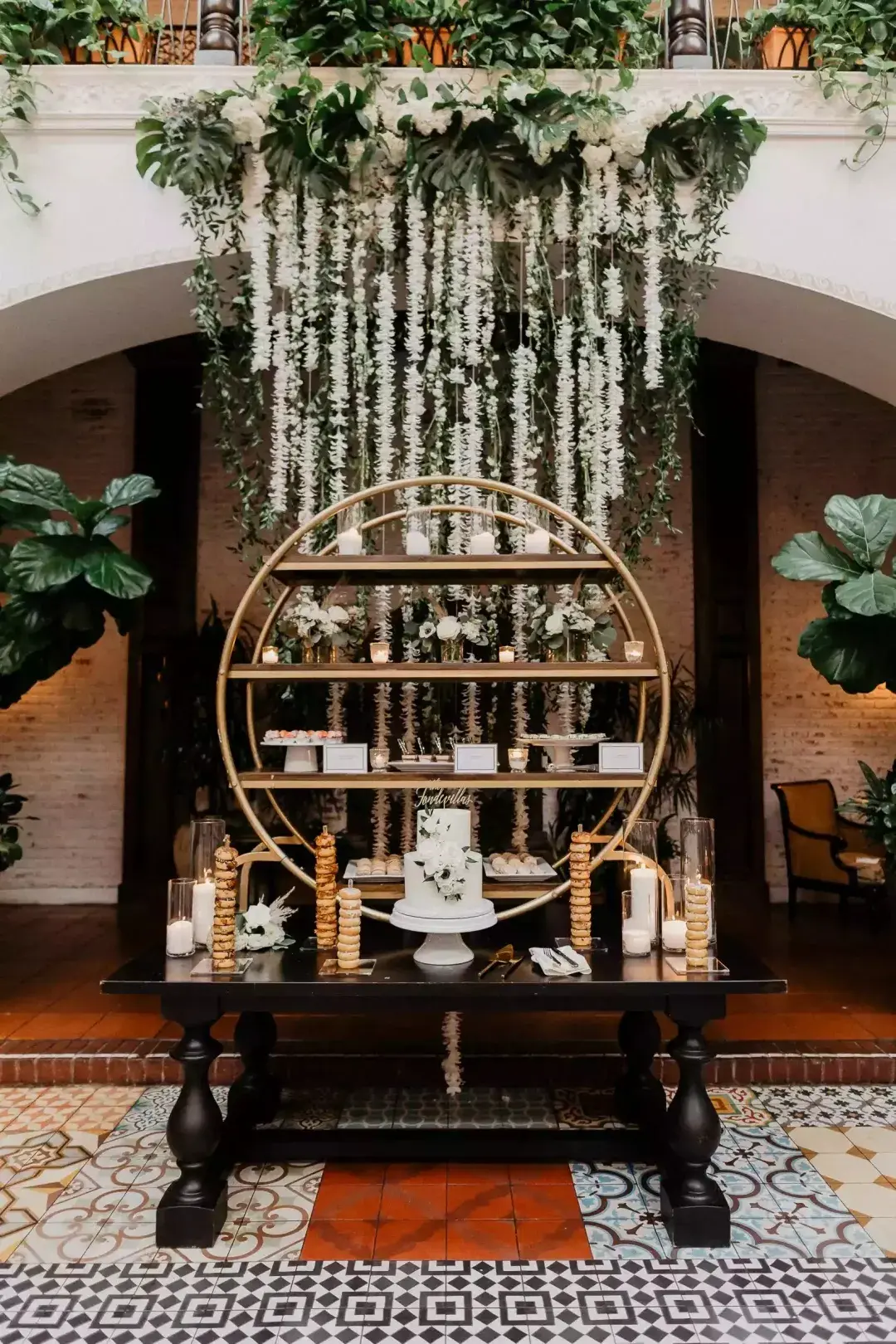 5/20
Black translucent cup + anemone
The anemone decoration on the wedding table has a bit of sweet and romantic atmosphere, and there is another detail that is the finishing touch – black glassware, which is paired with white tablecloths to create a sense of understated luxury.
6/20
Macaron dessert
Who says your wedding dessert can't be black and white? These macarons must have been carefully dressed for this wedding occasion, with gold details to set off the atmosphere.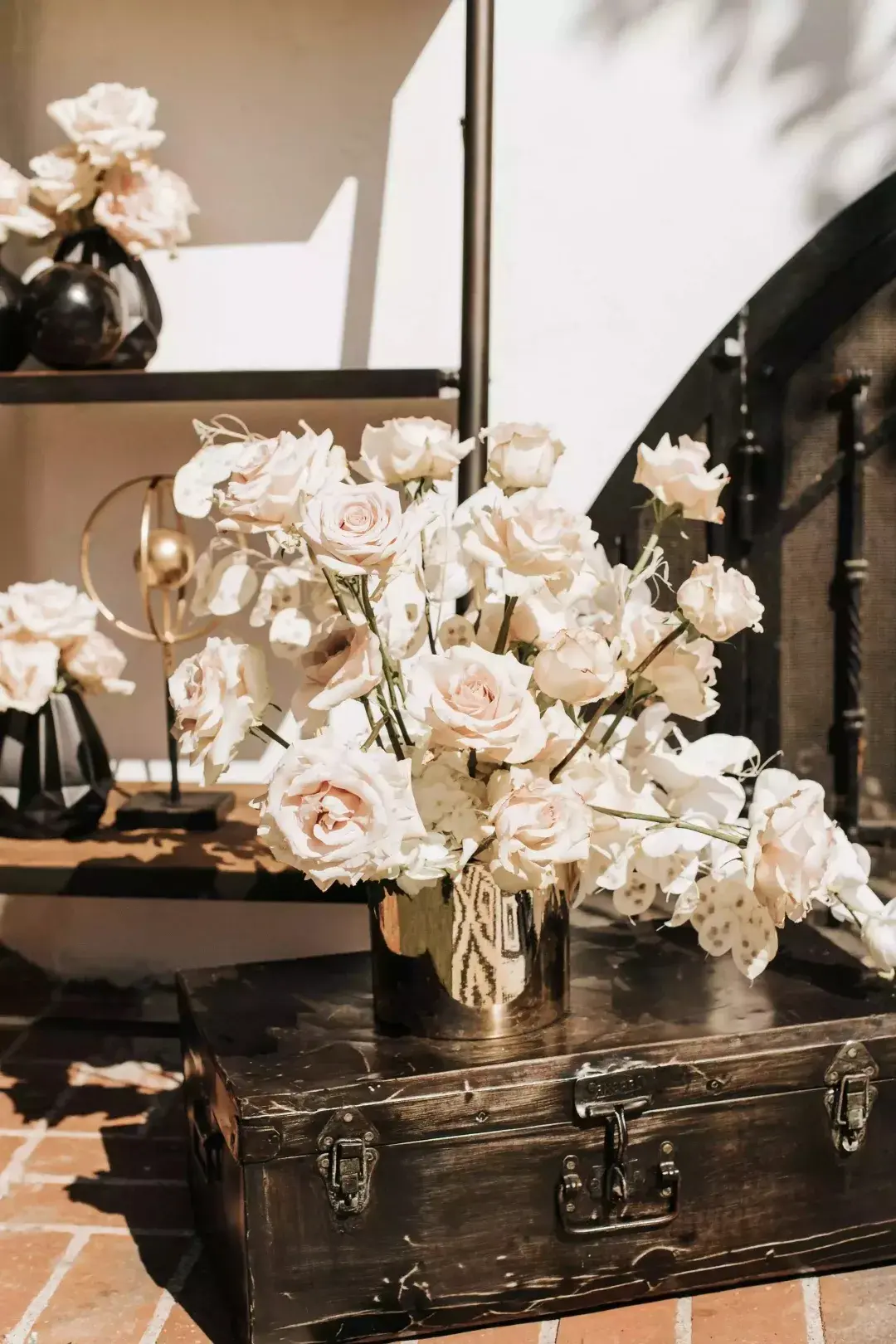 7/20
Vintage wax seal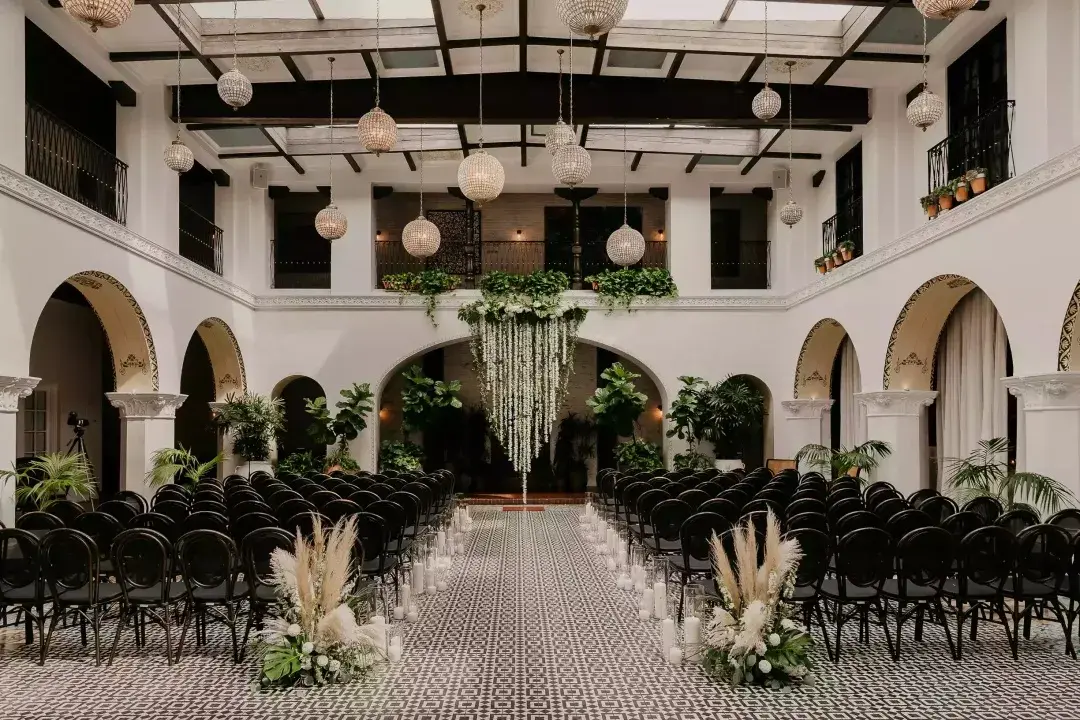 Add a vintage wax seal to the simple name card, print the wedding theme letter logo, and the black seal forms a beautiful contrast with the white cardboard, and the sense of literature and art is full.
8/20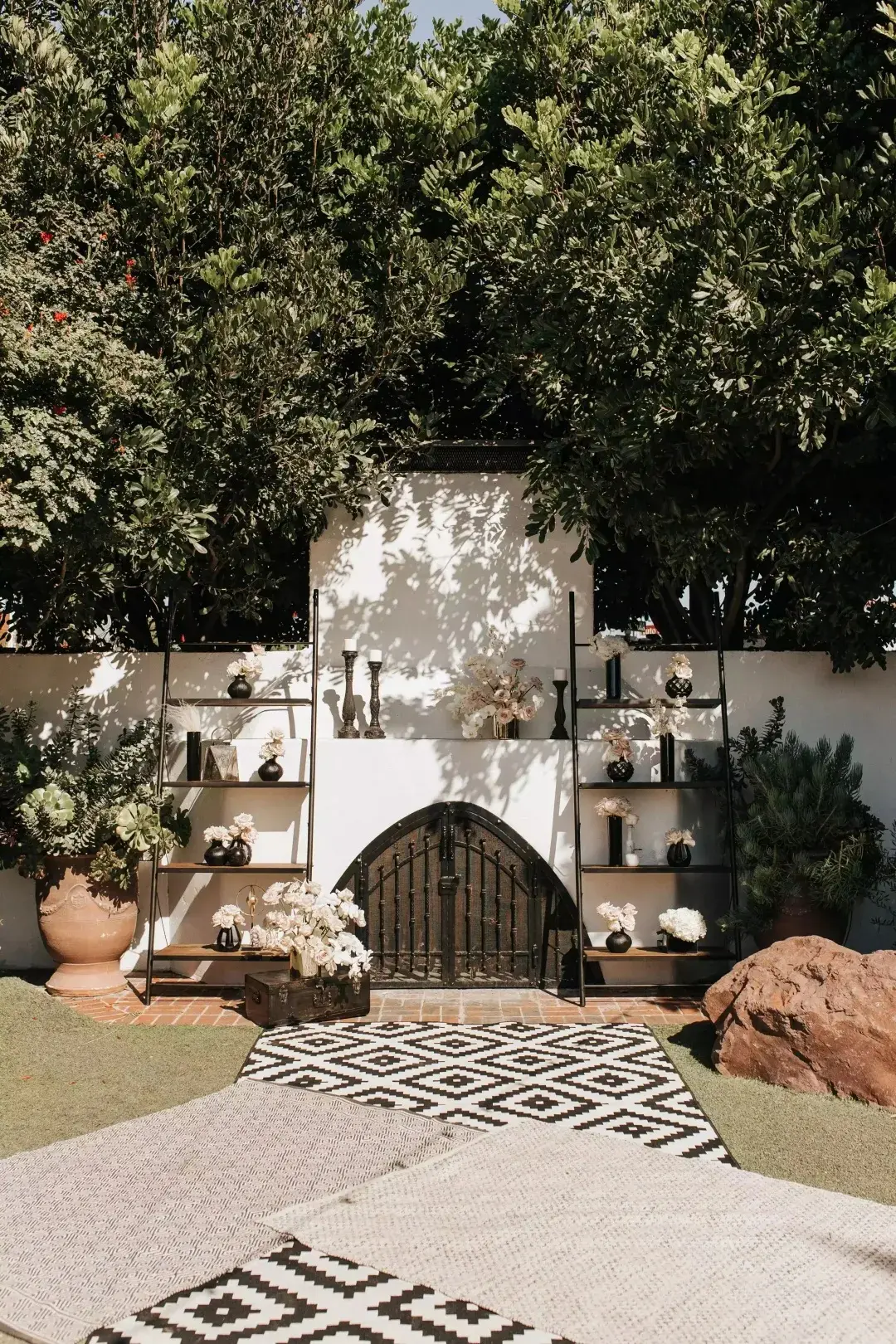 Choose a black and white wedding venue
One of the best ways to present your wedding setup in black and white is to ensure that your venue is aesthetically pleasing, and better yet, find a black and white venue that features the original floor, black and white pattern or black and gray is the perfect base for additional decoration.
9/20
Black and white wedding cake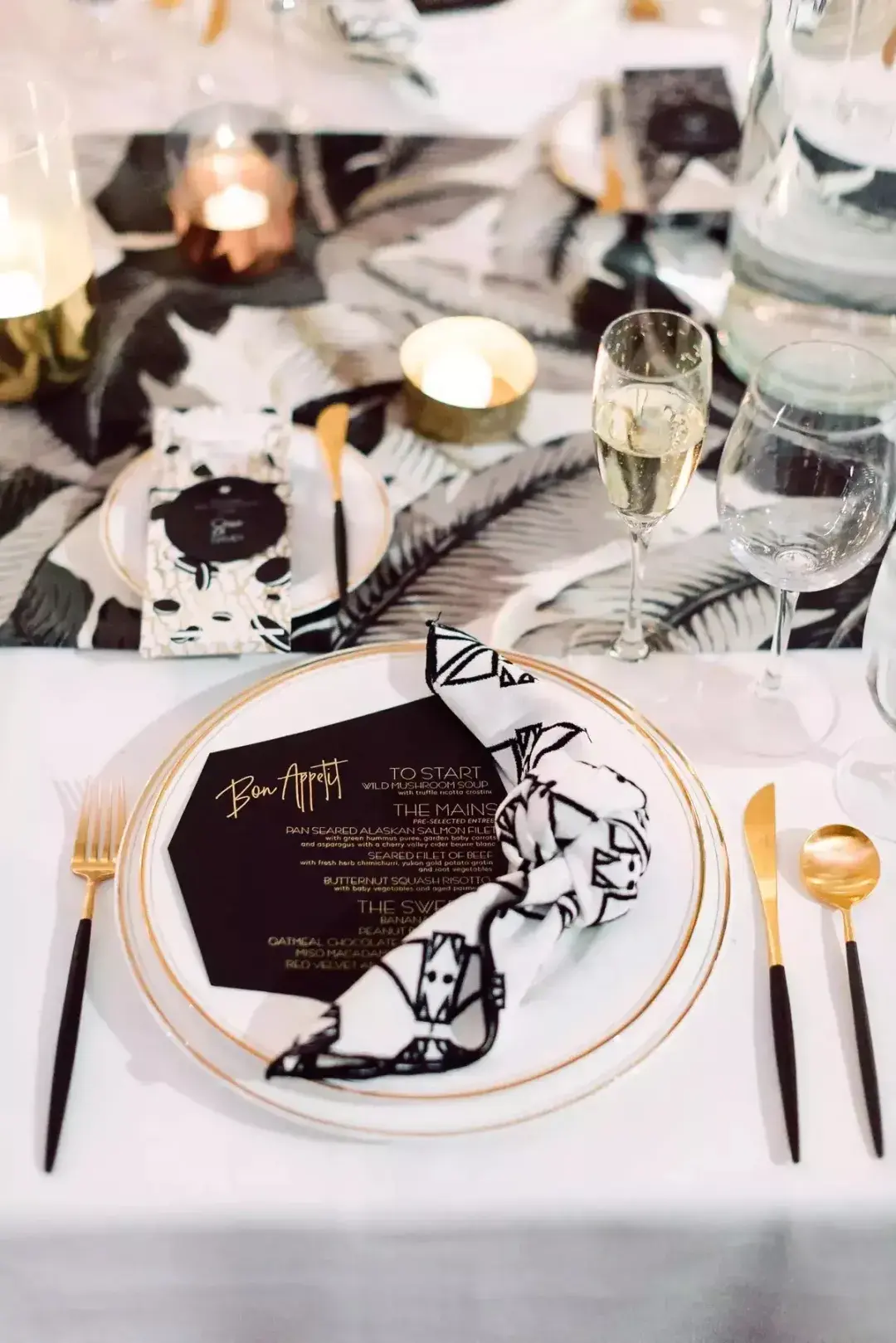 Breaking with tradition and rejecting conventions, black and white blended with simple and delicate white flowers and conical candles make the cake part of the wedding decoration.
10/20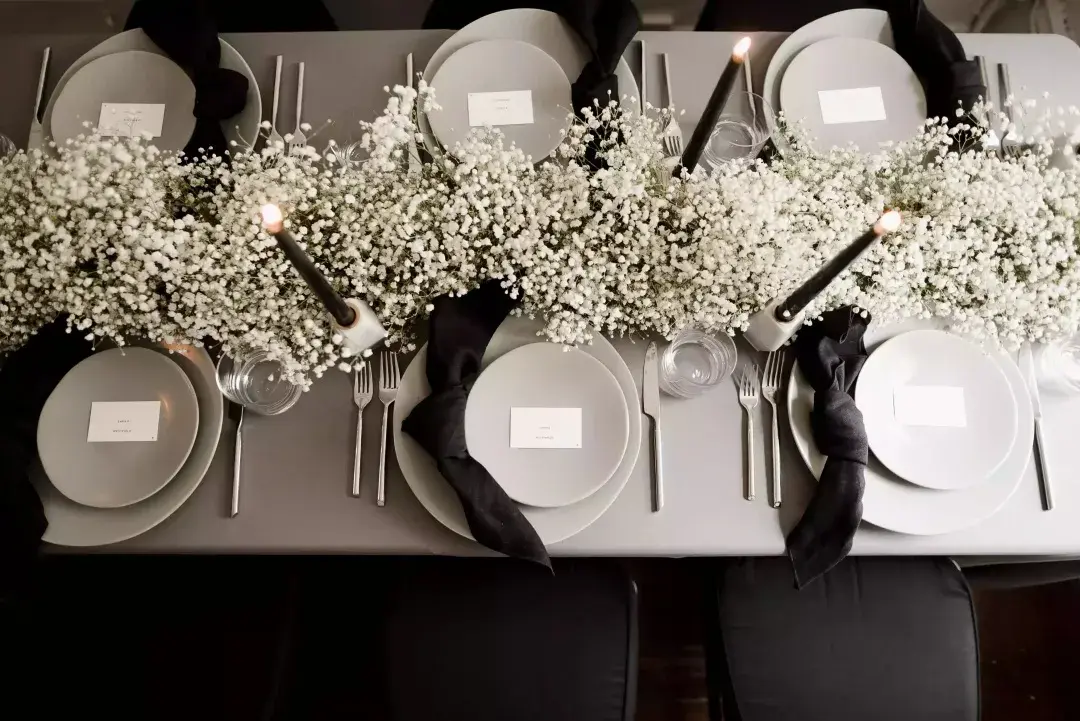 Carpet decoration with black and white geometric patterns
Another great way to decorate a space with black and white details is to add a rug or two, which also creates a modern bohemian atmosphere.
11/20
Napkin in black and white contrasting tones
Today's couples are paying more and more attention to the details of the wedding, so custom napkins are quietly popular, and it is also an interesting way to present details, you can add interesting black text or symbolic patterns to the wedding theme on the white napkins to create a sense of ceremony.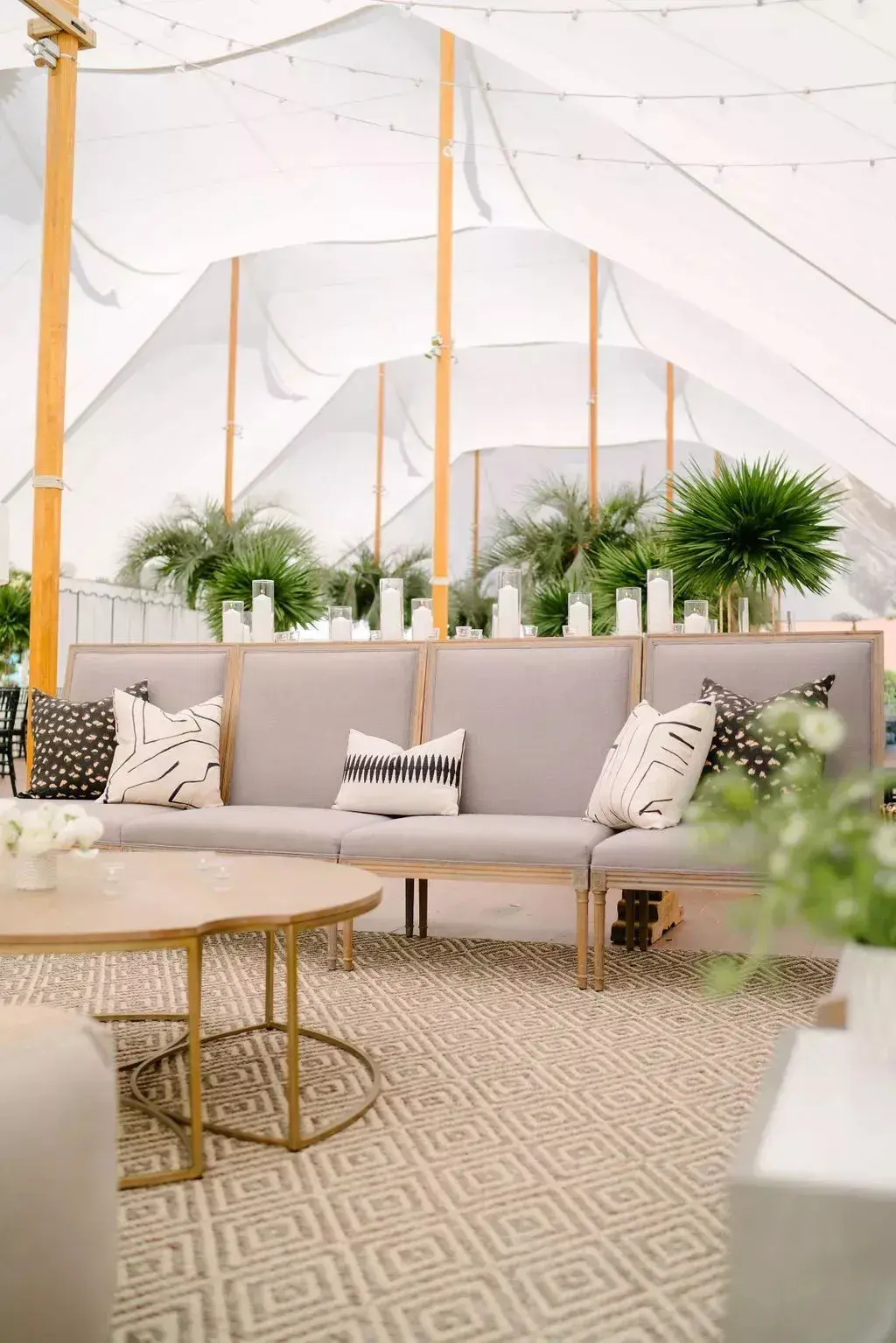 12/20
Black candle + white table flower
Lush white flowers form a long row of flowers on the table, and a large number of black candles with gold candlesticks raise the contrast of the table to a new level, simple and fresh.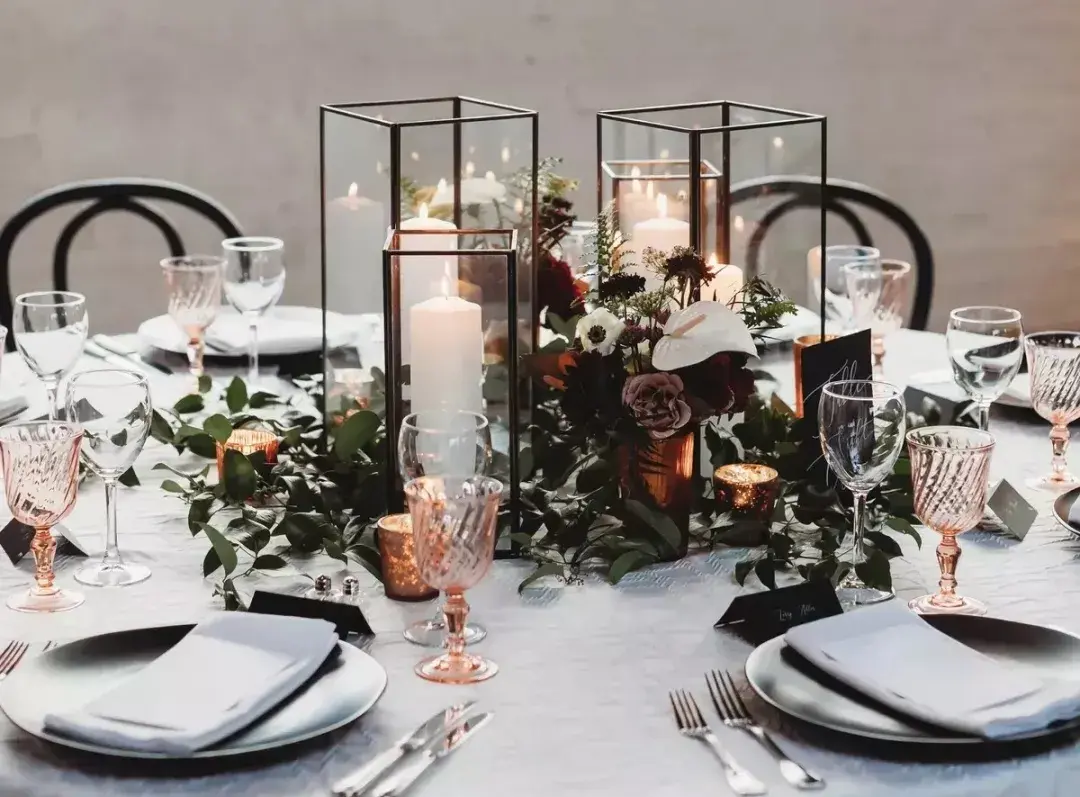 13/20
Seat card display – small succulent potted plants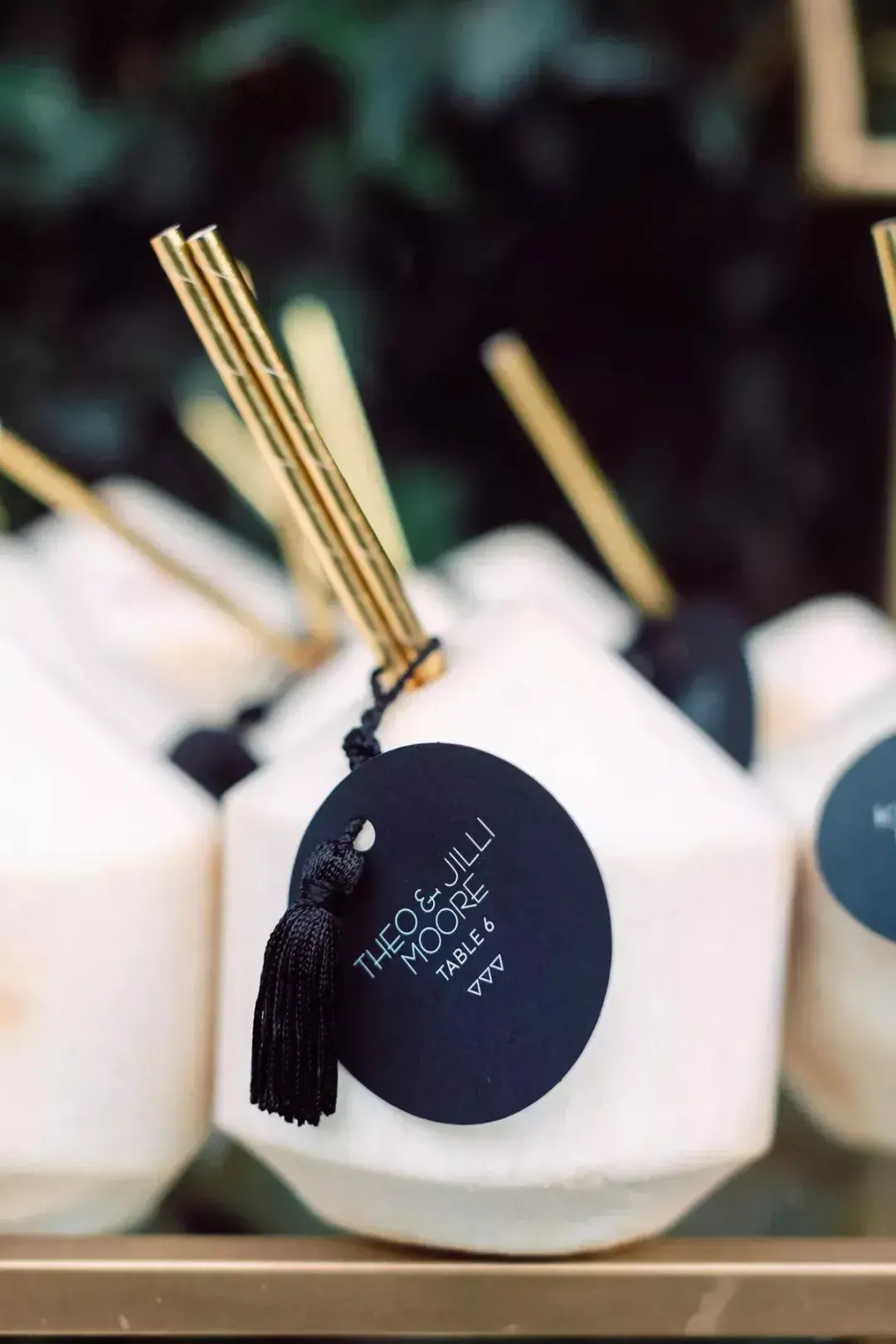 The succulent potted plants are filled with black sand and white sand, adding a sweet and romantic atmosphere to the unique display of name cards.
14/20
Decorative space – seating area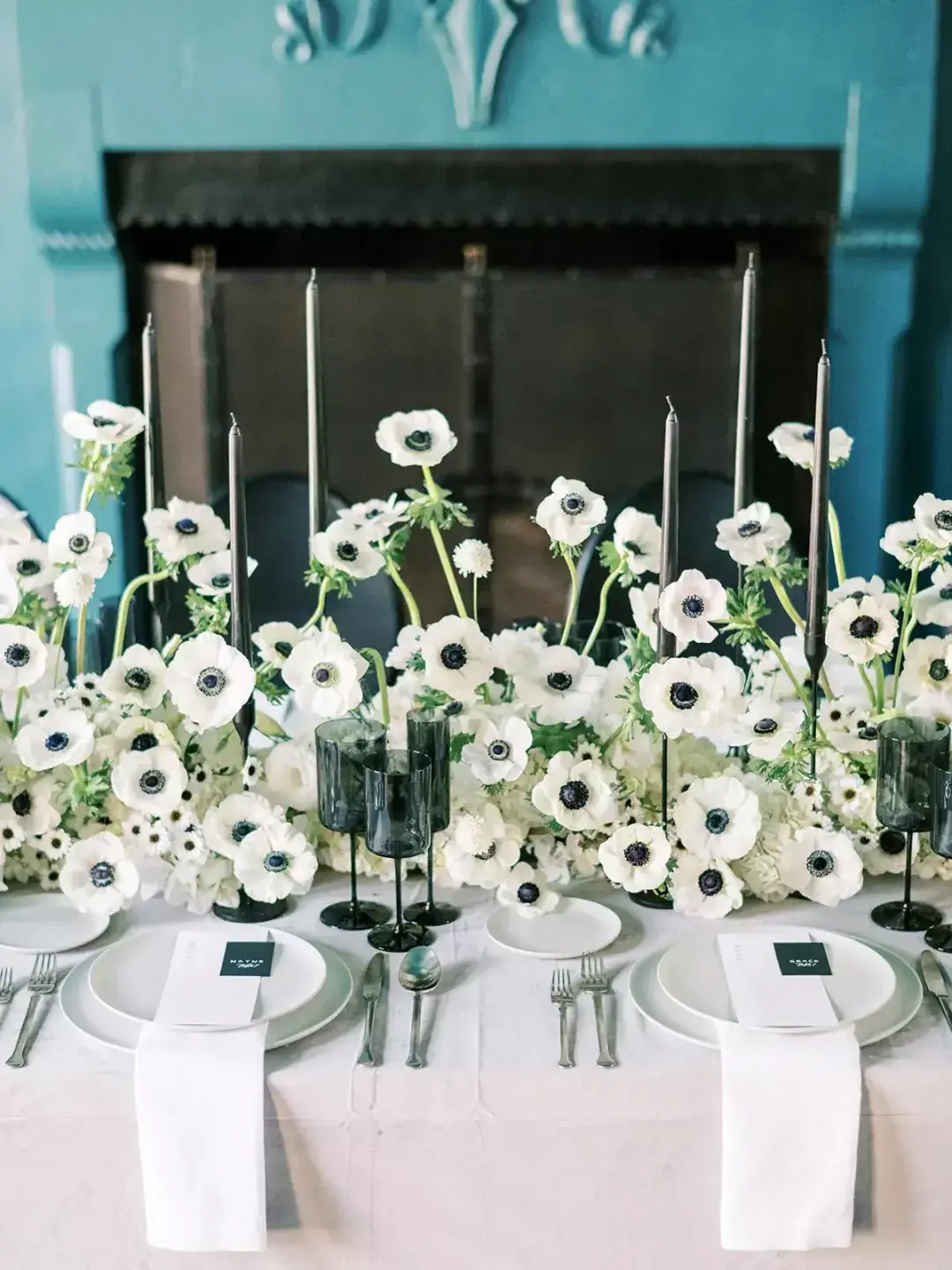 Creating a welcoming lounge before your wedding is also important, and the black and white pattern of the pillows is one of the perfect ways to decorate the space while making guests feel comfortable.
15/20
Marble table cards
Want a little texture in the black and white table décor? From table plates to coasters, marble is the perfect choice for a white base, adding black numbers or letters, isn't it very innovative, maybe it will become the highlight of the wedding scene!
16/20
Personalized dining experience
Combining black and white objects takes it to a whole new visual experience, and hopefully these black and white plates, tablecloths and paper items will inspire you.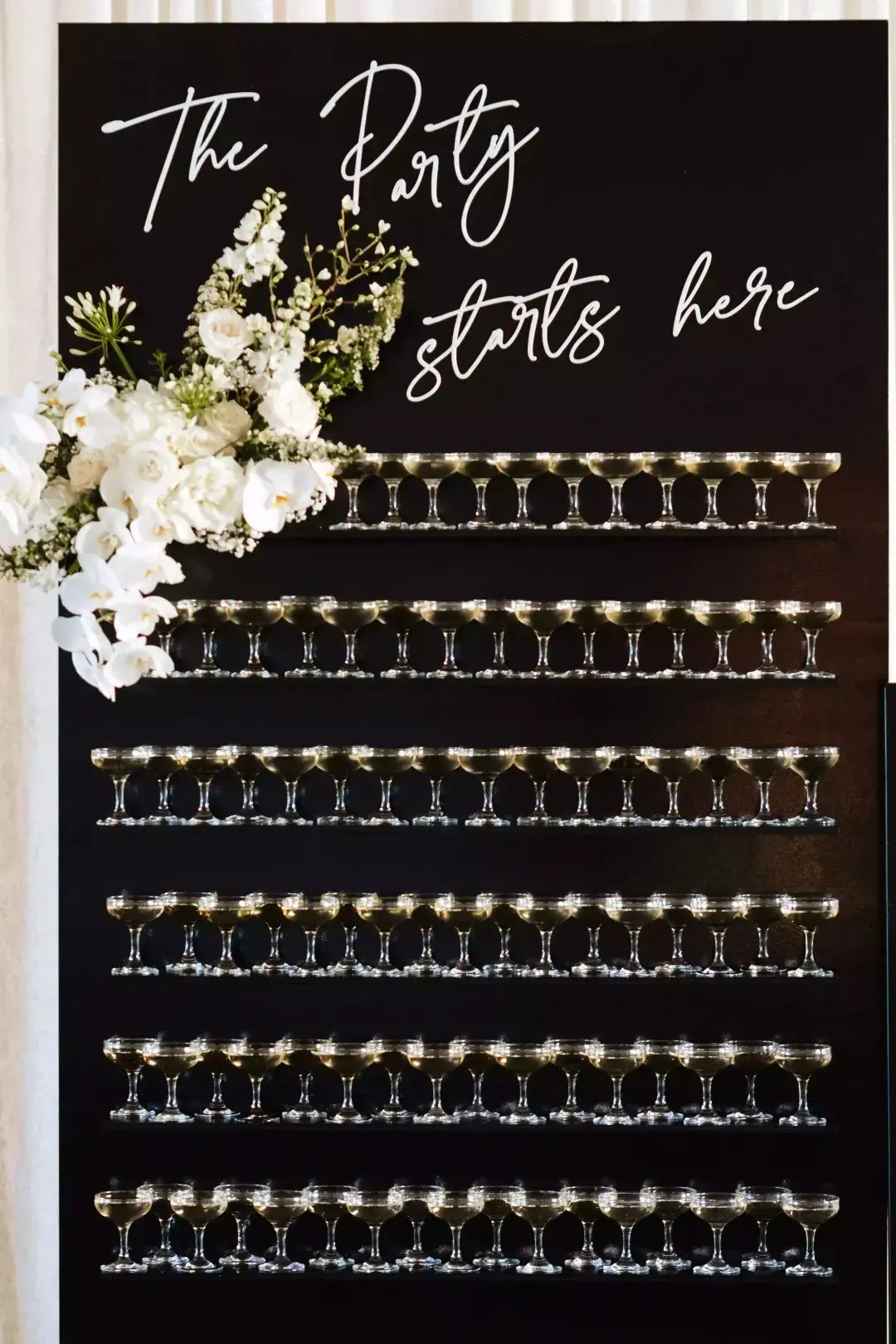 17/20
Dance floor decoration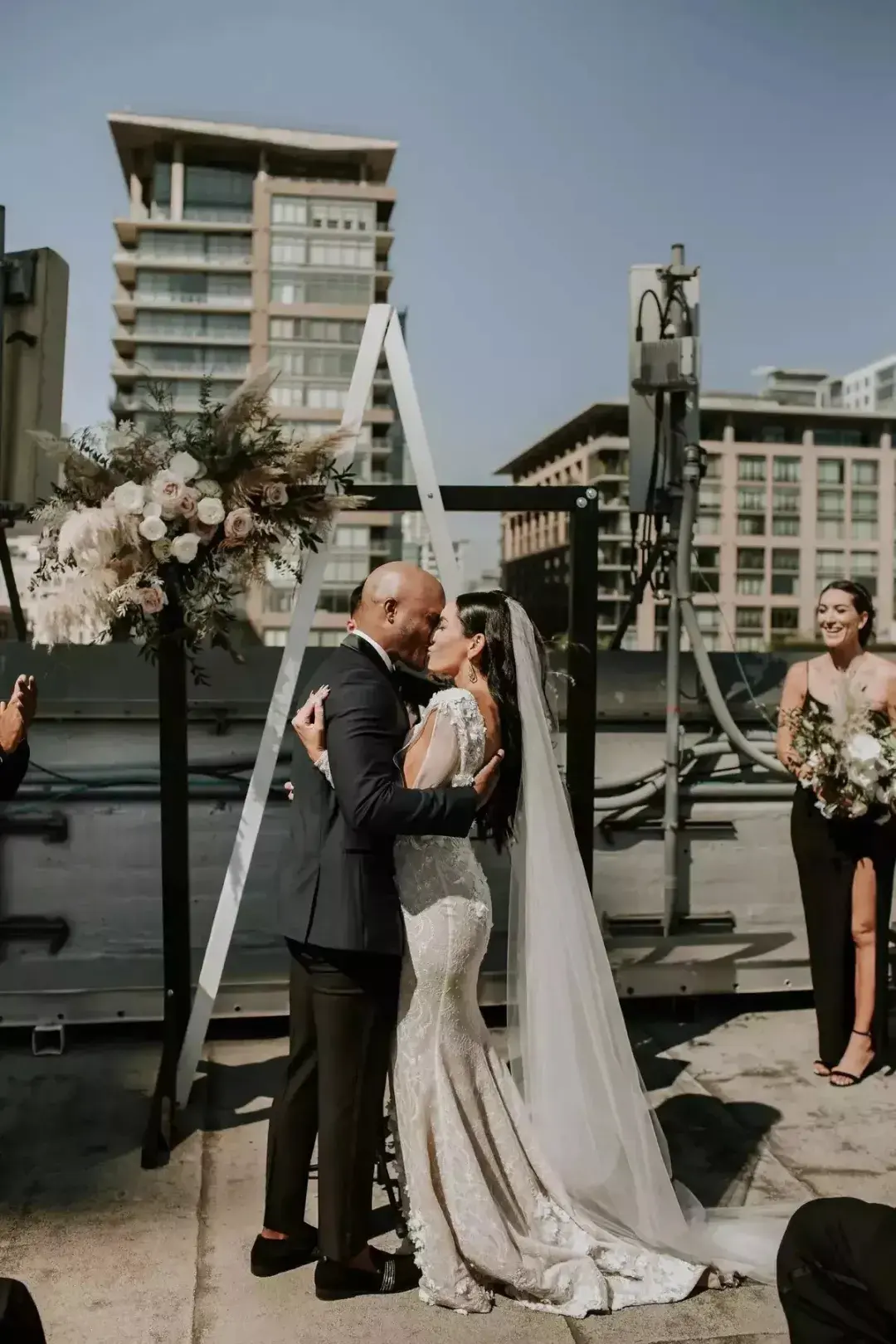 Share an easy way to dress up a plain white dance floor and add funny letters to present a new design.
18/20
In contrast to the furniture
Choose a white house as the background of the dining area, and match the white long table with black chairs, which is clearly layered and makes the eyes more enjoyable.
19/20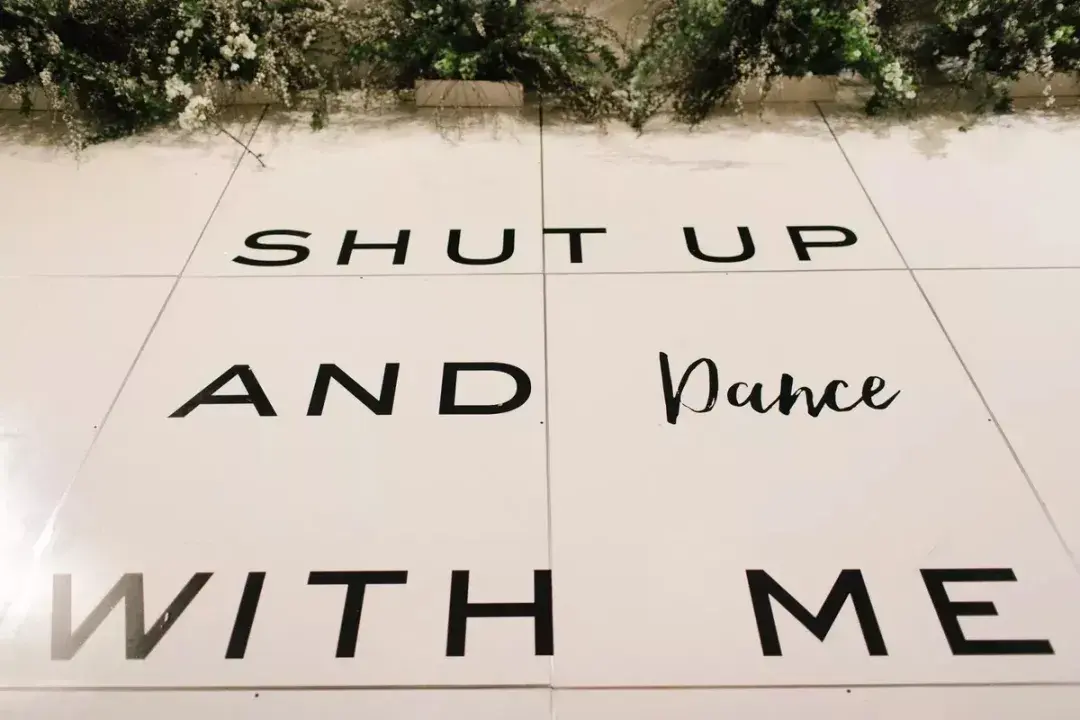 Simple and low-profile black-white-gray
The black tablecloth is the highlight of the table, with white name cards, silver-gray tableware perfectly showing a black-white-gray themed wedding style, and dotted with tapered candles.
20/20
Infused with a vintage vibe
Want to balance vintage style and modernity in the wedding style design, combining black and white details with ancient objects, just like this bouquet with beautiful flowers loaded into silver flower vessels, displayed on retro metal boxes or wooden shelves, in the space of natural light, not heavy, but played a role in stabilizing the whole tone, creating a gorgeous wedding texture.