Henan Daily reporter Chen Chen Jiang Xiaofang client correspondent Qikai Yan
August 4, the reporter followed Hebi Qi County Qi County Water Conservancy Bureau staff to Xigang Town, North Town and won abundance reservoirs, etc. field view, to understand the situation a number of water conservancy projects of reconstruction, survey and repair.
To protect the village daily water security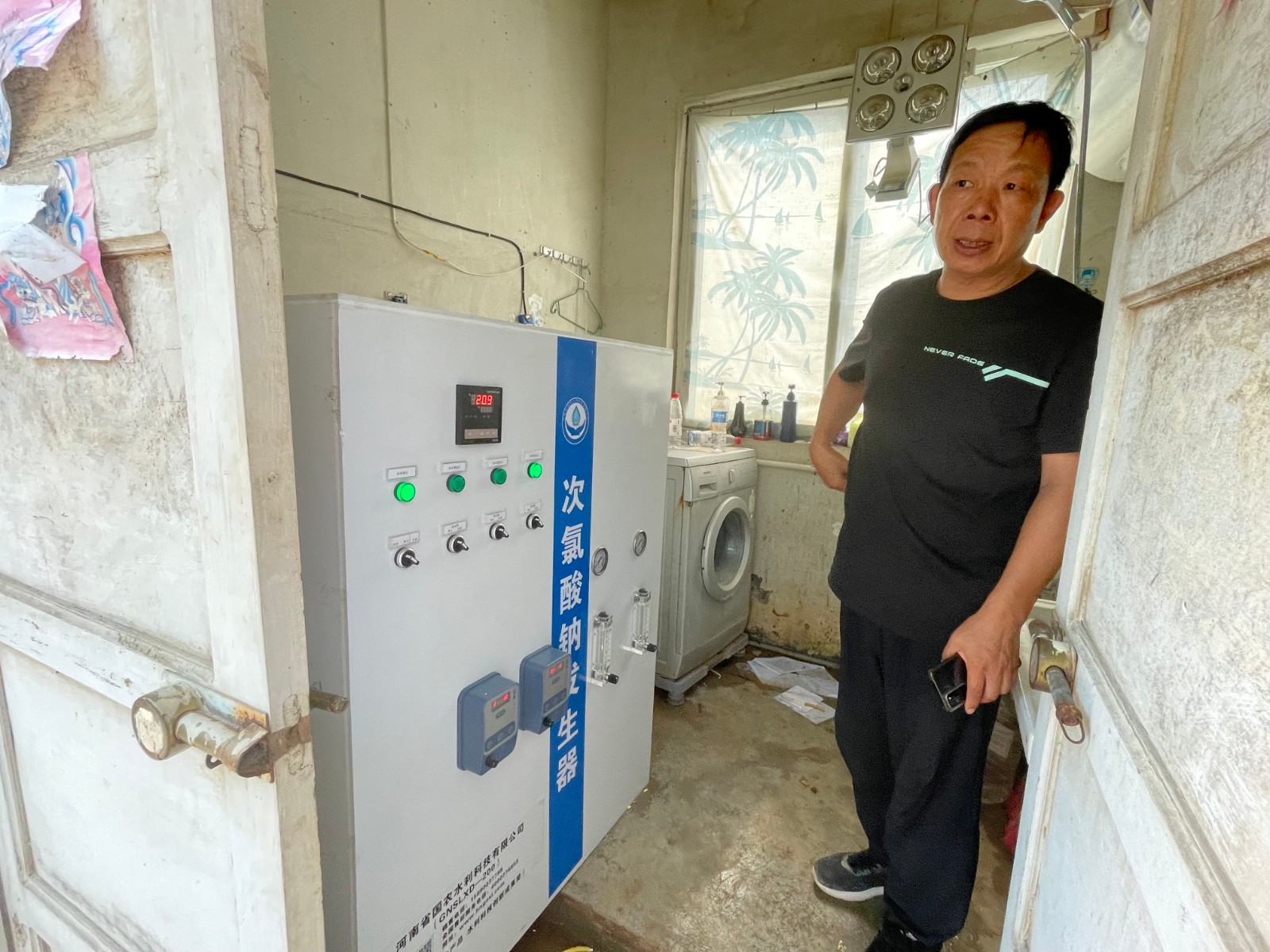 In the afternoon, in the West Zhen Qi County centralized water supply plant control room, the reporter saw a brand new sodium hypochlorite generator is in operation. "After the floodwaters recede we meet Qi County CDC sample testing found E. coli in the water, microbial excessive, then immediately replace equipment to increase disinfection efforts." Staff told reporters, from July 21 heavy rainfall so far, water factory arranged for staff on duty 24 hours observation, equipped with a 50 kW generator, can continue to supply water for the villagers when rising water blackout.Replacement of the disinfection equipment, after two days of sampling cycle operation again, the water quality has returned to normal, meet West Township baogongmiao, shawo village 12 villages of nearly 2 million people daily water needs.
"Qi County, a total of 162 administrative villages, has been resolved centralized water supply 144 villages." According to the Agriculture, Forestry and Water Conservancy Bureau staff shares, as of August 3, in addition to individual because of a power outage temporarily unable to collect the source of tap water samples village , other centralized water supply water quality have been tested. Where Kang Village, Village Zaoyuan villages still use a separate water supply station, part of the well water supply wells pumping water needed to wash, water quality testing after cleaning before applying policy based on classification of water quality, water supply starts until water quality testing qualified.
Survey repair damaged works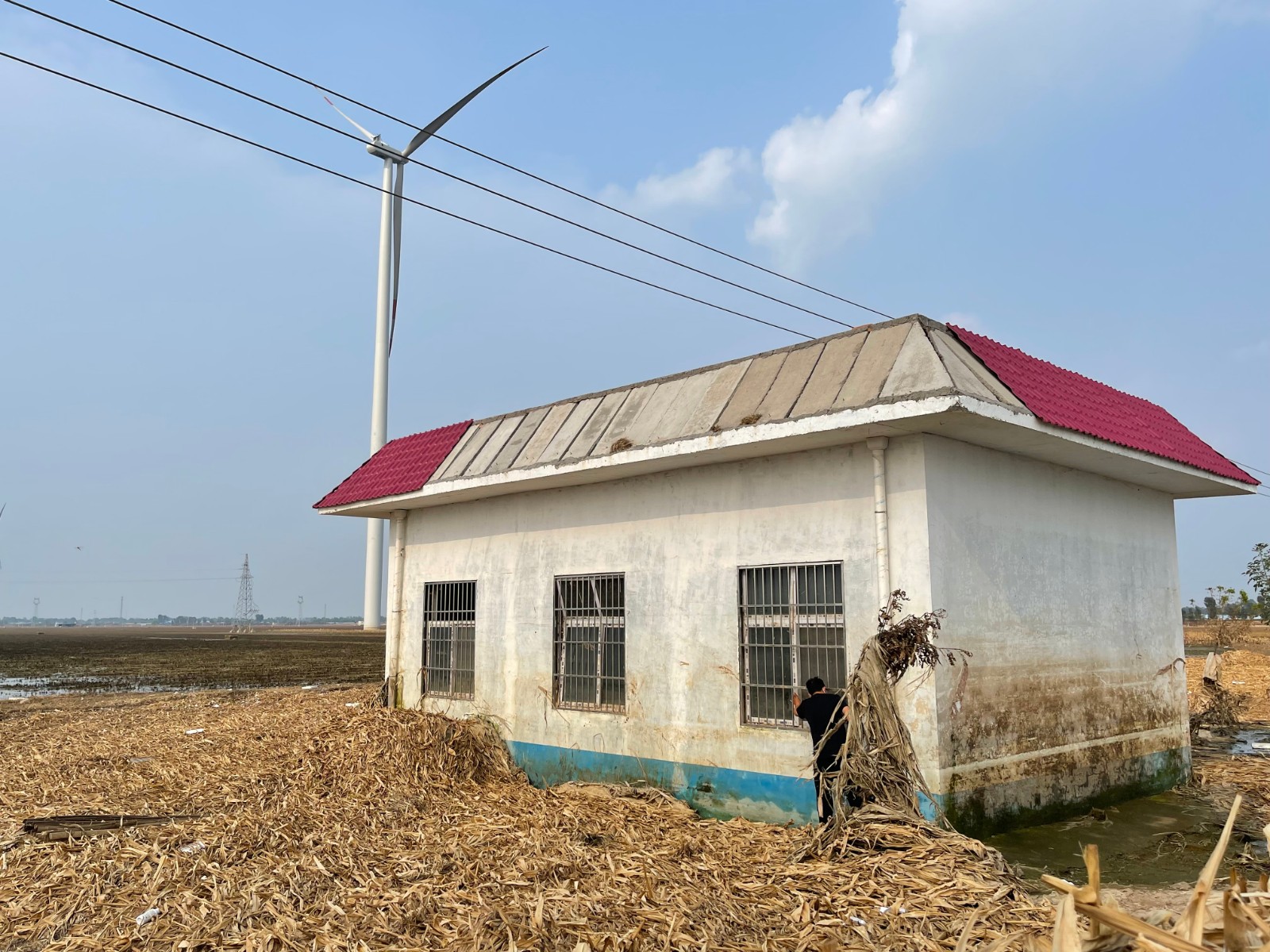 Sun in the sky, the North Town Village Gate Heng safe drinking water projects surveying the scene one of the busy scene. Staff found that wells surrounding the collapse more than 20 meters, power distribution equipment, all destroyed, houses safe water washed out by rain, to carry out immediate repair, filling collapsed part, replaced with new power distribution equipment, and repair the main house.
"The heavy rainfall caused great damage to Qi County water conservancy projects, as soon as possible to repair the damaged works to protect people's safety, we invite Henan Water Survey & Design Research Ltd. and other six units designed to project the damaged site survey and design , preparation of the program. "Qi County Water Conservancy Bureau staff said,Up to now, a total of 246.73 kilometers investigation washed away embankments, river 191.8 km, 117.8 km revetment, at 175 culvert, the road to retreat 35 kilometers irrigation canal and pipeline 134.5 kilometers (pumping station at 29), 3 (ancillary facilities) reservoir, water retention 60 square kilometers, South ditches, embankments 90 km, 123 rural drinking water safety, production girder bridge 58, hydrological station 9 stations.The next step will be to survey the whole Qi County Flood Control Works of art under the guidance of the design units.
"Flood control emergency project through the existing 44 survey, we would also like plain areas along the entire river downstream Side survey and design, develop contingency plans." According to the construction schedule data provided by the staff, Qi County Water Conservancy Bureau is in accordance with "rather ten anti-nine empty, must not be lost just in case "to speed up the repair of the damaged works, flood reinforce the capacity base; water resources and fill short board as a breakthrough, shortcomings, implement, scientific planning and construction of direction, and strive to enhance irrigation facilities to withstand natural disasters ..
Reservoir salvage clean up more than 10 tons of debris
Feng Qi County wins in the reservoir, the reporter saw the water level dropped to 193.73 meters at present, clear blue water, the air clean and fresh, and occasionally still see the dam upstream carp leaping out of the water.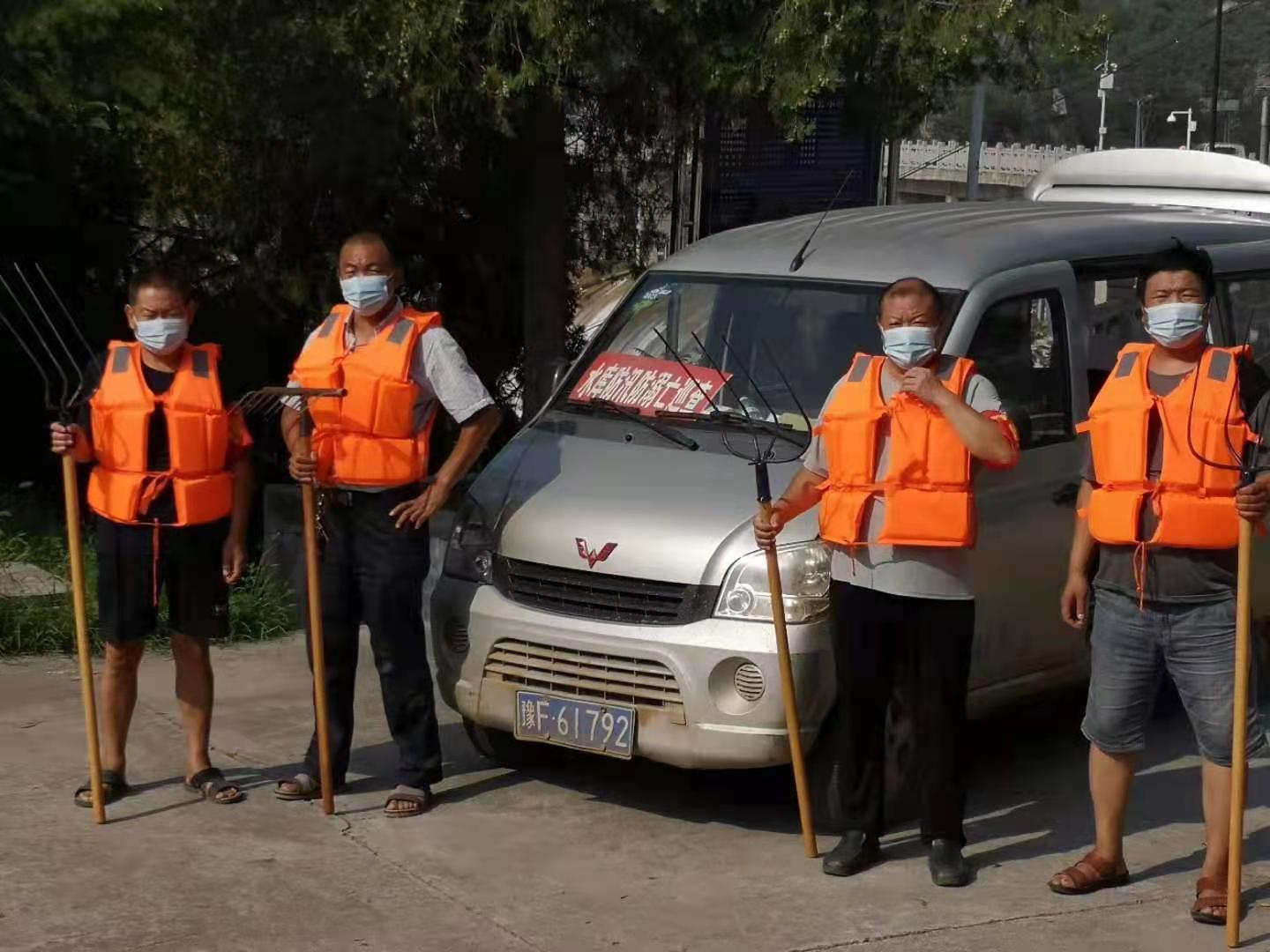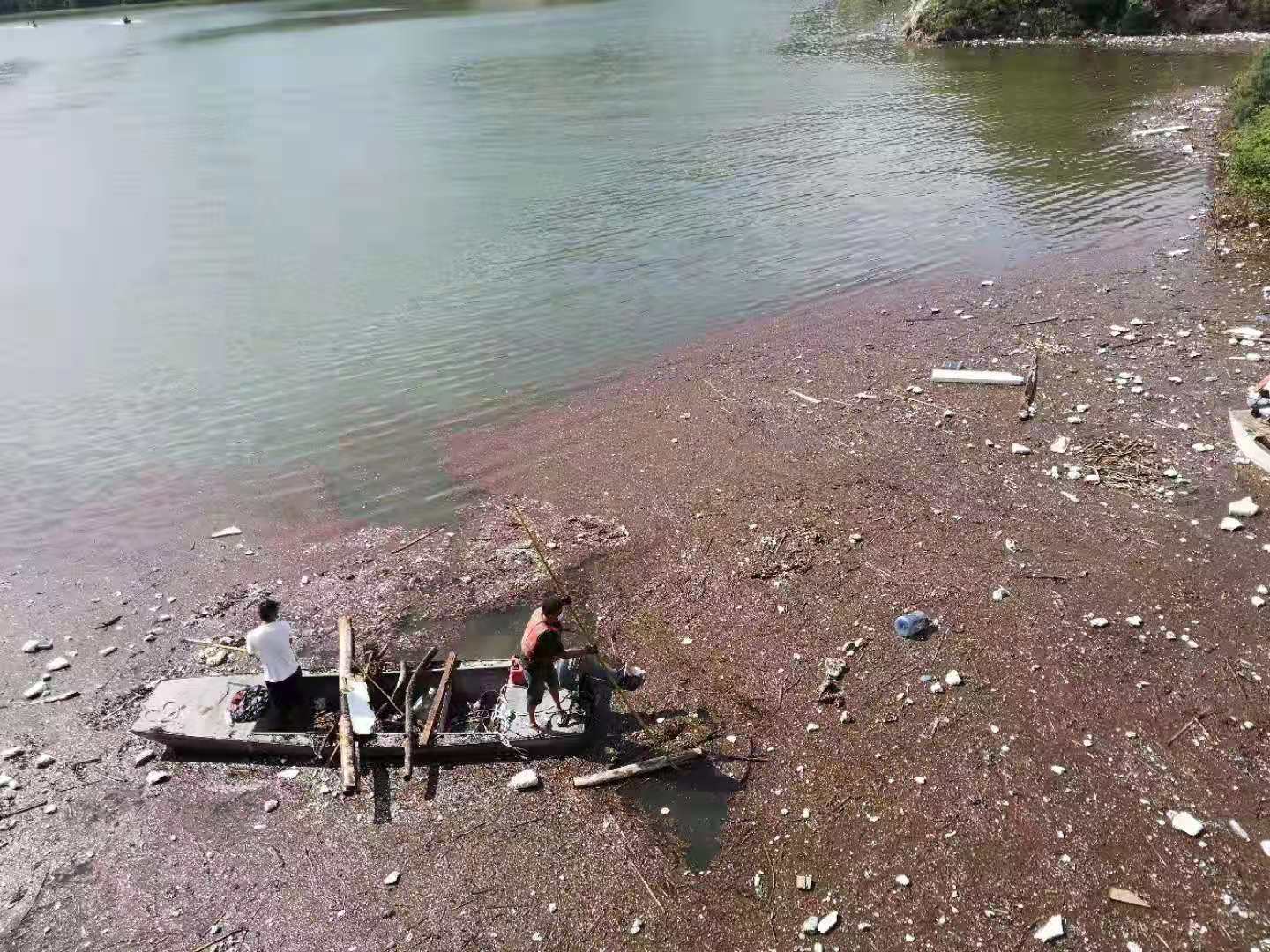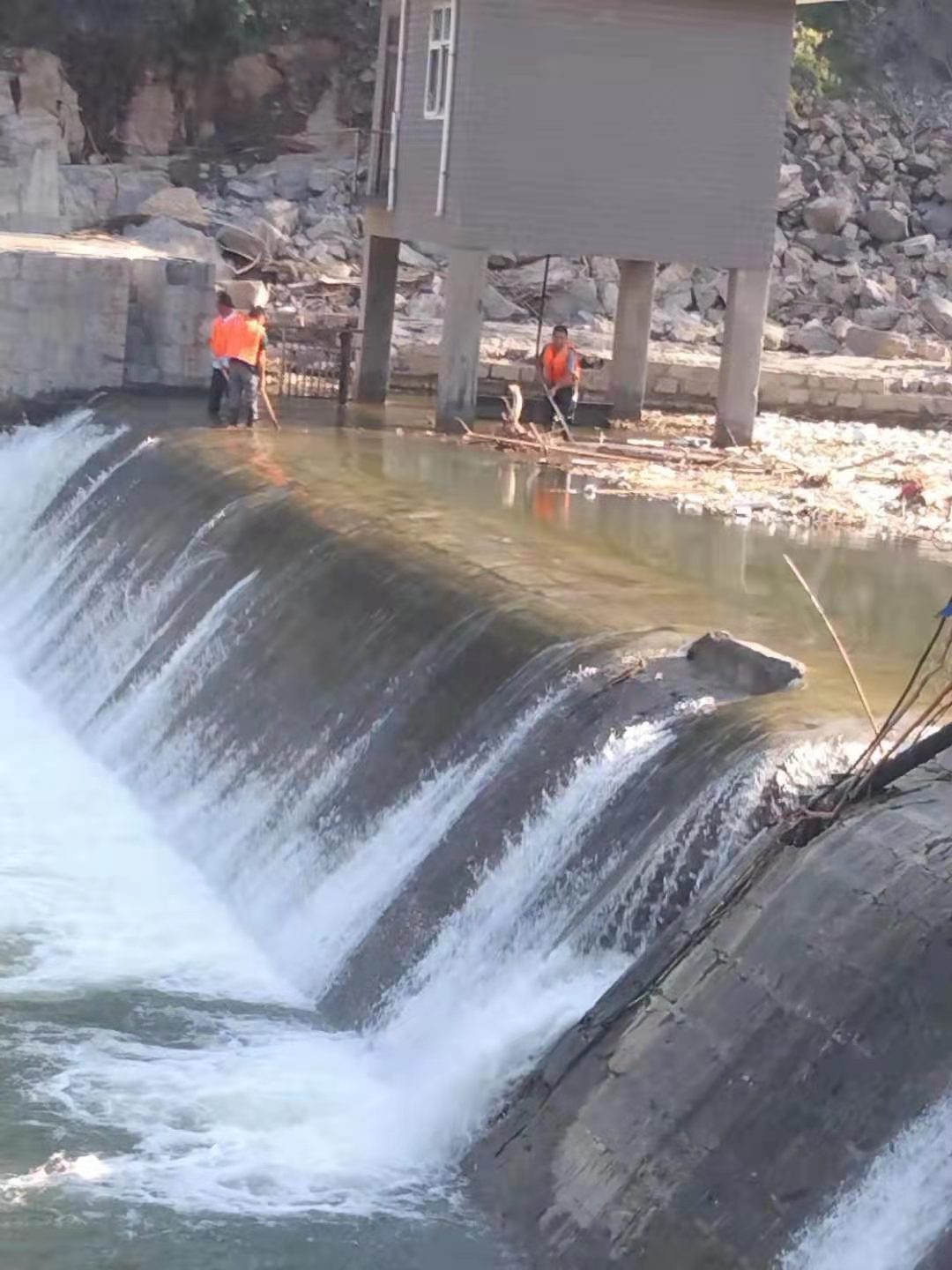 "Those days of heavy rain has just passed in front of the reservoir is not like this, I salvage 11 genius clean up in the water." Staff told reporters won the abundance of reservoirs, July 21 to 22, Qi County, heavy rains, flash floods, wins Feng reservoir, the reservoir water level rose rapidly Hongwei, after another two reservoirs overflow phenomenon. A large number of upstream flood debris being washed into the reservoir area, trees, garbage, animal carcasses, etc. floating in the water emitting a foul odor, water contamination risk. Since July 23, wins HSBC reservoir, reservoir Hongwei all employees and salvage team dispatched more than 40 people, 12 salvage ship, clean up the reservoir area of ​​80 million square meters, clean up the mess more than 10 tons.
"Safeguard water quality and safety is an important task of the reservoir, the water source must be kept clean." Looked at the Castle Green water reservoir, rippling scene, said the staff were working hard work worth it.
Editor: Jiang Xiaofang